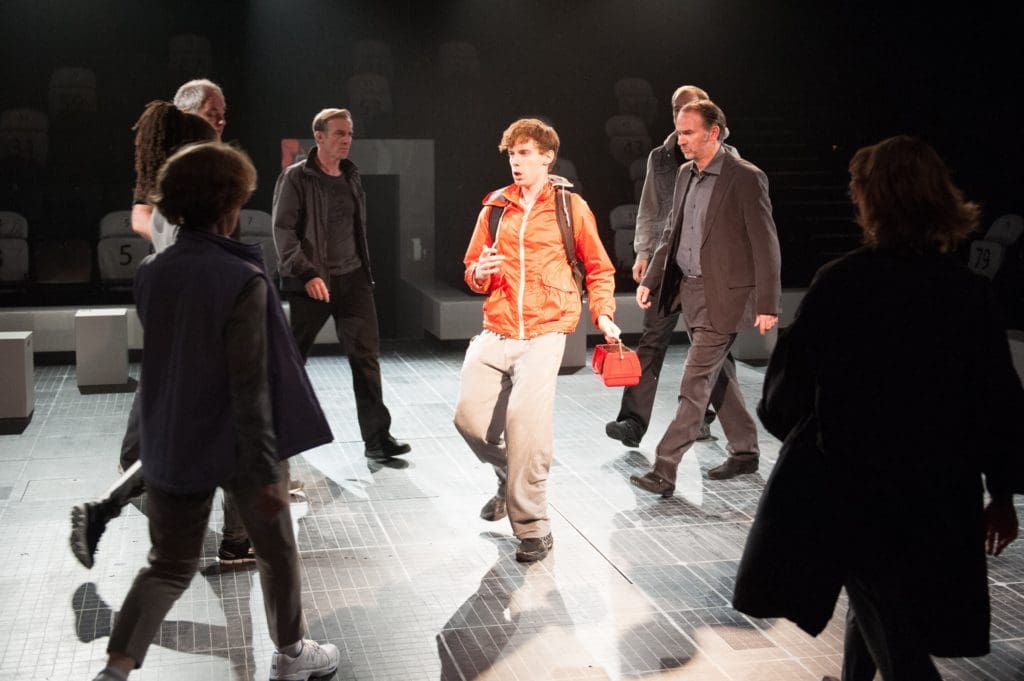 The Forum will present a screening live in HD  of "The Curious Incident of the Dog in the Night-Time"  from the National Theater of London at 7 p.m., Thursday, Dec. 2, at Prior-Jollek Hall Antilles Campus on St. Thomas, U.S. Virgin Islands.
The play is the winner of seven Olivier Awards and five Tony Awards including 'Best Play'
The cast includes:
Title role of Christopher Boone  – Luke Treadaway
Siobhan – Niamh Cusack
Ed – Paul Ritter
Judy – Nicola Walker
Mrs. Shears – Sophie Duval
A smash hit play loved by reviewers and audiences alike, "The Curious Incident of the Dog in the Night-Time" is a "perfect theatrical marriage of performance and effect." — The Times
Director Marianne Elliott's "life-affirming and unmissable" (Time) smash-hit production brings Mark Haddon's best-selling novel to thrilling life on stage.
The play is about Christopher, 15 years old. He stands beside Mrs. Shears' dead dog. It has been speared with a garden fork; it is seven minutes after midnight and Christopher is under suspicion. He records each fact in the book he is writing to solve the mystery of who murdered Wellington.
He has an extraordinary brain, exceptional at math while ill-equipped to interpret everyday life. He has never ventured alone beyond the end of his road; he detests being touched, and he distrusts strangers. But his detective work, forbidden by his father, takes him on a frightening journey that upturns his world.
Named by the Daily Telegraph as "Funny and extremely moving."
The Courtyard will open at 6 p.m before the screening at 7 p.m., where small meals, wine, beverages and desserts from Amalia Café will be offered.
The estimated run time is 2 hours, 30 minutes.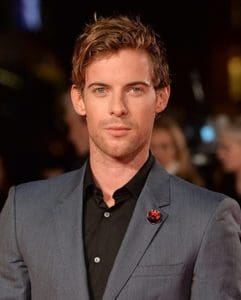 The title role is Christopher Boone, who is played by Luke Treadaway.
Luke Antony Newman Treadaway (born Sept. 10, 1984) is a British actor and singer. He won an Olivier Award for Best Leading Actor for his performance as Christopher in the National Theatre's production of "The Curious Incident of the Dog in the Night-Time" in 2013. He has also been nominated for an Evening Standard Theatre Award.
While still at drama school he and his twin brother recorded roles in their first feature film, "Brothers of the Head," in which they played conjoined twins. Luke played Barry Howe, the band's singer, and his brother Harry played Tom Howe, the guitarist and songwriter. During rehearsals and throughout the shoot Luke and Harry were connected to each other for fifteen hours a day, wearing sewn-together wet suits or a harness. They also slept in one bed to simulate the conjoined nature of their characters. The Treadaways performed all tracks featured in the film themselves live on stage as well as recording nine tracks for the soundtrack album.
After graduating from the London Academy of Music and Dramatic Art in 2006 he played a series lead in "The Innocence Project" for BBC television. He also appeared as a 14-year-old Theo in the hard-hitting Channel 4 drama "Clapham Junction."
He made his stage debut in Saint Joan at the Royal National Theatre, followed by playing Albert in the original production of "War Horse" at the same venue. In 2008 he appeared in "Piranha Heights," a new play by Philip Ridley, at the Soho Theatre, and in "Cradle Me," a new play by Simon Vinnicombe at the Finborough Theatre. He also played Albert in John Tams' adaptation of "War Horse" for BBC Radio 2 on Nov. 8, 2008.
In 2009 he appeared in the play "Over There" at the Royal Court Theatre alongside his twin brother from Feb. 25 to March 21. He spent November 2009 in Romania filming "The Whistleblower" with Rachel Weisz, Vanessa Redgrave and Monica Bellucci.
On April 28, 2013, Treadaway won the Laurence Olivier Award for best actor for his performance in "The Curious Incident of the Dog in the Night-Time," which by winning seven Oliviers equaled the record win by "Matilda the Musical" in 2012. He also starred in "Horror Thriller Fortitude" between 2015-2018.