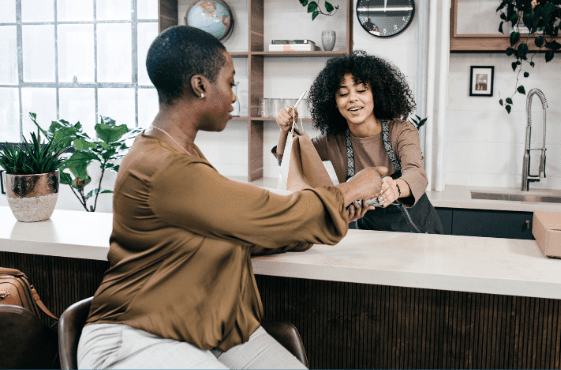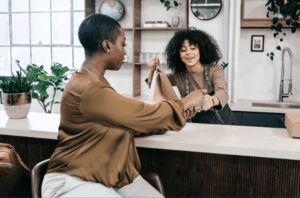 As the holiday season quickly approaches, the Virgin Islands Economic Development Authority (VIEDA) has announced its selection as a Neighborhood Champion by American Express. Neighborhood champions serve a key role during the annual Shop Small® movement by offering support to small businesses and encouraging communities to shop locally during the holidays.
The Shop Small® movement spotlights the contributions that small, independent businesses make to their communities and the economy. It was inspired by the widespread participation in Small Business Saturday® which was founded by American Express in 2010 on the Saturday after Thanksgiving. Small Business Saturday® is now a national holiday that celebrates small businesses by helping to drive more customers into retail stores, spas/salons, restaurants/bars, gift shops, coffee shops and many other establishments. Consumers who support small businesses contribute to a positive cycle that allows communities, neighborhoods and the economy to flourish.
This year, VIEDA team members will continue the agency's tradition of distributing Shop Small® promotional items to businesses. The movement aligns perfectly with VIEDA's mandate to help the territory's small businesses and entrepreneurs grow and thrive.
VIEDA offerings, such as the Small Business Incubator, Accelerator Program, and the Made in the USVI pop-up shops and kiosks, have been focused on building a stronger business community that is locally successful while also expanding globally.
"Small businesses are the backbone of the economy," Wayne L. Biggs Jr., chief executive officer of VIEDA said. "Not only do they make a real economic impact but they also create a great sense of community. My team and I are excited to partner once again with American Express to promote how critical it is to support our small businesses. I encourage all of us to shop locally, not just during the holiday season, but throughout the year."
Though the peak of the Shop Small® movement is Small Business Saturday® on Nov. 25, the VIEDA team will continue to support small businesses year-round by providing financial and technical assistance to individuals who dream of starting or growing their businesses, sharing business tips and highlighting the success stories of its clients.
Almost 200 small businesses territory-wide are participating in the movement this year. A map that shows store locations can be found at https://www.americanexpress.com/en-us/maps?cat=Shop-Small&linknav=us-loy-shoppers-shopsmallmap&intlink=us-GABM-Shop_Small_Map.
To learn more about how you can be part of the Shop Small® movement, visit www.shopsmall.com  or to access more information about how VIEDA's programs and services can turn your business dream into reality visit www.usvieda.org or email info@usvieda.org.