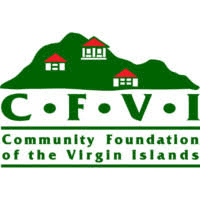 The Community Foundation of the Virgin Islands is currently accepting applications from graduate and undergraduate students for its annual academic scholarship cycle. Consistent with the foundation's mission to enhance the quality of life for children, youth and families in the territory by making enriching opportunities attainable, funds for the scholarships are provided through generous donors to CFVI.
In 2020, CFVI awarded more than $312,000 in scholarships and scholar-grants to students in the St. Croix and St. Thomas-St. John districts.
CFVI's scholarship review committee will make recommendations for selection based on the specific criteria of scholarships available, which may include: overall financial need, academic progress, extracurricular activities and answers to essay questions.
Each year, scholarships are offered spanning a variety of subject/focus areas, such as marine biology, arts/humanities, accounting, early childhood education, education and health sciences. Scholarships specific to students enrolled/enrolling at the University of the Virgin Islands are also available.
For more information, eligibility criteria, a list of available scholarships or to apply online, visit www.cfvi.net/grants-scholarships/scholarships.
The deadline for application submission is Saturday, May 15 (11:59 p.m. AST). For any questions or technical assistance, contact Executive Manager, Beth Nuttall at bethn@cfvi.net.
Anyone interested in donating to an existing scholarship fund, or establishing a new scholarship fund, can contact CFVI at general.info@cfvi.net.
Since 1990, CFVI has been a catalyst for positive change in the Territory through initiatives committed to youth, learning, family support and the environment. With a professional staff and a volunteer board of directors composed of community leaders, CFVI is a trusted advocate and supporter of programs that ensure opportunity and sustainability for current and future generations. CFVI is a registered non-profit organization entirely supported by individual donors, grants, trusts, corporate donations and estate planning.