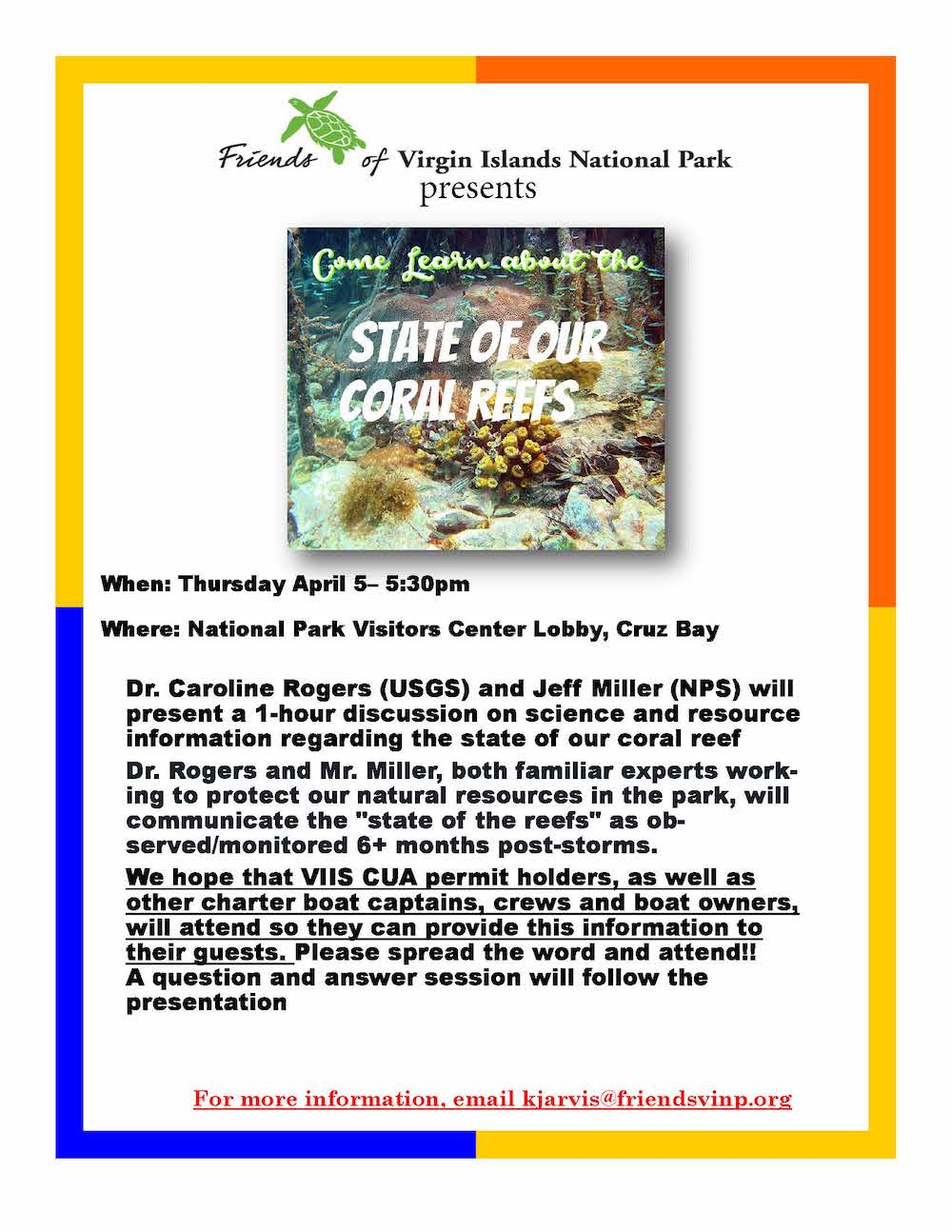 Dr. Caroline Rogers (USGS) and Jeff Miller (NPS) will present a 1-hour discussion on science and resource information regarding the state of our coral reef Dr. Rogers and Mr. Miller, both familiar experts working to protect our natural resources in the park, will communicate the "state of the reefs" as observed/monitored 6+ months post-storms.
We hope that VIIS CUA permit holders, as well as other charter boat captains, crews and boat owners, will attend so they can provide this information to their guests. Please spread the word and attend!!
A question and answer session will follow the presentation.
When: Thursday April 5 @ 5:30pm
Where: National Park Visitors Center Lobby, Cruz Bay
For more information, email kjarvis@friendsvinp.org.