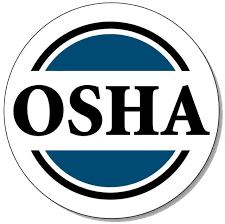 The University of the Virgin Islands' Safety In Paradise program will be offering a free informational session to guide USVI businesses in understanding the recordkeeping requirements of the Occupational Safety and Health Administration.
Safety In Paradise is a free and confidential OSHA consultation service provided by the University of the Virgin Islands — Center for Excellence and Leadership and Learning.  Services are available at no cost to private-sector employers and non-profit organizations.
Each year, OSHA designates March 2 as the deadline for businesses to electronically submit their Occupational Safety and Health Administration OSHA Form 300A data for the previous calendar year. The Occupational Safety and Health Administration Recordkeeping Requirements Webinar is designed specifically to help local businesses understand the requirements of the OSHA 300 form.
The free session will cover the importance of keeping injury and illness records, complying with posting requirements, determining if they are required to electronically submit records, and offer guidance on how to use the OSHA 300 Log and electronically submit OSHA's injury tracking application.
This one-hour virtual session will be held at 10 a.m. on Friday, Jan. 22, via Zoom.  To register for this free session, visit https://safety.uvi.edu/about/training.aspx
As the session will only offer general guidance, businesses that may require specific analysis or evaluation of company records may submit a request to Safety In Paradise for services by emailing safetyinparadise@uvi.edu.