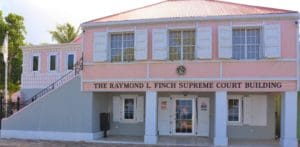 Administrator of Courts Regina Petersen advises the public and members of the Virgin Islands Bar Association that there will be a limited resumption of in-person proceedings at the Judicial Branch of the Virgin Islands through 11:59 p.m. on Sunday, Feb. 28.
Specifically, all judicial branch facilities shall be open to judicial officers, court staff, attorneys, litigants and members of the public for the purpose of conducting official business.
Unless excused for demonstrated medical reasons, no individual, including court staff, will be authorized to enter any judicial branch facility without wearing an appropriate face mask, submitting to a temperature check, and complying with all federal and territorial public health guidelines.
Unless otherwise ordered by the presiding judicial officer, all previously scheduled remote hearings shall continue to occur remotely. With the approval of the presiding judge or the administrative judge, the judges and magistrate judges of the Superior Court may schedule in-person suppression, change of plea and sentencing hearings or proceedings other than jury trials which are not amenable to a remote hearing.
The Office of the Clerk of the Supreme Court and the Office of the Clerk of the Superior Court will remain open for the acceptance of filings and electronic filings; payments will continue to be accepted through the Virgin Islands Judiciary Electronic Filing System in all eligible cases. Any filings or payments that cannot be made through the VIJEFS may be deposited into the drop boxes located at the exterior of the entrance at all Supreme Court and Superior Court buildings or mailed to the appropriate court.
For more information, contact:
Regina Petersen, Administrator of Courts
Judicial Branch of the Virgin Islands
P.O. Box 590
St. Thomas, U.S. Virgin Islands 00804
Fax: 774‐2258  TTY: 774-2237