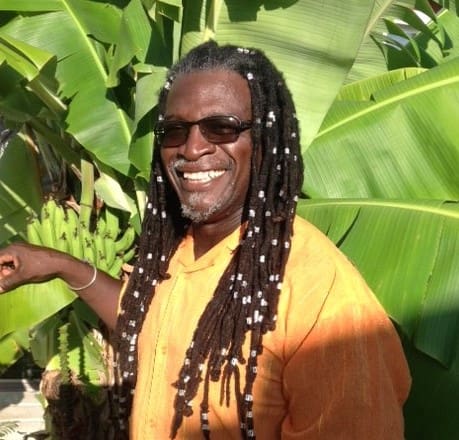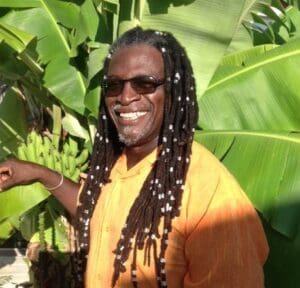 Lueben Lynley Davis departed this earth peacefully on Sunday, July 10, at Emory Medical Center in Decatur, Ga.  He was born on Nov. 3, 1959, on the island of St. Thomas, United States Virgin Islands (USVI).  He graced us with his presence for 62 years and 7 months.
He loved to interact with people.  He had a ready smile, engaging laugh, and a penchant for teasing everyone.  His outgoing nature made him an easily accessible person for everyone.
Lueben attended the Dober Elementary School, Adelita Cancryn Junior High School, and graduated from the Charlotte Amalie High School (CAHS).  He was recruited by Carthage College in Kenosha, WI, and graduated with his Bachelor of Arts degree in History in 1981.
He loved working with young people, and it was this love that led him to a teaching career with the Virgin Islands Department of Education (VIDE).  He taught history at Bertha C. Boschulte (BCB) Middle School.  After obtaining his Master's in Education Administration from the University of the Virgin Islands (UVI) in 2005, he was selected to be an assistant principal at Ivanna Eudora Kean High School (IEKHS). He maintained his administrative position until his retirement in 2011.
After his retirement from VIDE, Lueben dedicated himself fulltime to his landscaping business – D&L Beautiful Lawns.
He was also a member of the St. Thomas Carnival Committee and chaired the Panorama (Steelband) Sub-committee for 10 years. Another highlight for him was participating in the adults' parade as a member of the Zulu Warriors floupe until 2019.
Left to mourn his passing and carry on his legacy are his wife, Christine Garrett Davis; his sons: Michael Davis Sr., Lueben Davis Jr. and DeEstes Carter; grandsons: DeQuan Davis and Michael Davis Jr.; his brothers: Oscar Jacobs, Clarence Davis, Edward Davis and Haldayne Sprauve; and his sisters: Muriel Manchester, Yvonne Davis, Annette Percival, Daphne Davis O'Neal and Felecita Sprauve.
He is also survived by 44 nieces and nephews; several aunts, uncles and cousins; special cousins: Donna George-Jackson and Tracy Lettsome;  godchildren: Shanekqua Lee and Shenise Edwards-Daughtry;  special friends: Dr. Cecil Jennings, Alcede Richards and Sylvester Lake; as well as many other relatives and friends too numerous to mention.
Memorial Service: There will be a montage and reflections at 10 a.m. followed by a service at 11 a.m., Friday, Aug. 26, at Wesley Methodist Church, Anna's Retreat. A repast will immediately follow the service.  Those planning to attend are asked to please wear colorful clothing.
The interment service will be held at 10 a.m., Saturday, Aug. 27, at Cruz Bay Cemetery, St. John.
In lieu of flowers, please donate to Cancer Support VI by check or credit card.
Check payment made out to Community Foundation of the VI or CSVI
P.O. Box 380
St. Thomas, VI 00804
Put CSVI (Lueben Davis Sr.) in the memo section.
Credit card payments/donations can be made on the website at www.cancersupportvi.com. Click on the donate button in the top right-hand corner. In the note section, please reference Lueben Davis Sr.
Lueben was dearly loved and will be greatly missed.  May his soul Rest in Eternal Peace.