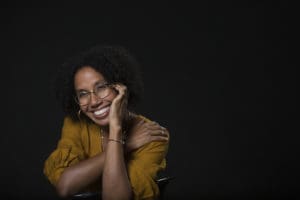 Bajo El Sol Gallery will host a book signing for Tiphanie Yanique at 5 p.m., Thursday, Oct. 28, on St. John.
A deeply influential storyteller, Tiphanie Yanique is known for her outstanding ability to take readers on a journey through time, place and relationships. Yanique is praised (NPR) for weaving "lurid, yet layered and literary" prose that "echoes the richness of Gabriel García Márquez and Toni Morrison" (Buzzfeed).
The success of her first novel, "Land of Love and Drowning," garnered widespread acclaim for mastering the "feat of tropical magical realism" (Vanity Fair) and won top awards such as the Center for Fiction First Novel Prize, the OCM Bocas Prize for Caribbean Literature, and others. A National Book Foundation's 5 Under 35 honoree, Tiphanie Yanique has proven herself a master of multigenerational stories that explore intimacy, race and colonialism in America, and "Monster in the Middle" is no exception.
Vibrant and emotionally riveting, "Monster in the Middle" moves across decades, from the continental U.S. to the Virgin Islands to Ghana and back again, to show how one couple's romance is intrinsically influenced by the family lore and love stories that preceded their own pairing.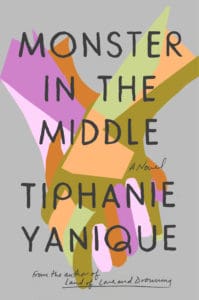 What challenges and traumas must this new couple inherit; what hopes and ambitions will keep them moving forward? Exploring desire and identity, religion and class, passion and obligation, the novel posits that in order to answer the question "Who are we meant to be with?" we must first understand who we are and how we came to be.
Yanique said, "The 'Monster in the Middle' touches on some of the most poignant historical moments, bringing us to this apex moment in the present, where we're still searching for love while struggling to reconcile political and cultural differences. This book asks us to rethink what it means to be an American during turbulent times, particularly an American in love."
Beautiful, heartwarming and sometimes heartbreaking, this novel is a story that tells an honest journey of love. It portrays relationships as they are — sexy, messy and everything in between —  and shows readers how the present time, place and position in the world impacts how people experience love and intimacy. Told in spellbinding prose, these multigenerational novel challenges everything people know about relationships and makes them wonder why they love the way we do.
This is Bajo El Sol's inaugural event of the 2021-2022 season.  "We are very excited to have one of our favorite and most acclaimed local authors kick off our new season," said Priscilla Hintz Rivera Knight, Bajo El Sol Gallery director. Refreshments will be available, and the gallery asks that those attending follow current social-distancing and mask- wearing protocols.
Tiphanie Yanique's short fiction has been published in The New Yorker and anthologized in "Best American Short Stories 2020." Originally from the Virgin Islands, she now lives in Atlanta, where she is a professor at Emory University.
About the Gallery: Located at Mongoose Junction, Cruz Bay, St. John. Bajo El Sol Gallery & Art Bar is a hybrid art gallery, bookstore, café, and a rum and cocktail bar. As a gallery and events space, Bajo El Sol is dedicated to offering the best in Virgin Islands fine art and cultural expression.