The judges had a difficult job deciding which of the glamorous young women in the Miss St. John Selection show at the Winston Wells ball field on Saturday, June 21, would walk home with the crown and a brand new Chevrolet Colbalt.
While the winner was 16-year-old Razzilee Oquendo, the talented young ladies put on an impressive show with Peter Ottley emceeing and Spectrum Band keeping the packed house entertained throughout the night.
For the swimwear segment of the competition, Danella Bridgewater, 16, wowed the crowd in a hot pink cut-out one piece adorned with silver crystals.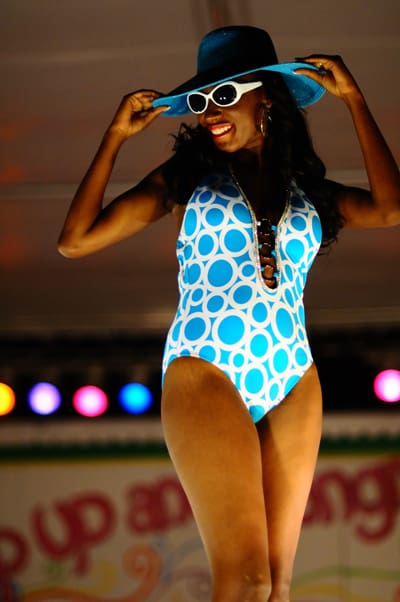 Eighteen-year-old Emori Frett cut quite a figure in a white one piece halter top with teal blue polka dots. Her blue floppy hat, flowing wrap skirt and white sunglasses completed the look.
Oquendo kept it simple for the swim wear, sporting a black one piece halter top accented with red earrings and high heels.
Bridgewater transported the crowd to ancient Greece for the international wear segment as she embodied Athena, the goddess of wisdom and agriculture, with a plumed hat and flowing robes.
Riding around the stage on a cleverly designed horse prop, Frett took the crowd south of the border to Mexico for her international costume segment. Frett capped off the Mexican theme by shaking maracas and dancing in a floor length skirt.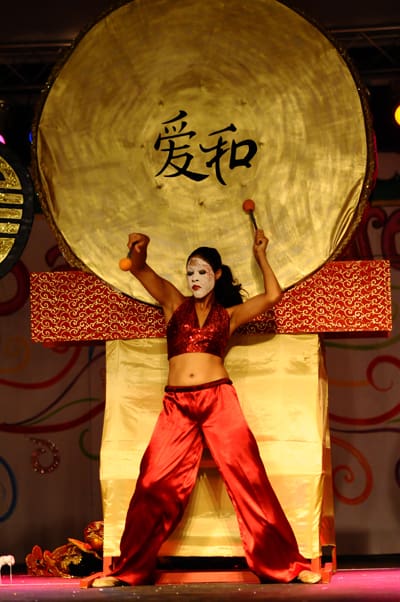 Oquendo took the audience to the Far East as she transformed into the Last Empress. In kabuki-style white makeup and beautiful kimono, Oquendo was the picture of elegance as she danced around the stage among elaborate backdrops.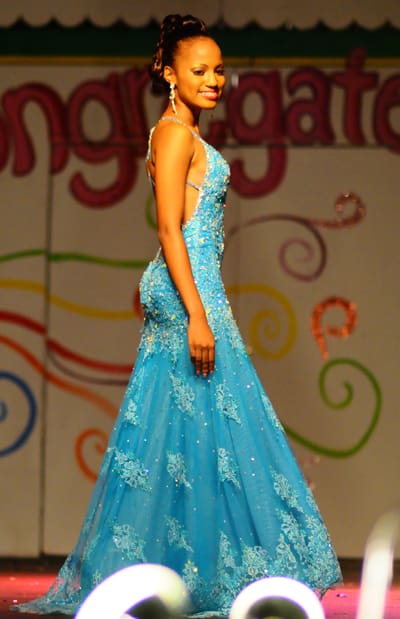 For the evening wear segment, Bridgewater was a picture of beauty in a teal blue halter top floor length gown with a fitted bodice and sparkling criss-cross straps.
Frett kept the mood lively in her tangerine wrap which she swept off her shoulder to unveil a bright pink halter top gown bedecked with silver crystals and sequence.
Escorted by two brothers and her father, Oquendo was resplendent in a bold red halter top gown with a fitted bodice adorned with silver sparkle applique.
After tallying the scores, it was Oquendo who came out on top, although each of the girls was a winner after dedicating so much time and energy to make the show a success.
Miss Photogenic — Danella Bridgewater
Miss Congeniality — Danella Bridgewater
Most Cooperative — Razzilee Oquendo
Best International Wear — Razzilee Oquendo
Best Evening Wear — Razzilee Oquendo
Miss Intellect — Razzilee Oquendo
Miss St. John — Razzilee Oquendo