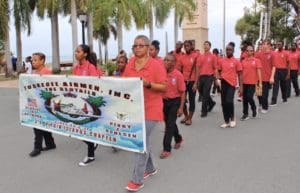 Each year the Tuskegee Airmen Scholarship Foundation grants scholarship awards to deserving young men and women. Each year the number of available scholarship awards is directly related to income received from investments. Forty awards of $1,500 will be available in 2021.
The $1,500 awards are for one year only. All Virgin Islands 12th-graders (public, private and parochial) are eligible for this scholarship.
Eligibility requirements: Applicants must be students of accredited high schools who have graduated or will graduate in the school year 2020 – 2021. Additionally, applying students must have a GPA of at least 3.0 on a four-point scale.
Send the application request to [email protected].
If applicants have questions, they can call 277-1677.