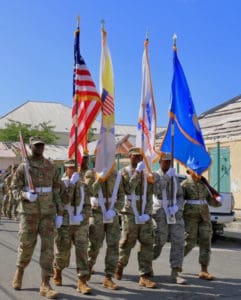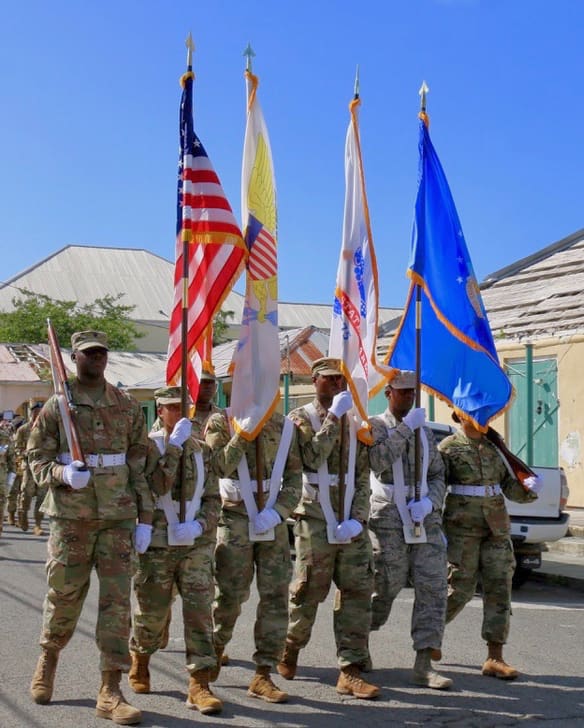 "Our Community Salutes" – U.S. Virgin Islands chapter will honor high school graduates who have chosen to enlist in any branch of the United States Armed Forces. The first "Our Community Salutes" U.S. Virgin Islands Ceremony will be held at 7 p.m., Friday, May 21. The virtual event will feature "Thank You" messages from senior military leadership, celebrities and national sponsors, along with keynote remarks from local community leaders.
It is important to recognize and say "Thank You" to our new military enlistees for choosing to pursue careers, post-secondary education, training and personal development in the Armed Forces of the United States.
Graduating military enlistees are invited to attend their local ceremony. All participants and guests are required to register online by Saturday, May 1. Visit the website at https://community.ocsusa.org/Virgin-islands/ for more information and to complete the registration. All communities are invited to watch the virtual ceremony.
Due to COVID-19 health restrictions and CDC guidelines, the ceremony will be live on Zoom. Instructions on how to participate in the live virtual ceremony will be emailed to all registrants at a later date. In 2021, "Our Community Salutes" is hosting community ceremonies across the United States in both hybrid and virtual formats. This replaces in-person events that have been held in local communities over the years.
Help "Our Community Salutes" say "Thank You" to these young heroes. Since 2009, OCS has conducted ceremonies across the country to honor high school seniors who have decided to enlist into the military after high school graduation, which is, historically, approximately one percent of all high school graduates.
You are invited to contact the following for interviews:
Our Community Salutes is a national nonprofit organization that supports high school seniors enlisting in the U.S. Armed Services after graduation. It is a national organization that provides student enlistees – and their parents – with recognition, peer networking, community support, education and career planning resources as student-enlistees transition into military service.
OCS was founded in 2009 by educator and former U.S. Army officer Dr. Kenneth Hartman when he discovered that no one in his community, state or region was doing anything to provide military-bound high school seniors/enlistees or their parents with recognition, guidance, information, resources and community support. Since its inaugural "Enlistment Recognition Ceremony" in 2009 with the OCS of South Jersey, 250+ ceremonies have been held by local communities across the country.