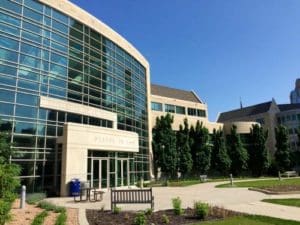 UVI Closed for the Three Kings Day Holiday on January 6 The University of the Virgin Islands will be closed in commemoration of the Three Kings Day holiday on Wednesday, Jan. 6. Administrative offices will resume on Thursday, Jan. 7, at their regularly scheduled times.
UVI New Student Orientation Set for Spring 2021 The University of the Virgin Islands will be hosting a Virtual New and Transfer Student Orientation for the spring 2021 semester. "Orientation includes sessions to introduce new students to UVI, networking with other students and instructors, virtual campus tours and other initiatives of the university," said Hedda Finch-Simpson, dean of students on the Albert A. Sheen Campus.
The St. Thomas Campus hosted a pre-orientation meeting on at 5:30 p.m., Dec. 8, for new and transfer students. At this meeting, students were introduced to the Virtual New Student Orientation through the Microsoft Teams platform, which has a collection of short videos and assignments for students to complete.
"As we innovate to keep all of us safe during this public health crisis and maximize the educational experience, we have created a dynamic and flexible orientation platform to start you on your journey to success," said Verna Rivers, dean of student affairs. "The key is to get connected and stay involved as we navigate the challenges. We are here to support students."
On both campuses of the university, orientation activities will continue on Jan. 2 – 10, 2021.
See this link to read the entire news release or visit the news section of www.uvi.edu
UVI's Department of Modern Languages to Offers Redesigned Spanish Minor and New Professional Spanish This Spring UVI's Department of Modern Languages is offering a redesigned Spanish Minor and a brand-new Professional Spanish Certificate. Both the revamped minor and the professional certificate have been specially designed for students who wish to work in sectors such as the medical field, law enforcement, first responders, hospitality and other local businesses.
Professionals within these communities repeatedly highlight the need for employees who can communicate with the Spanish-speaking population: either tourists coming to this area for recreational purposes or the Spanish-speakers who live in the Virgin Islands on a permanent basis.
These new programs will assist students in acquiring the second language and intercultural skills needed to work with these populations and to better meet the needs of their future employers.
For additional information, contact Robert Terrasi, Ph.D., coordinator of Modern Languages by email at [email protected].