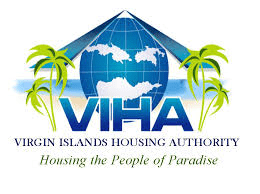 With the recent spike in COVID-19 cases in the territory, the Virgin Islands Housing Authority (VIHA) moved Thursday to suspend in-person contact for 30 days, from July 17 through Aug. 14 on St. Thomas and St. Croix.
"As much as we wish otherwise, now is the time to take precautions to protect our employees and residents," said VIHA Executive Director Robert Graham. "We must all do our part to rein in this virus and keep it from spreading further."
Effective Friday, July 17, the Housing Authority will conduct business by telephone, fax, video-conference and email, and it will continue to respond to emergency situations. Access to VIHA offices will be restricted to staff, service providers and contractors. All in-person appointments, including routine repairs, will be on hold through Aug. 14. Non-essential repairs will in most cases be postponed.
VIHA's hours of operation during the suspension period are 8 a.m. to 3 p.m., Monday through Thursday.
The VIHA offices are closed on Fridays. Applicants can call the offices between 9 a.m. and 3 p.m. Monday through Thursday to receive the status of their low-income public housing and housing voucher program (Section 8) applications.
Anyone with a maintenance emergency outside of these hours, on Fridays or weekends, can call the after-hours number, 340-447-2426, for assistance.
VIHA is fully aware of the impact the COVID-19 pandemic has on its residents' and housing voucher participants' employment status and income. Those who have experienced a loss or decrease of income can and should complete a 'Change of Circumstances' form available on the VIHA website at www.vihousing.org.
For more information, call 340-778-8442 on St. Croix or 340-777-8442 on St. Thomas. Voucher participants on St. Thomas can call 340-714-0174 or 340-778-8442 on St. Croix.