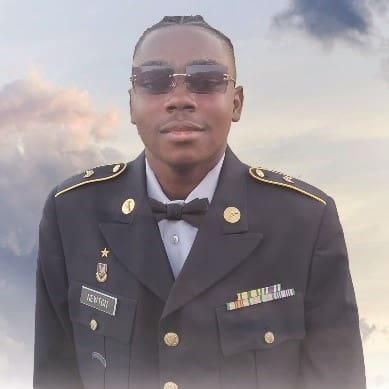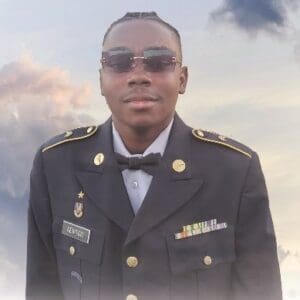 Mael David Newton has died.
He is survived by his mother: Deneille David; father, Earl Newton; sisters: Jah'mek'her Newton, Jah'manie Newton and Jah'sen'her Newton; brothers: Jah'kaiya Newton and Jonathan Newton Farrington; nephew: Koa Hall; grandmothers: Denise Vanterpool and Petrolina Petra Bertrand; grandfathers: Arthur Newton (deceased), Murray David (deceased); great-grandmother, Elaine McClean; and uncles: Angel Garcia Sr., Roy Sebastian, Michael Dougings and Arthur Newton jr. (deceased).
He is also survived by aunts: Tanya David, Ziray David, Inieka Nimchan, Karen Matthew, Kenya Newton, Ashanaca Newton, Tachelle Newton and Nikita Newton; great uncles: Garmon Bertrand, Hemple Bertrand, Tyril Bertrand, Marsvyn David, Larry Pearson, Hezekiah Samuel (deceased) and Octave David (deceased); and great aunts: Ezra Bertrand Samuels, Sheryl Bertrand Musgrave, Syl Bertrand, Alecia Turnbull-Pearson, Maureen David Hendricks, Corlis David, Delta Vanterpool, Delia Vanterpool, Dennis Vanterpool Jr. and Derece Vanterpool.
Other survivors include special cousins: Jafyah Edwards, Glenesha Phipps, Le'Roi Simmonds, Nkasi McClean, Kali Richardson, Wystan Benjamin, Dana Hendricks (deceased), Dwayne David, Shawriya Benjamin, Ujuwa Lewis, Xade Richardson, Xaver Richardson, Sycoi David, Dylan David, Le'Anna Simmonds, Angel Garcia Jr., Sidhania Nimchan and Raja Nimchan; godmother, Je'Nelle Forbes; and special family: Nichole Richardson and Darrin Richardson.
The first viewing will be held from 4-6 p.m., June 28, at Turnbull's Funeral Home. The second viewing will be held from 9-10 a.m., June 29, at Turnbull's Funeral Home. A Celebration of Life service will immediately follow at 10 a.m. Interment will be private.
Expressions of sympathy to the family may be made online at www.turnbullsfuneralhomevi.com. Professional services have been entrusted to Turnbull's Funeral Home and Crematory Services., 3815 Crown Bay, Suite 10, Charlotte Amalie, St. Thomas, U.S. Virgin Islands 00802. Office: 779-6565 and Fax: 779-6566.