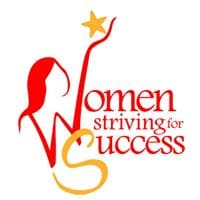 It is time to network once again as the members of Women Striving for Success Inc. relaunch their Virtual Networking Events.
The organization is excited to invite its members and guests on Thursday, May 20, when the presenter, Brenda Winston, will speak with participants about "Knowing your value and work/life balance."
Brenda M. Winston is a former elementary school teacher, HR manager and currently a public relations specialist. She has authored two books: "Why Not Me" and "For My Sisters," and she is the small business owner of "Resume Galore and More," a resume and job preparedness company.
Winston, who originally hails from St. Thomas, Virgin Islands, is the second vice-president of the Henry-Clayton Section of the National Council of Negro Women Inc. Additionally, she formerly chaired social action and currently leads political awareness and involvement for the Henry County Alumnae Chapter of Delta Sigma Theta Sorority Inc. In addition to her work, she has served as a political strategist, campaign manager and community organizer in Metro Atlanta.
"We are so pleased to be in the position to relaunch our networking events after pausing for a few short months," WSFS President Janette Millin Young said. "Our community is in need of programs to assist budding entrepreneurs and professional women as they navigate their way back into or seek to re-examine their place in the workforce. Either way, networking is absolutely essential to building one's career, and we are pleased to be able to do our part. We invite suggestions from the community as we continue to put our programs together to do just that."
The event will be accessible via Zoom. E-mail WSFS at www.womenstrivingforsuccess.org for the link to participate in the virtual event. Guests will hear from the presenter and participate in a 'question and answer' session. They will later move into "virtual rooms" where they will meet and network with friends and colleagues while also forging new connections. Access to the event is free.
"As we continue to plan for upcoming events, we encourage current members to volunteer and potential members to consider joining our membership," Millin Young said. "We must grow our membership so that we are able to successfully host more programs for the benefit of us all."