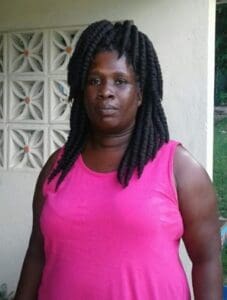 Yvonne Agatha Ford, affectionately known as "Honey" by her loved ones, died in Miami, Fla. on Feb. 19.  Yvonne was born on St. Thomas, USVI. She was the fourth of six children to her mother.
She was preceded in death by her mother, Lydia Brandy; her father, Mario Ford; and brother, Delvin Ford.
Left to mourn her death are her brothers: Mervin Ford (STT), Melvin Ford (Fla.), Desmond Ford (Va.), Eustace Brandy (Ga.), Ericson Brandy (Fla.) and Winston Daniel (Va.); sisters: Ann Ford (N.Y.), Marion Ford (N.Y.), Helen Ford (N.Y.), Estherlyn Carino- Brandy and Shirley Ford; nephews: Jamal Brandy and Omari Brandy (N.Y.), Ericson Brandy (Fla.), Eduardo Carino Jr., Deshawn Carino, Kishawn Daniel and Kendrick Trotman; and nieces: Kenya Brandy, Nicotra Brandy (Texas), Renesha Urgent, (Ga.), Eritha Brandy (Fla.), Tishanna Carino (Texas), Shirlanda Allick and Deijhia Allick.
Also left to mourn her include great nephews: Blake Brandy and Amari Brandy (N.Y.), Keanu Green and Kyhl Green (Texas); great nieces: Ke'Monie Brandy, Ke'Mya Brandy, Ke'Mari Brandy (N.Y.) and Jerimia Phillip; special friends: Jozette Matthews, Ann-Louise Fraser (Texas), Naomi Clarke-Thomas, Thelma Parsons (Ga.), the Joseph family (Ohio), and the members of the Faith Seventh-day Adventist Church; as well as a host of other dear relatives and wonderful people too numerous to mention, who were able to be a part of her life. We greatly appreciate everyone!
The true definition of altruism, services for "Honey" will take place on, Monday, April 4, at Faith Seventh-day Adventist Church, 37AB Estate, Two Brothers, Frederiksted, St. Croix, U.S. Virgin Islands. Viewing will be held at 10 a.m. followed by the service at 10:30 a.m. Interment will be directly after at Kingshill Cemetery.
The family respectfully requests that those in attendance wear the colors red, white or black.