Mongoose Junction welcomed hundreds of St. John residents to the 12th annual All-Island Holiday Party on Saturday night, December 16. Party-goers enjoyed the music of the Ah We Band, sushi, desserts and, of course, Barbie Barry's famous bourbon balls.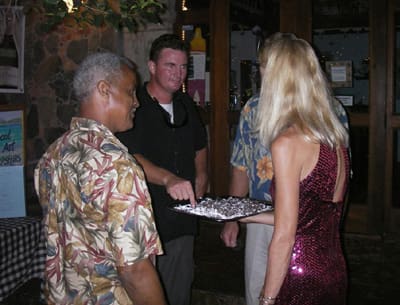 The holiday party dates back to Hurricane Marilyn, according to Sun Dog Cafe and Gecko Gazebo owner Michael Barry.
[adrotate group="6"]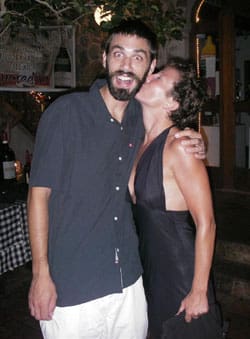 "It's been a tradition going back to Marilyn," he said. "Back then, it was more about people commiserating together. It brings together all the elements of St. John — everybody."
This year's gathering was about sharing the holiday spirit and bringing people together. Everybody from real estate agents to carpenters to hospitality workers enjoyed the party, and several party-goers donned Santa hats, reindeer antlers and other holiday garb.