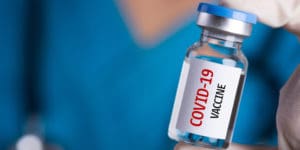 The U.S. Federal Emergency Management Agency has $2.5 million for the U.S. Virgin Islands to reimburse costs to store, handle, transport, distribute and administer vaccines to reduce the spread of COVID-19. There are currently two vaccines approved for use in the United States after being shown to be effective; one from Pfizer and one from Moderna. Both require two doses, several weeks apart, for maximum effectiveness. The territory can get a minimum of 975 doses of the Pfizer vaccine and 1,900 doses of the Moderna vaccine every week, if national supplies remain steady. More information on the local vaccine program can be found here.
The global pandemic has sickened tens of millions and killed more than 2 million people over the past year, including more than 425,000 Americans as of Jan. 27. It is currently the leading cause of death in the United States. The USVI, with a population of about 100,000, has seen more than 2,300 confirmed cases and 24 confirmed fatalities. Official numbers do not include individuals who left the territory while ill and died elsewhere.
The USVI is distributing and administering COVID-19 vaccines to its population via the Vaccine Command Center and a network of private healthcare providers, publicly operated vaccination administration centers, and publicly supported vaccination administration centers. The vaccine response includes more than 32 territory facilities. The government's actions that might be reimbursed include staffing services, purchasing equipment and materials for the expansion of facility capacity and establishing temporary facilities, the purchase of supplies, transportation, and distribution of personal protective equipment to staff.
Grants for emergency protective measures are funded through FEMA's Public Assistance program, which reimburses communities for actions taken in the immediate response and during recovery from a disaster. Eligible applicants include states, federally recognized tribal governments, U.S. territories, local governments and certain private non-profit organizations.