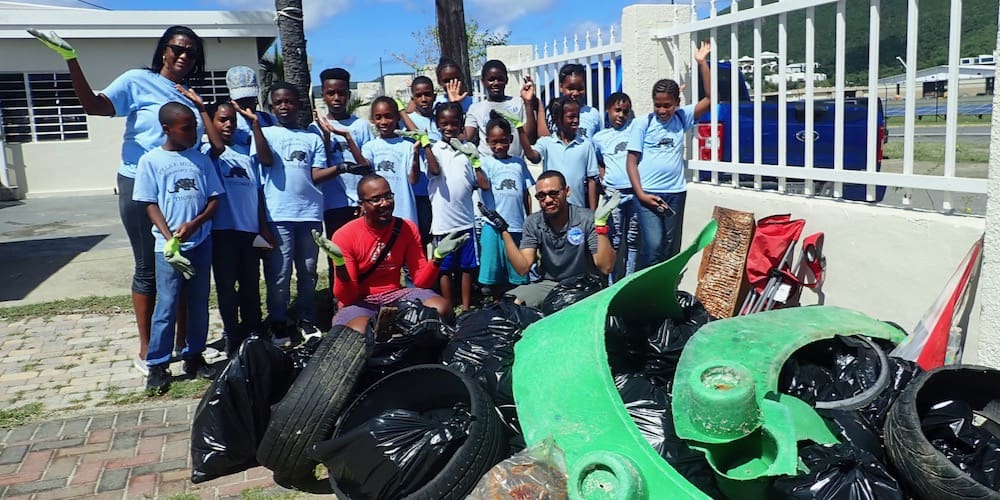 Beginning Sept. 17, the Virgin Islands Marine Advisory Service will be leading the 2022 Coastweeks cleanups in the territory and is seeking volunteers to help raise awareness about natural resources and foster environmental stewardship.
"I dedicate time to organize these cleanups as it accomplishes several things," said Howard Forbes Jr., the director of the V.I. Marine Advisory Service. "These cleanups help to remove trash from our beaches which could negatively impact wildlife, both on land and underwater, as well as provide an opportunity for folks to better visualize just how extensive this problem is."
The Marine Advisory Service takes part in the yearly Coastweeks Cleanup that is internationally coordinated by the Ocean Conservancy. The service has more than 30 years of data from beach cleanups and found that most debris comes from human activity. With the support of 382 volunteers, during their last cleanup, 2,997 pounds of trash were removed from beaches in the territory, most of it being single-use plastic waste related to food and beverages. Their goal for cleanups this year is to engage 500 volunteers and remove 3,500 pounds of debris.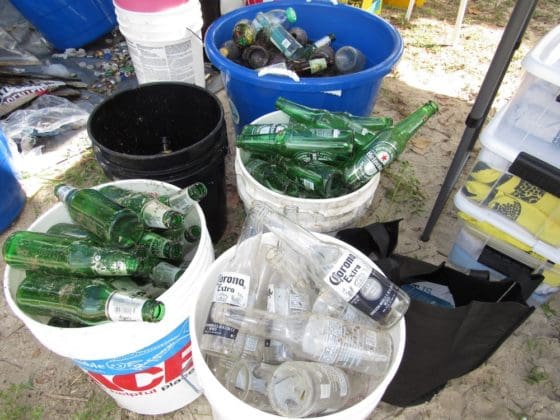 "I, like many other people, don't like seeing trash littered anywhere, on our beaches especially. Volunteers who come out to these cleanups are surprised at just how much trash is on our beaches, small items like bottle caps, cigarette butts, straws, and plastic utensils. While these items may not be large in size, they are just as problematic as a discarded shopping cart or refrigerator on the beach," said Forbes, who noted that the latter larger items have also been removed by his team.
The V.I. Marine Advisory Service is working in collaboration with Blue Flag USVI, the Coki Dive Center, the Department of Planning and Natural Resources, the Environmental Association of St. Thomas and St. John, and the St. Croix Environmental Association to do their part in removing trash from coastlines and waterways. The cleanups will begin on Sept. 17 and continue through October, targeting different beaches on St. Thomas and St. Croix.
The schedule is as follows:
Sept. 17 – Brewers Bay, St. Thomas
Sept. 17 – Southgate Coastal Reserve, St. Croix
Sept. 24 – Coki Beach (land cleanup), St. Thomas
Sept. 24 – Coki Beach (dive cleanup), St. Thomas
Oct. 2 – Hull Bay, St. Thomas
Oct. 15 – Fortuna, St. Thomas
Persons who are interested in volunteering for the cleanups are encouraged to register as soon as possible here. Students who participate are even eligible to earn 10 hours of community service for every cleanup that they attend.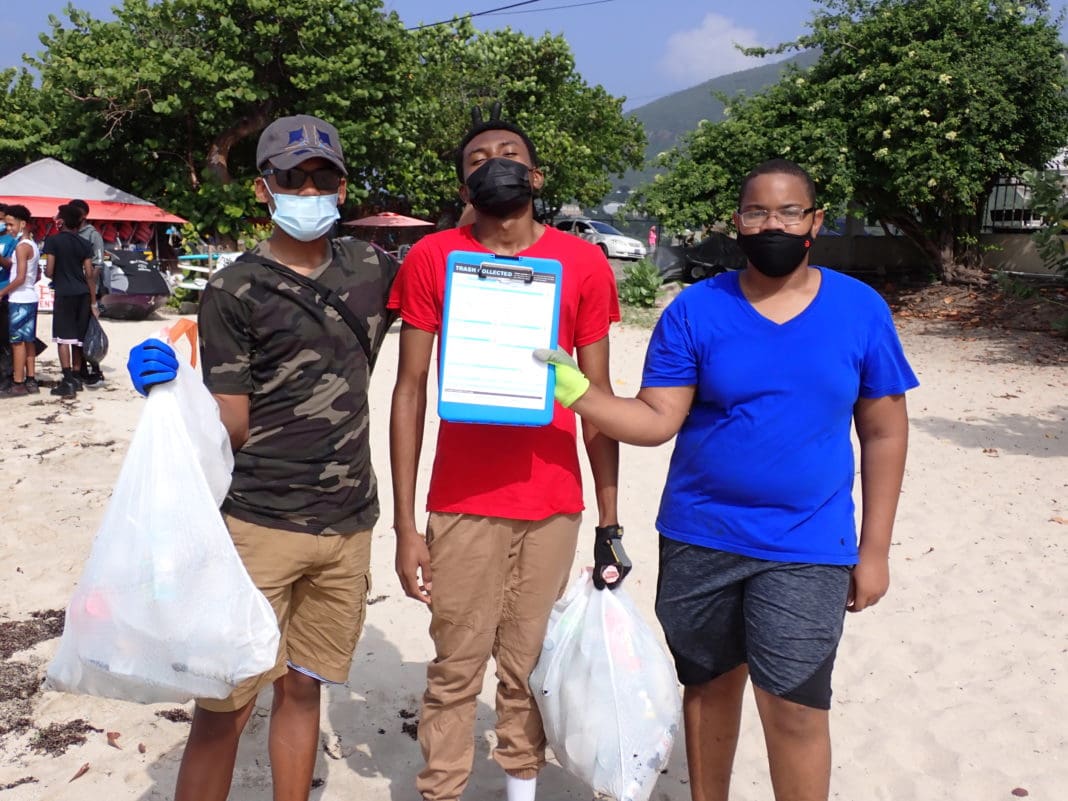 Forbes added that "during Coastweeks, myself and other environmental educators go into classrooms and talk to students about marine debris, but in all honesty, for many students, it's not until they are at the beach, picking up 500 cigarette butts that something just clicks for them and now they get why this is important. Education and awareness are key to addressing this problem."
For additional information about the cleanups, interested volunteers can check out the VI Marine Advisory Service's website.
In addition, the V.I. Marine Advisory Service has an operational glass recycling program, which uses some of the crushed material as sand for sandbags. Glass beverage bottles can be dropped off on Saturdays from 9 a.m. to 11 a.m. in the Red Hook Plaza by Duffy's Love Shack. Bottles can also be dropped off at the University of the Virgin Islands. However, for this location, contact Forbes directly at 340-693-1672 to schedule a drop-off.
It is also encouraged that all donors read the guidelines here before dropping off bottles to ensure their bottles are in compliance with recycling.