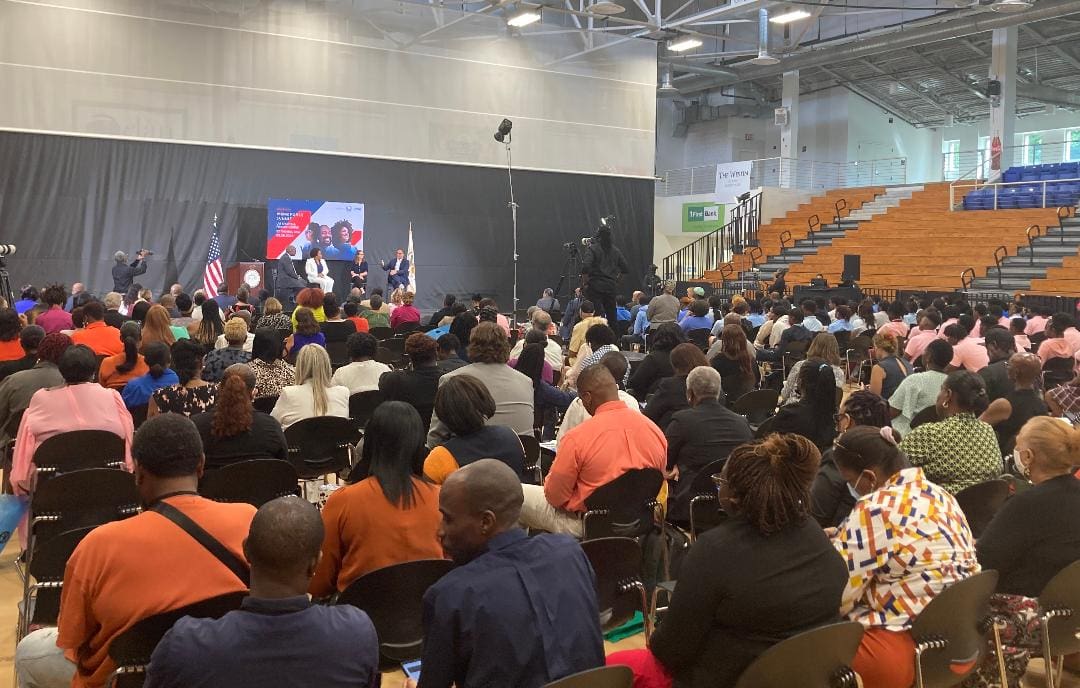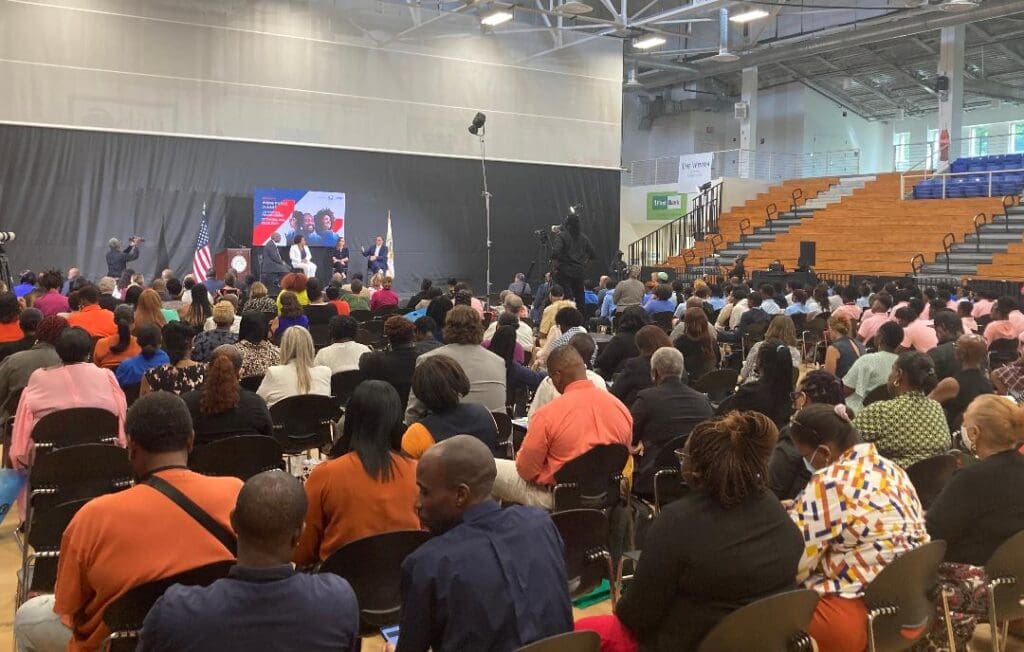 The governor's annual Workforce Development Summit was met Thursday with participation from many government employees, students, agencies, and other participants who wanted to find information about new work opportunities in the territory.
Troy Felicien, operations supervisor for Workforce Development at the Labor Department, said that this was the third annual summit and that about 400 people were in attendance.
"We had about 200 register online," said Felicien, who added that he was pleased with the day's turnout on St. Thomas at the University of the Virgin Islands.
Many business owners and department heads were present to speak on panels throughout the day. During the first panel discussion, Gov. Albert Bryan Jr. spoke with Geraldine Pitt, chief executive officer of Viya; Brandi Charles, director of Human Resources Operations at The Ritz-Carlton, St. Thomas; and Thomas B. Brunt IV, vice president of MSI Building Supplies, and asked questions pertaining to growing one's business.
[adrotate group="6"]
Their panel focused on how small business owners could improve business productivity and profit margins, develop employee engagement, grow, improve services, reduce staff turnover, and enhance business performance.
"How do you get people to commit?" asked Bryan as he moderated the discussion and inquired about working professionals and their opportunities for growth within an organization.
"Internal development," replied Pitt. "It's about knowing what you want to do and putting the effort into it. … If you have the right attitude, we can teach you anything."
Charles concurred with Pitt and said that "It doesn't matter your education or experience. If you have the attitude and passion, you can do any job in the world."
Bryan noted from the panelists that a key thing for participants to take away is that "company growth is important too."
"A lot of times you can't find the actual job that you want. But you can take a job in a company that you want to be a part of. Because sometimes the most important thing is just getting that foot in the door. People focus on I want this job and this salary rather than I want to be a part of this office culture," said Bryan.
The panel addressed employee career growth and spoke about incentives for employees, such as housing allotments, rental, and gas vouchers, as ways to bring more employees to work for their businesses.
"The problem in the V.I. is the cost of living is so extraordinarily high … [but] that's where there's a huge amount of opportunity,"  said Brunt. He noted that at MSI, many of the employees in management positions have been working for the business for more than 20 years.
"Anyone who shows leadership skills or acumen, and sticks around here and learns something or participates in the business, will become managers," said Brunt.
Nine sessions were held for participants to hear from panelists. During the breaks, the gymnasium buzzed as participants networked and inquired at various tables set up by the Office of Disaster Recovery, Viya, the Division of Personnel, the Department of Labor, Skills for Today, Human Services, and UVI CELL.
The summit is taking place over the course of three days. On Wednesday, the summit was held on St. Croix at UVI, Thursday on St. Thomas at UVI, and on Friday it will be held on St. John at the Legislature.