As the official home of the Coral Bay Yacht Club, Skinny Legs was the place to be on November 24 and 25 as almost 50 sailing crews from across the Virgin Islands and Caribbean gathered for the 25th Annual CBYC Thanksgiving Regatta.
Sailors and wannabees enjoyed entertainment all weekend, with Hidden Driveway playing on Friday, November 24, and Hudson and The Hoodoo Cats rocking the crowd after the awards ceremony on Saturday night, November 25.
With stiff competition in all of the classes, the regatta featured a number of locally-built Cowhorns like Callabreeze and Taurus, classic vessels such as Liberty and Breath and even St. John Kids And The Sea sailors on Optimists.
[adrotate group="6"]
While Callabreeze, owned by John Costanzo, beat out Les Anderson's Penelope for the first time, Windshift swept the PHRF competition by all accounts.
And what St. John regatta would be complete with the majestic 100-foot Silver Cloud under full sail?
The big raffle winner of the coveted 12-foot Carib dinghy and 15-horse power Yamaha engine was Jimmy Kujawa, who lives aboard his boat Zephyr with hid dog Jager in Coral Harbor.
Friday, November 24 Results:
Gaffers 35-feet and Under
Callabreeze
Penelope
Buxom II
Taurus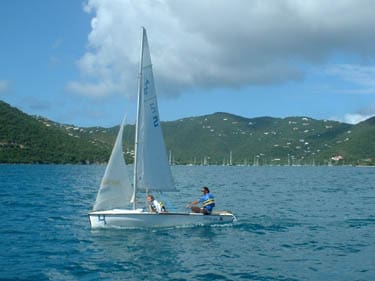 Gaffers Over 35-feet
Liberty
Breath
Single Handed 30-feet and Under
African Queen
Sil
Zephyr
Southern Breeze
Wizard
Tally Ho!
Brightness
Single Handed Over 30-feet to Under 40-feet
Windshift
O'Dege
Jezephyr
Living On Cloud Nine
Cavu
Star Of The Sea
Single Handed 40-feet and Over
Rainbow Maker
Levana
Chancy
Saturday, November 25 Results:
Traditional less than 40-ft.
Callabreeze
Penelope
Buxom II
Taurus
Traditional Over 40-feet
Liberty
Breath
Luludu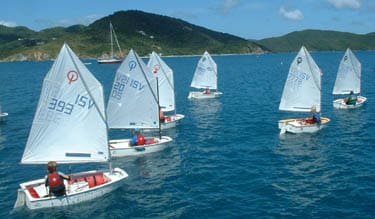 Cruising I
St. John Kids And The Sea
African Queen
Sil
Grinder
Wizard
Tally Ho!
Brightness
Southern Breeze
Zephyr
Cruising II
Oulala
Ruffian
Living On Cloud Nine
Jezephyr
Mariah
Star Of The Sea
Cruising III
Mary Ellen
Simone's Voyage
Luna