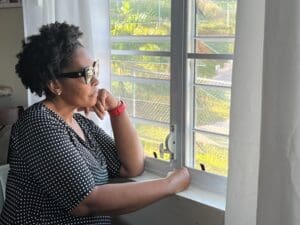 Anna Tutein arrives from the airport once again, exhausted. During the pandemic, a debilitating medical condition has forced her to travel overseas for treatment more than fifteen times.
"It's been quite challenging," said the St. Croix resident.
An autoimmune condition, history of pulmonary embolism and fibromyalgia, have left Anna with chronic pain and fatigue, but since becoming one of Jehovah's Witnesses, the hope from the Scriptures has helped her maintain a happy disposition.
"I try not to focus on what I'm going through now," Tutein said about the challenges that accompany her illnesses. "Whatever it is, it's temporary, because the future is bright. God is going to undo all the things I'm going through."
This spring, after two years of holding religious services in a virtual format, Anna joins millions of Witnesses worldwide, inviting all to hear about that hope in a Bible-based lecture that was held at a local Kingdom Hall during the week of April 4, 2022. This special presentation entitled, "Where Can You Find Real Hope?" comes at a very special time for Jehovah's Witnesses locally, who headed back to their meeting places April 1 for the first time in two years.
"We're overjoyed to be able to come together again in person at this very special time," said Robert Hendriks, spokesman for Jehovah's Witnesses. "This event takes on a new dimension as we return to our Kingdom Halls and invite our neighbors to join us. It's very exciting!" Congregations will also offer a videoconferencing option for all congregants and visitors.
Faith in that coming reality proved life-changing for Paola Ramos, a young woman from Puerto Rico.
During her teenage years, she was diagnosed with depression and obsessive-compulsive disorder, conditions that cause her great feelings of sadness and negative thoughts. "I cried every afternoon after coming home from school," she said. "Those thoughts got to be so overwhelming that I felt as if I were outside myself. I couldn't think straight."
Studying the Bible's promises helped Paola rekindle her will to live. Now, she enjoys sharing that hopeful message with others. "I still struggle with depression and negative thoughts," she admits. "But now I look forward to the moment when they won't even come to mind."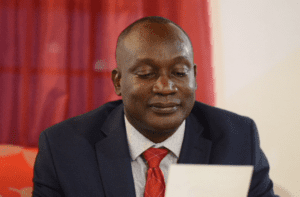 Raymond Massiah, of Antigua, derives strength from the same Bible promises to raise his children by himself.
His wife, Diane, died suddenly in 2020, after batting with a rare autoimmune disease. "The children were shocked and devastated," explained the father of two. "She was a person true to keep on going, no matter what."
The Massiah family endure the pain of Diane's absence by having an unshakeable confidence in the Bible's promise of a global resurrection to life on earth.
"This hope that we have, it encourages us, boosts us, gives us support," he said. "It is the medication that we need to keep going."
The 30-minute program "Where Can You Find Real Hope?" will be hosted worldwide by congregations of Jehovah's Witnesses in person at local Kingdom Halls. The public is also invited the following week to the annual Memorial observance of Jesus Christ's death on the evening of Friday, April 15, 2022.
Admission to both programs is free, and no registration is required. Information on attending locally is available at www.jw.org.
"In times like these, we need hope more than ever," said Hendriks. "Hope helps a person look ahead with courage and confidence to the fulfillment of God's beautiful promises. That's why attending one of these special programs can be life changing."