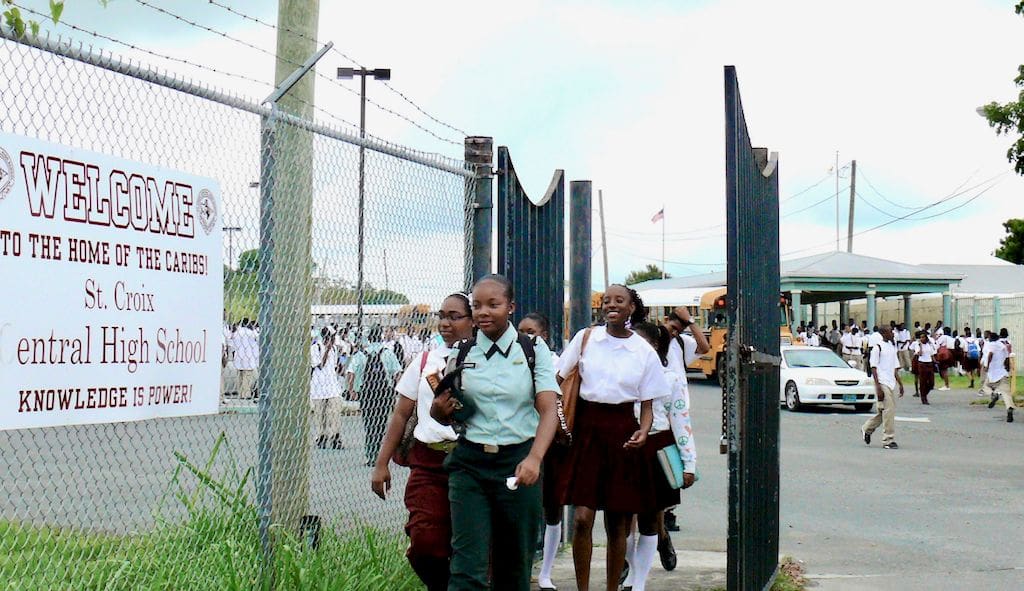 A series of fights, reportedly between students, at St. Croix Central High School Tuesday prompted a top Education official to call for an investigation. The incidents occurred on campus towards the end of the school day.
School security monitors are reportedly working with the department to get to the bottom of the situation. A scheduled professional development day on Wednesday kept Central High's roughly 783 students home. 
Education Commissioner nominee Dionne Wells-Hedrington issued a statement late Tuesday, promising that students involved in the fights would be identified and they would face consequences for their actions. The commissioner also appealed to parents of Central High students to speak to their children about their conduct while at school.
"The Virgin Islands Department of Education maintains its zero-tolerance policy when it comes to school violence," Wells-Hedrington said. "Parents, we are asking you to please speak to your children about the choices they are making. The Department will continue to do all it can, with the support of the VIPD and other partners, to maintain safe and orderly school environments for students and staff."
This August marks the first time since 2019 that public schools in the Virgin Islands have opened for a full year of in-person instruction since the onset of the COVID-19 national health emergency in 2020. Reported incidents of fights on and off campus at Central High and at Charlotte Amalie High School on St. Thomas have drawn the concern of government officials since early September. 
Since the latest round of incidents on Tuesday, police spokesperson Glen Dratte said he has been in touch with the school's security monitors. "I know that the school resource officers are investigating it, along with the Department of Education. They're trying to sort things out because there were multiple fights," Dratte said.
No injuries resulting from the fights have been reported so far.