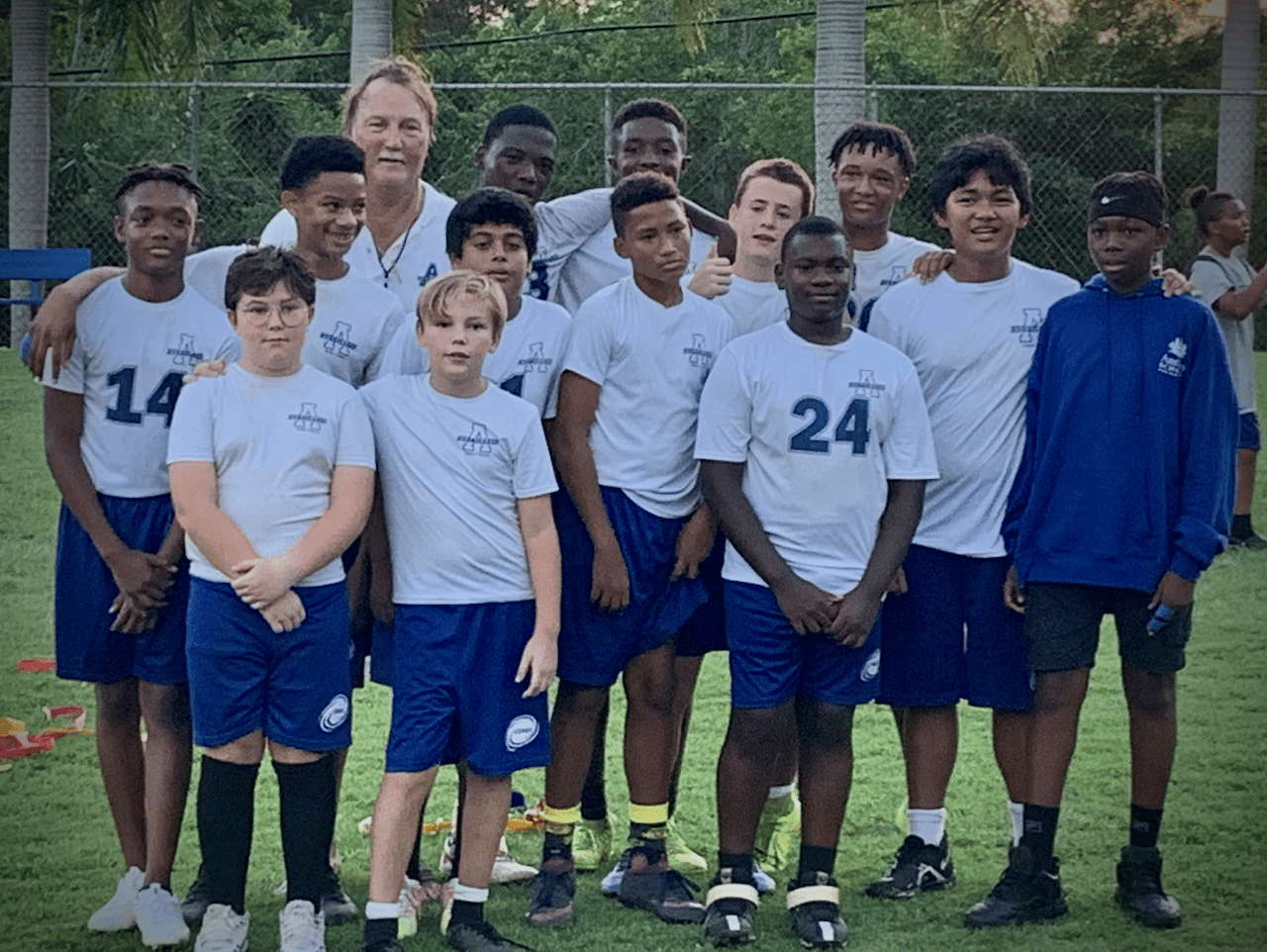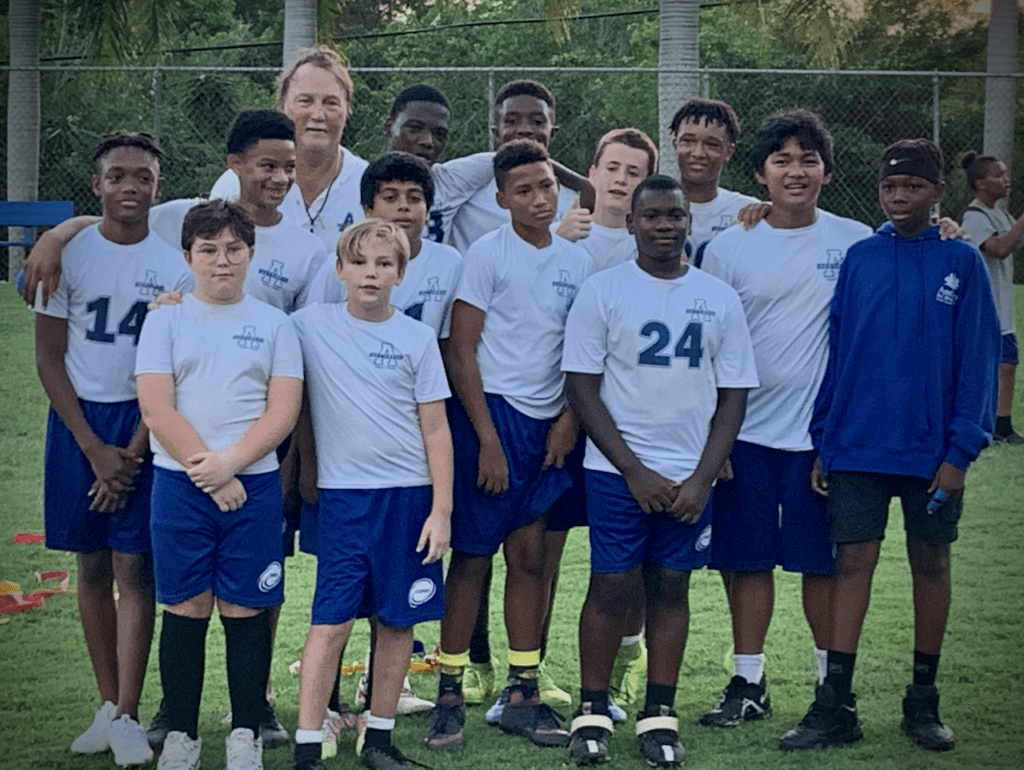 St. Thomas/St. John Interscholastic Athletic Association flag football season came to an exciting conclusion on Thursday as Antilles Hurricanes defeated Bertha C. Boshculte Burning Blazers in the middle school flag football championship 14-12 in overtime at Antilles Field.
This was a defensive struggle as both offenses worked hard to move the ball with not much success. The Blazers opened the game with the ball and promptly turned it over on downs to the Hurricanes. Antilles moved the ball a few yards before they were forced to punt the ball away. The first quarter ended in a 0-0 tie.
The Hurricanes struck first in this contest midway through the second quarter when Harry Holmes switched from his usual quarterback position to offensive end. Holmes caught a 15-yard touchdown from Bryce Richardson. The extra point attempt failed, giving Antilles a momentarily 6-0 lead. BCB responded quickly as they scored on their ensuing possession.
BCB was on their own 30-yard line when running back Adrielle Dawson got loose and was racing for the game-tying touchdown. But Hurricanes cornerback K'mani Sylvester bolted down the field and caught Dawson around on the ten-yard line. Four plays later, BCB's quarterback Anerae Mason found Kea'ndre Charles in the end zone for the touchdown knotting the game at 6. The Burning Blazers were also unable to convert the 2-point play.
[adrotate group="6"]
The score remained the same for the entire second half as both teams picked up penalties negating big plays, and receivers also dropped a few passes forcing the game into overtime.
BCB had the ball first in the extra period. Coach Francisco Jarvis went for the win on the first play, but Mason could not connect with his wide receiver. In the very next play, Dawson scampered 20 yards for the go-ahead touchdown for BCB. Once again, the Blazers could not convert the extra points leaving the door slightly ajar for the home team.
The Hurricanes ran two plays before Holmes connected with Richardson, and he took the ball to the house cementing the score at 12. The duo teamed up one more time as Holmes found Richardson in the end zone for the championship-winning score.
This was the final game of the St. Thomas/St. John IAA fall schedule. Winter sports started with elementary softball. The baseball league will also start shortly with games in the elementary, middle school and varsity divisions.