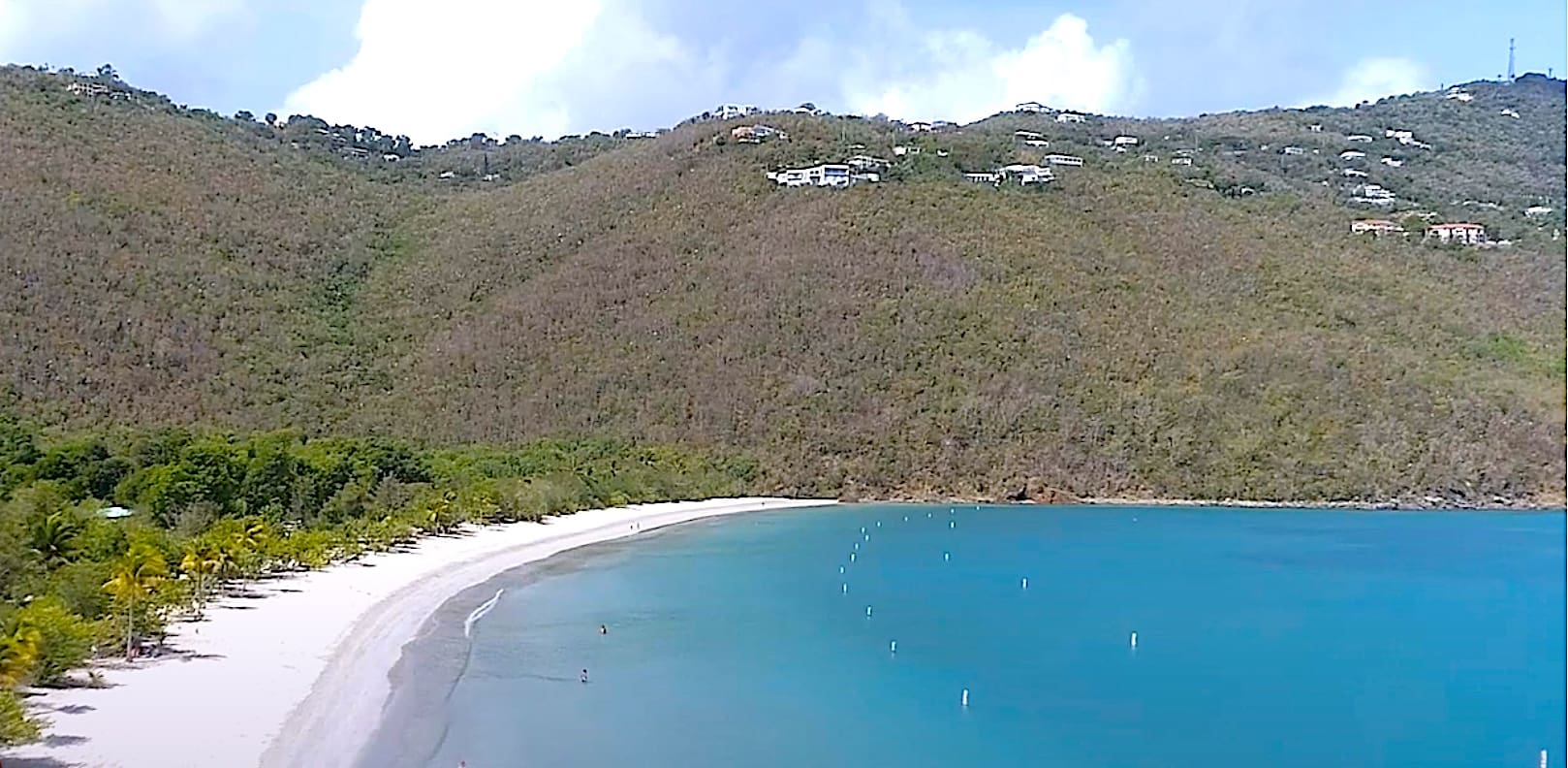 For the first time in a generation, the contract to run the restaurant, gift shop, and amenities rentals at Magens Bay was put out to bid Wednesday.
The Magens Bay Authority issued a request for proposals to run the three concessions, saying it was open to all qualified providers. Barbara Petersen, the board of directors chairperson, said the contract could go to three different vendors or a single, multi-pronged vendor as has been the case for at least 40 years.
"It could conceivably be three different companies or it could be one person with all three," Petersen said. "We're not excluding anyone."
The end goal is to create a valued experience for guests to the territory as well as local beachgoers, she said.
"We want to make sure that we're building the best experience for people who come to Magens Bay, not just for the people who visit but the people who live here as well," Petersen said. "We want to make sure we build on the experience that people have. I'm not saying that the current concessionaires are not doing a good job."
She acknowledged the need for more infrastructure at the beach to alleviate long lines, and said the Authority wanted to make changes in full public transparency.
"We've been accused, for example, of not providing local food; we've been accused of not providing a local experience," Petersen said of calls for change. "But we wanted it to be fair and equitable. We wanted it to be transparent, and rightfully so."
In an emailed media release, the management and staff of Magens Bay Concessions Inc, the company authorized to sell food and drink at the beach since at least the early 1980s, said they were eager to continue on.
"Our Magens Bay family is attentive to the needs of the Magens Bay Authority, and to preserving the bay for the enjoyment of the people of the Virgin Islands, as well as providing a pristine and cultural experience for our visiting guests, both locals, and tourists alike. We would be honored to renew our commitment and will strive to continually enhance the experience," the company wrote.
In 2013, the Magens Bay Authority considered putting the concession out to bid but a request for proposal was never issued. Petersen said an open process to award the contract was long overdue and thanked board member Dayle Barry for pushing it forward.
Magens Bay Concessions was incorporated in 1971, according to several business listings. Another business listing — with a common typo — has Magen's Bay Concessions Inc. starting business in 1958. It lists the owner as Christos Dimopoulos. Dimopoulos and brother John owned the concession with St. Thomas property investor Vernon Ball until Ball's death in 2017. In 1967, Charles R. Senf told the U.S. House of Representatives Subcommittee on Territorial and Insular Affairs that he was the licensed concessions vendor on Magens Bay. He complained his business had been broken into 22 times, perhaps partly as a form of political intimidation.