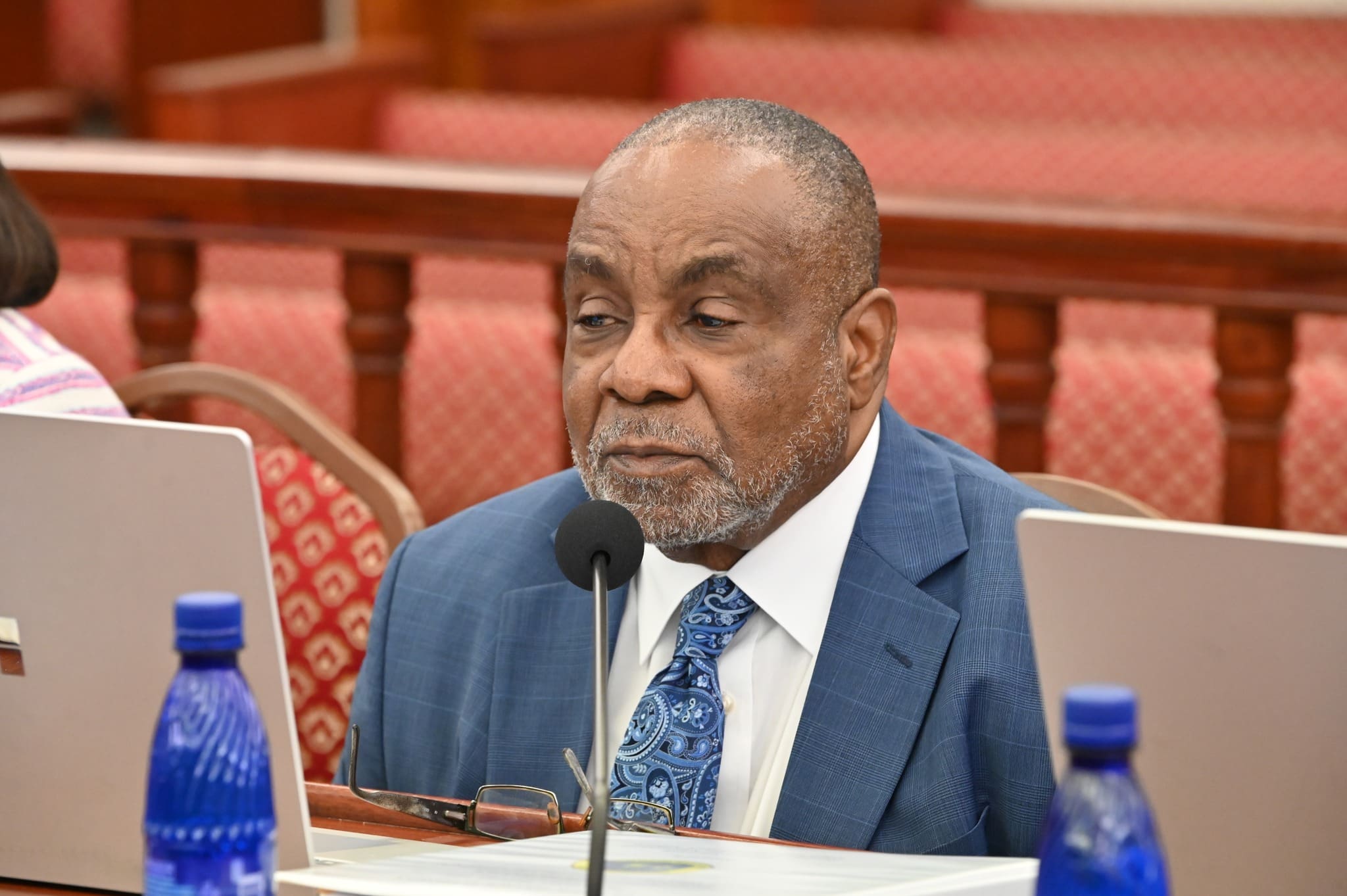 A fiscal year 2024 budget increase of $7 million between the Public Finance Authority and Office of Disaster Recovery — a PFA subsidiary — will help the agencies hire new staff and, in the case of ODR, cover the upfront costs associated with the potential transfer of disaster recovery programs from the V.I. Housing Finance Authority.
Testifying during the second round of Senate budget hearings Tuesday, PFA Director of Finance Nathan Simmonds and ODR Director Adrienne Williams-Octalien said $5 million would be included for the PFA in the miscellaneous section of the budget, which has not yet been submitted, while another $2 million from the General Fund would be put toward ODR, for a total $20 million altogether.
ODR's budget also includes $2.1 million from federal disaster grant programs.
Speaking to the increase Tuesday, Williams-Octalien said the proposed transfer of the Community Development Block Grant – Disaster Recovery programs from VIHFA, which still has to be approved by the U.S. Department of Housing and Urban Development, would bring over 45 new employees covered by existing federal funds. But the extra $2 million would take care of eight new core positions, which are also needed to support the transfer, along with increases expected in travel, professional development training costs, communications, building maintenance, rent and utilities.
"With over $7 billion obligated to date, coupled with $1.6 billion in future obligations this year, we expect a continuous inflow of recovery funding circulating within the Virgin Islands economy. Therefore, this request for an increased budget is an investment in building the necessary capacity of our territorial operations and streamlining disaster recovery efforts," Williams-Octalien said.
Within ODR, there are currently 23 staffed positions, with two vacancies, all exempt. For the upcoming fiscal year, ODR estimates that approximately $566 million will be expended, spread across various recovery initiatives. This expenditure is projected to generate approximately $28 million in gross receipts taxes, according to Williams-Octalien.
Simmonds said the PFA board gave its approval to the budget increase for ODR at a recent meeting.
Meanwhile, on the PFA side, Simmonds added his requested increase will be used to cover both agencies' operations, along with professional services, payroll, IT upgrades, building and maintenance, and training expenses, among other things.
Seeking clarity on the government's overall revenue picture, Finance Committee Chair Sen. Donna Frett-Gregory and others asked Simmonds for a breakdown of the territory's current obligations, including bonded debt, and questioned why it's not receiving more in rum revenues, which serve, in many cases, as collateral.
Simmonds said the territory's overall debt ceiling is approximately $1.5 billion, of which $560 million is obligated, and $964.3 million is still available. Simmonds said no movement has been made on how the rum-cover over tax, the percentage of rum revenues remitted by the federal government to the territory, is being assessed, keeping it at $10.50 per proof gallon of rum instead of the $13.25 remitted in years prior.
Senators advocated for more help on the federal level, while Frett-Gregory reminded Simmonds that the PFA's budget submission should include all relevant information and correct fund balances or run the risk of not being approved.
Frett-Gregory, along with Sens. Novelle E. Francis Jr., Angel L. Bolques Jr., Javan E. James Sr., Samuel Carriόn, Dwayne M. DeGraff, Alma Francis Heyliger, Kenneth L. Gittens, Carla J. Joseph, and Franklin D. Johnson were present at Tuesday's hearing.