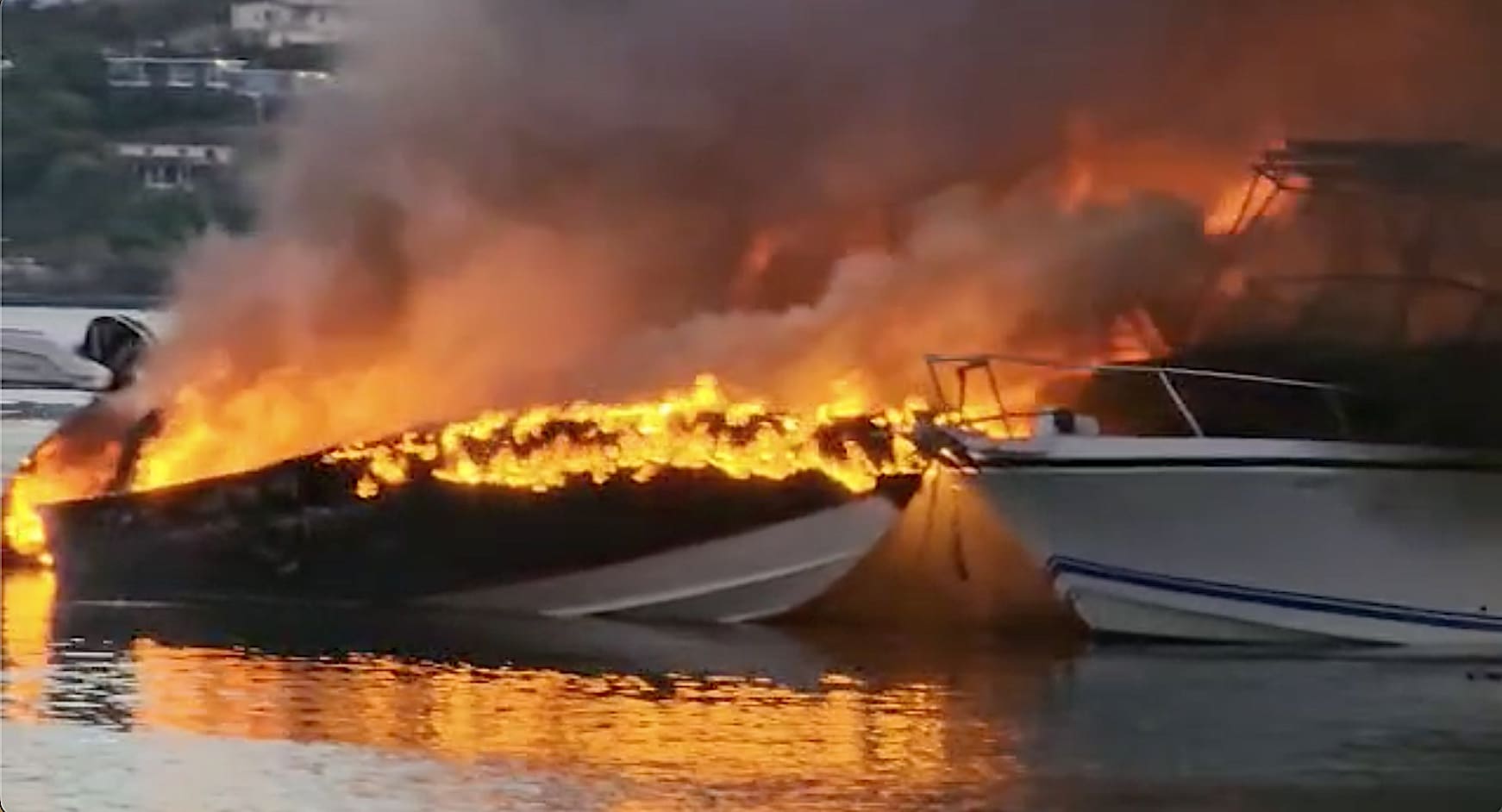 Fires at two British Virgin Islands marinas claimed at least eight boats overnight Tuesday and early Wednesday, prompting investigations from police, firefighters, insurance agencies, and the marinas' officers, officials said midday Wednesday.
Four boats were completely destroyed at the Soper's Hole Wharf and Marina on Tortola's west end, said Chief Fire Officer Zebalon McLean. Emergency calls came in just before 10 p.m. Tuesday night and fire crews were able to extinguish the blazes about a half hour later.
"Four boats were completely destroyed and one vehicle," McLean said.
The next morning, around 5 a.m., another four boats were claimed in a fire at Road Reef Marina, just outside Road Town, McLean said. Another boat was "scorched" by the flames and several others suffered smoke damage, the chief said. This second fire took more than an hour to put out.
No one was hurt in either fire, he said.
The motor and sailing boats were empty when they caught fire, McLean said, and firefighters managed to cut surrounding boats off their lines to ensure the flames did not spread.
McLean declined to speculate on the nature of the fires until receiving investigators' reports but did say two fires at two wharfs so close together was out of the norm.
"There are some unusual factors surrounding the fires but I can't speculate on anything right now," he said. "Our officers did a marvelous job not only in getting the fire out relatively quickly but ensuring there was not any more damage because we could have very easily lost maybe more than 10 or 12 yachts had we not been active in getting them out of harm's way."
A person who answered the phone at Soper's Hole declined to speak about the fires and calls to Road Reef Marina went unanswered Wednesday.