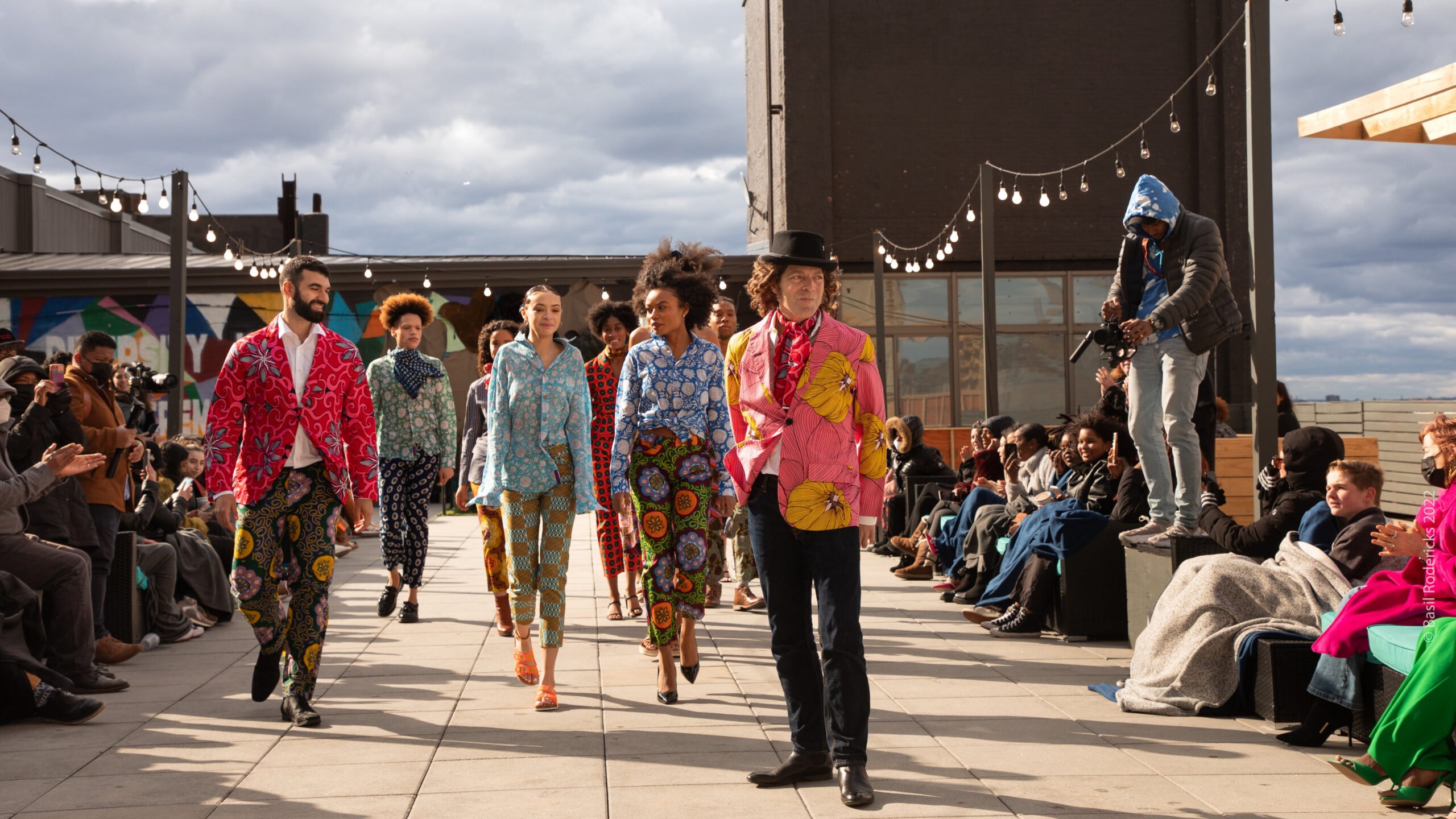 81C will host a single day fashion pop-up for Virgin Islands-centric fashion house Items of Revelry and its designers, Tynnetta McIntosh and Mat Probasco, from 5-10 p.m., Wednesday, April 27, in historic Charlotte Amalie.
Recently featured at Fashion Week Brooklyn, clothing by boutique brand Items of Revelry will be on view and for sale. Guests will have the opportunity to meet the designers, discuss their work and enjoy complimentary beverages. This event is also being promoted as a networking opportunity for community artists and designers.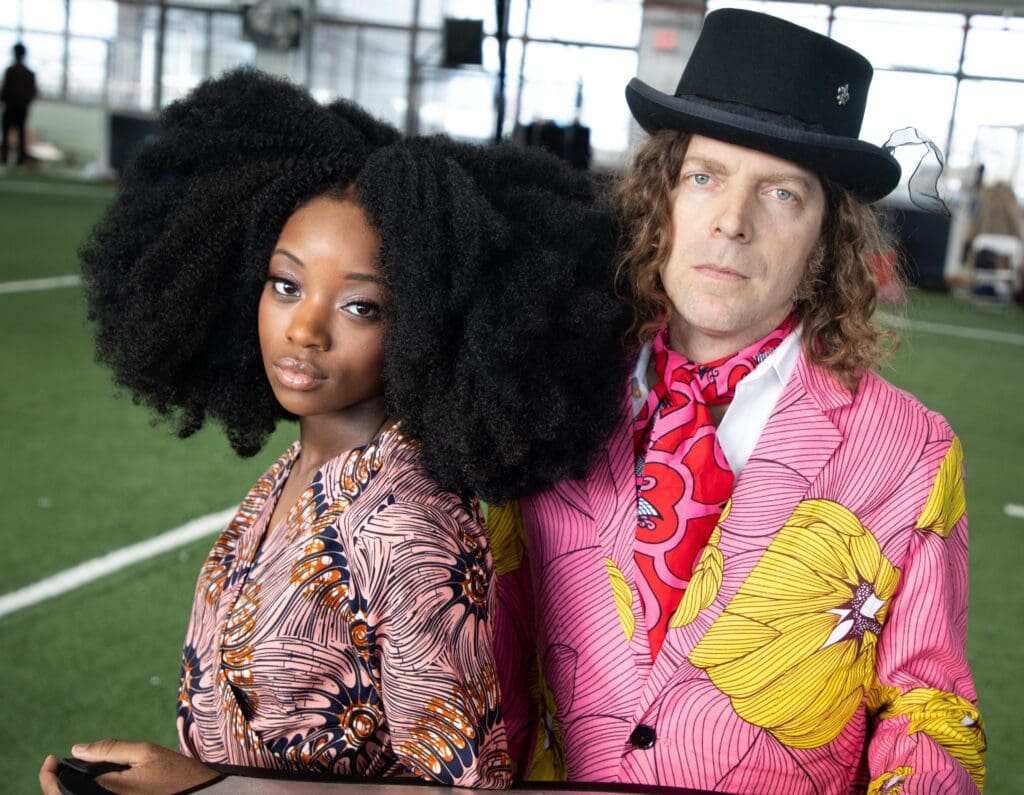 During this pop-up, 81C will display materials about fabric and fashion in the West Indies and in Virgin Islands history as a part of its 2022 'Culture In Context' event series. Funded by the Community Foundation of the Virgin Islands, the purpose of the event series is to teach about the history and culture of the Virgin Islands through primary sources, secondary analysis and dialogue.
Designer statement: "Our boutique pop-up is staged specifically on Carnival's Food Fair day, a time that we always love for its drawing together of community. It's exactly what we try to do with Items of Revelry, bringing global fabrics to Western designs. We choose the fabric and fit of our designs for everyday use in the Virgin Islands. Our shirts, trousers, jackets and dresses are more than clothes; they are a celebration." – Mat Probasco
About Items of Revelry (iOr): iOr gathers its fabrics globally, sourcing as close as possible to the people actually weaving the fibers. Every inch of fabric is hand selected from small-batch artisans, treated by the iOr team in-house, and closely inspected for quality after manufacturing. They manufacture in short runs of 25-30 per item, concentrating on unique looks customers won't see anyone else wearing. Along with elegance, Items of Revelry emphasizes durability: Products are meant to last many years with proper care.
Items of Revelry seeks conflict-free fiber producers, avoiding brands with poor labor and environmental practices. They use coconut-shell buttons, when possible, to reduce plastic impact. iOr offers a discount on future purchases to anyone who returns ripped or worn-through clothing that can be disassembled and up-cycled into other products such as scarves, decorative pillowcases, etc.
Batik: Originating in Java, Indonesia, batik fabric is made by hand-applying layers of dye-resisting wax to fabric, applying dye, then removing the wax and starting over. Indonesians are thought to have been making batik designs for 1500 years. iOr sources its 100-cotton batik fabric in Bali.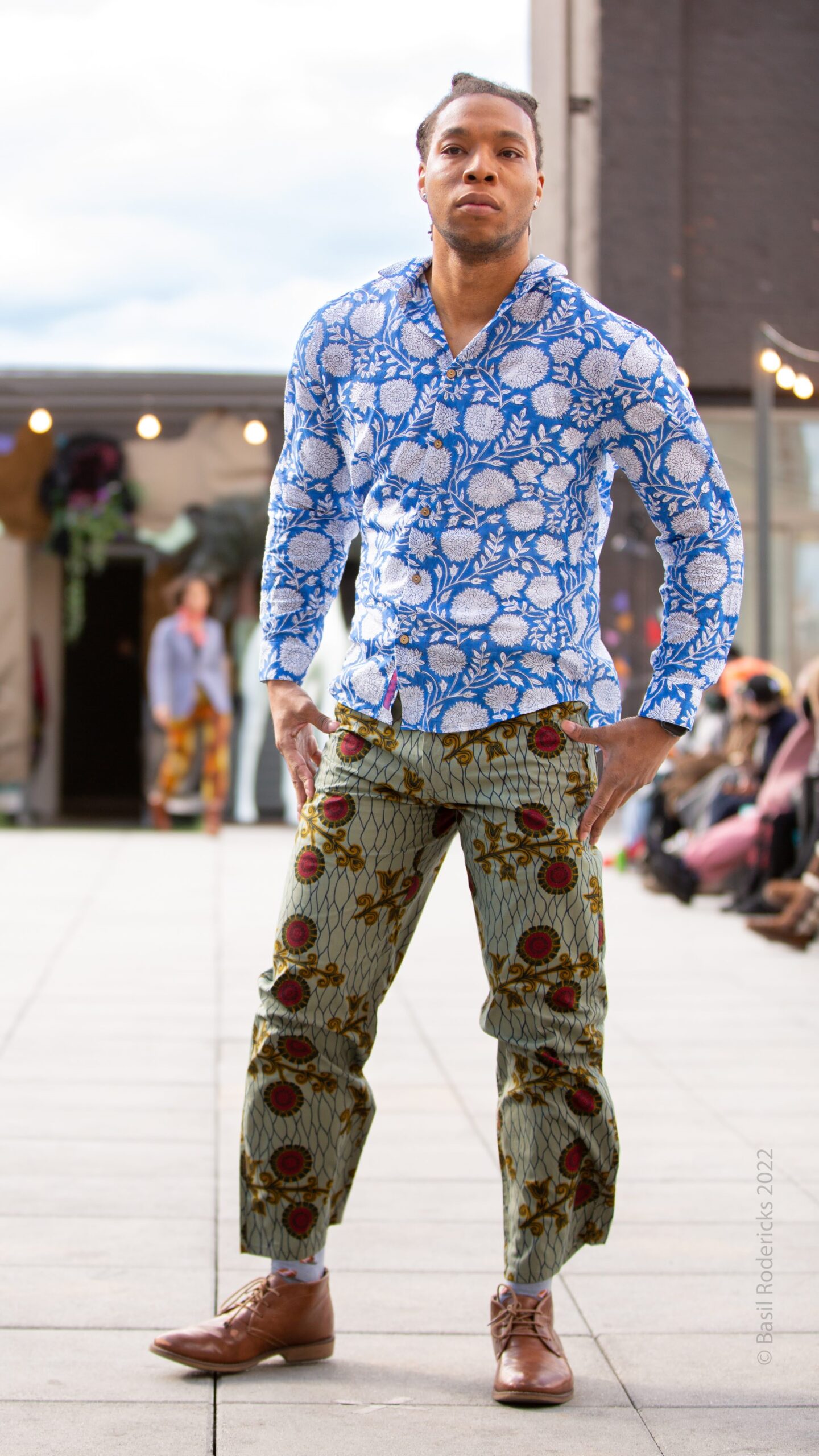 Dutch Wax: Also known as African wax, this technique was likely introduced by Dutch traders inspired by what they saw in Indonesia. From country to country, region to region, person to person, the designs came to be more than beautiful fun, often carrying important cultural information. iOr collects these fabrics from all over sub-Saharan Africa as well as from European makers. They avoid, however, the Chinese made versions, which are often interlaced with polyester and unfortunate labor practices.
Block Printed: Although the block printing process is remarkably simple, the designs can be boldly profound, even complex. iOr sources its super-lightweight, block-printed cotton fabrics from artisans in Rajasthan, India.
Looks: The Trade Route shirt may seem counterintuitive: It's a long sleeve shirt made for very warm weather. Fear not. iOr has field tested its garments from mid-day in the Arabian Desert to humid Hong Kong summers to Cruz Bay nightlife. You will not break a sweat in these shirts. The Trade Route shirt features coconut-shell buttons, both as an homage to our islands and as promotion of the sustainability we so desperately need to support. The cotton fabric is block printed by hand in India.
So far, all of iOr's straight-leg trousers feature Virgin Islands names. The Frenchman is a version of the French Town trouser, invoking both St. Thomas' unique Frenchie culture and Frenchman's Reef. This luxurious pattern is a classic dress it up/dress it down look. Anyway, you wear these trousers — beach bar to night club, ballgame to Governor's mansion — dignity and grace fit right in your pockets.
The boater trouser is wider-leg than our classic trouser. Based on a classic painter pant, the boater has more leeway in the thigh but is also slightly thicker in material than the straight leg. Imagine leaping yacht to yacht to clamor about the Willie T, or turning heads at some Ritz Carlton event where, let's face it, they're lucky to have you.
Founders/Designers: Tynnetta McIntosh and Mat Probasco
The granddaughter of the first VI Municipal Court Judge Cyril Michael and educator Elizabeth Michael, Tynnetta grew up Around The Field and in Tutu, St. Thomas. She is also the granddaughter of southern Ohio civil rights icons W.S. and Charline McIntosh. In the late 1960s they, with Tynnetta's parents J.W. and Elba McIntosh (nee Michael), opened the revolutionary Black-power boutique House Of Knowledge. In 2021, Tynnetta addressed the Ohio legislature as W.S. McIntosh was inducted into the Ohio Civil Rights Hall of Fame.
The former Associated Press reporter for the Virgin Islands, Mat has worked for publications in Tortola, St. Thomas and Puerto Rico. In New York, Mat has written for and managed several magazines (including a Mandarin-language publication without knowing how to speak or read the language). He is also author of original scripts and music for stage and screen. Mat was born and raised in Oregon and landed, by chance, in Tortola the evening of Sept. 10, 2001 — a few hours before the world changed forever.
While cleaning out the McIntosh home in Dayton, Ohio, Mat found remnants of fabric once sold in House of Knowledge. Tynnetta had dared him to put his design ideas into practice so Mat turned these scraps into trousers. They were a huge hit in their Harlem neighborhood and soon Mat and Ty were hunting fabric as they traveled the world with the idea to bring a global esthetic to western designs. iOr was born.
Location:
81C – Downtown Charlotte Amalie. Strand Gade between waterfront and Market Square. Right around the corner from Moe's Grocery on the waterfront. Visit www.81CVI.com for a map link. Or google 81C Virgin Islands.
About 81C:
81C is an event venue and art gallery in historic downtown Charlotte Amalie. In addition to its in-house arts programs, the venue is available for private and public event rentals. Visit
wwww.81CVI.COM / Instagram and Facebook: @81CVI Telephone or (917) 327-1561