One million years* from now, should an alien spacecraft enter the atmosphere of our planet and find its way to what was once the U.S. Virgin Islands, the inhabitants of the flying saucer hovering above our tiny islands — should there be anything left of America's once paradise — the creatures could become curious, even be mesmerized by the twinkling peeking through the otherwise verdant mounds protruding from the surrounding sea.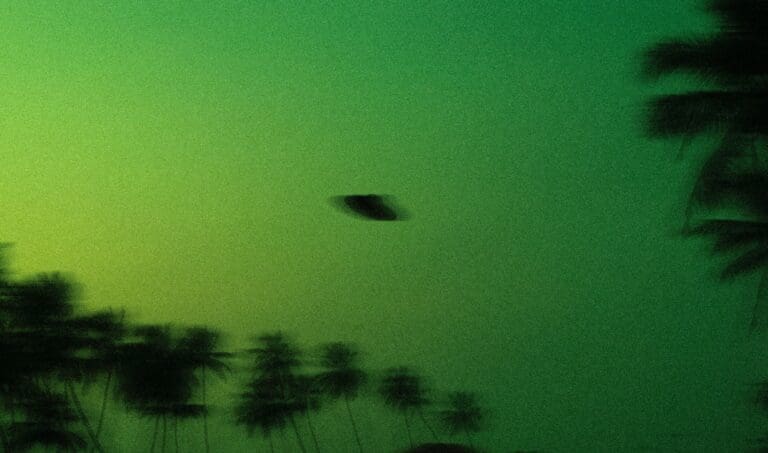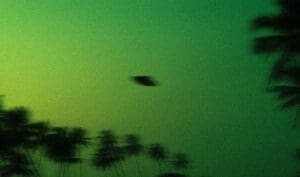 Should those aliens be so attracted to the glittering — much like Earthlings once were — that they were willing to hover closer and even descend onto what might be left of the once volcanic peaks worn down by time, what they would find would be what we know simply as glass flickering in the sun. All of this, of course, only if there still was a sun.
Were these aliens to arrive, say 100 years from now, what they would likely find is three smoldering dumps covering America's once paradise. However, that is another story.
Studies suggest that 75 percent of all glass that enters the waste system ends up in landfills. In the U.S. Virgin Islands, that amounts to a startling 18 tons of glass every day, according to information gathered by environmentalist and Virgin Islands Marine Advisory Service Coordinator Howard Forbes Jr.
[adrotate group="6"]
Forbes, along with his colleague Community Engagement Specialist for VI-EPSCoR Jarvon Stout, long ago formed their two-man task force to tackle and begin to reduce this reality.
Another "mind-boggling" number that Forbes passed along was that Heavy Materials concrete company purchases 975 tons of fine sand every month at a cost of about $50,000 in order to make road paving materials.
While Forbes admits that you can't use solely the byproduct of glass crushing in place of the fine sand — that it still needs to be mixed in with it — doing so would dramatically reduce the costs and put the recycled glass to good use, thus removing it from the waste stream.
There are several other uses for crushed glass, including — but not limited to — making countertops and tiles and filling sandbags. The point is, crushing and reusing the glass bottles keeps them out of the landfill, thus reducing the number of sparkly things that could attract aliens. (Invasive species are yet another destructive side effect of climate change, also for another story.)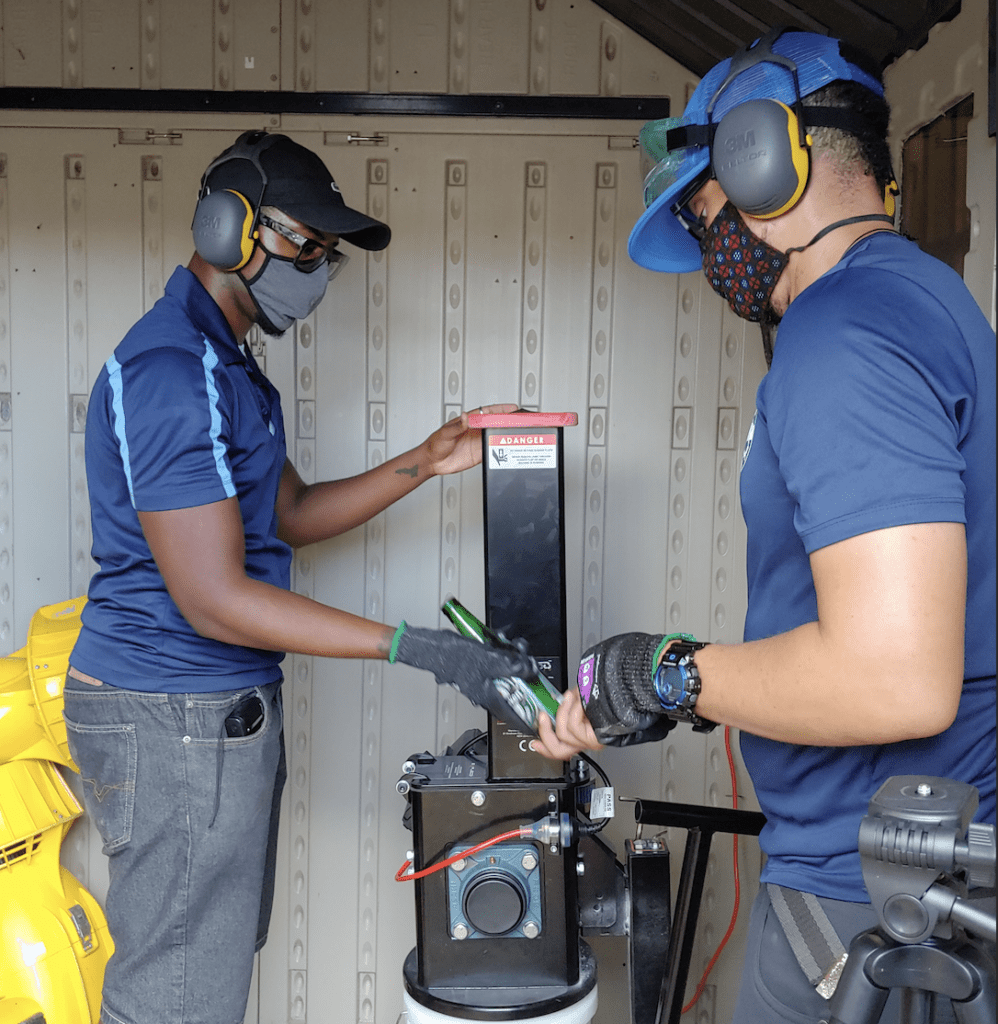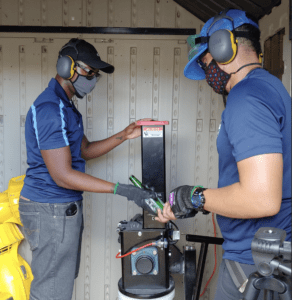 On Tuesday, Forbes said there are now seven glass crushers online in the U.S. Virgin Islands, including two at UVI. Anyone wishing to drop off glass beverage bottles at UVI should coordinate with Forbes Jr. by emailing howard.forbes@uvi.edu or calling 340-693-1672.
The only other drop-off point on St. Thomas is the Rotary EAST Eco site in upper Red Hook Plaza. It accepts bottles on the first and third Saturdays of the month. Contact for the Rotary site is dougkwhite@gmail.com or 340-690-0217.
The types of glass that can be recycled at these locations are very specific. The machines themselves are referred to as single feed glass bottle crushers and are intended mostly for bars, which provides a clue as to what kind of bottles can actually be crushed by them.  Things that look like beer bottles. But even things that look right can be deceiving. Anything with the cap on it or that has some other substance shoved into it like a piece of paper won't make the crush.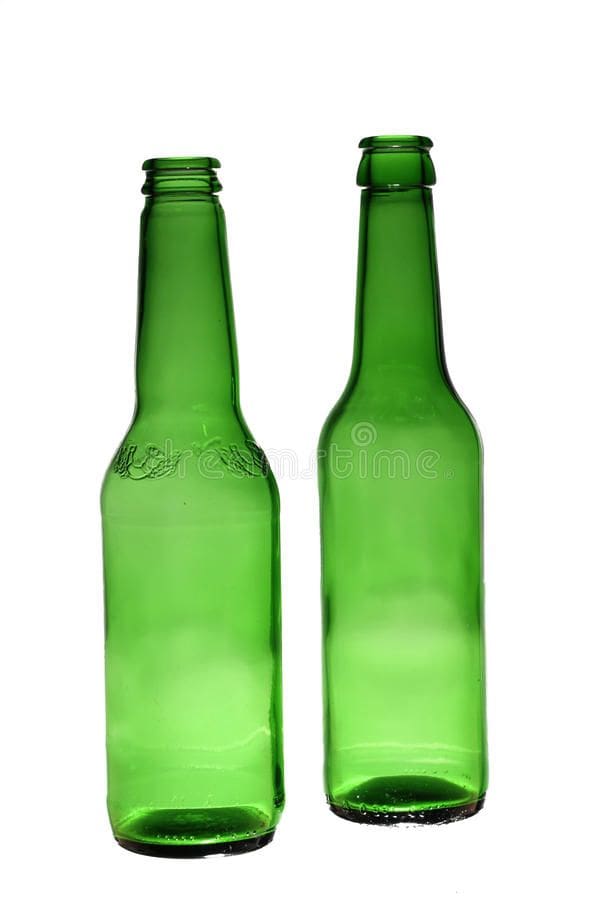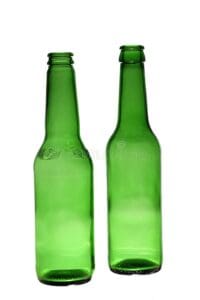 Meanwhile, the two glass crushers on St. Croix will be operated and drop-offs coordinated by the Department of Planning and Natural Resources. Information will be provided as soon as the plans are finalized.
The other two crushers are owned by private entities who are at this time collecting bottles from bars and restaurants only.
They are Alcedo and Anna Wallace Francis of Camp Umoja, who can be reached at 340-514-0957, and Damian McAleavey of ViStone.  McAleavey asks that anyone interested please visit vi-stone.com or call 631-404-9936.
Someday in the not-too-distant future, more like a year than a million years, Forbes hopes to have industrial size glass crushers doing their job on all three islands. But until then, he hopes that the work that he and Stout and many other people have done will be heavily and efficiently utilized with respect to the guidelines provided.
* The amount of time The New Hampshire Department of Environmental Services suggests it takes for glass to decompose.