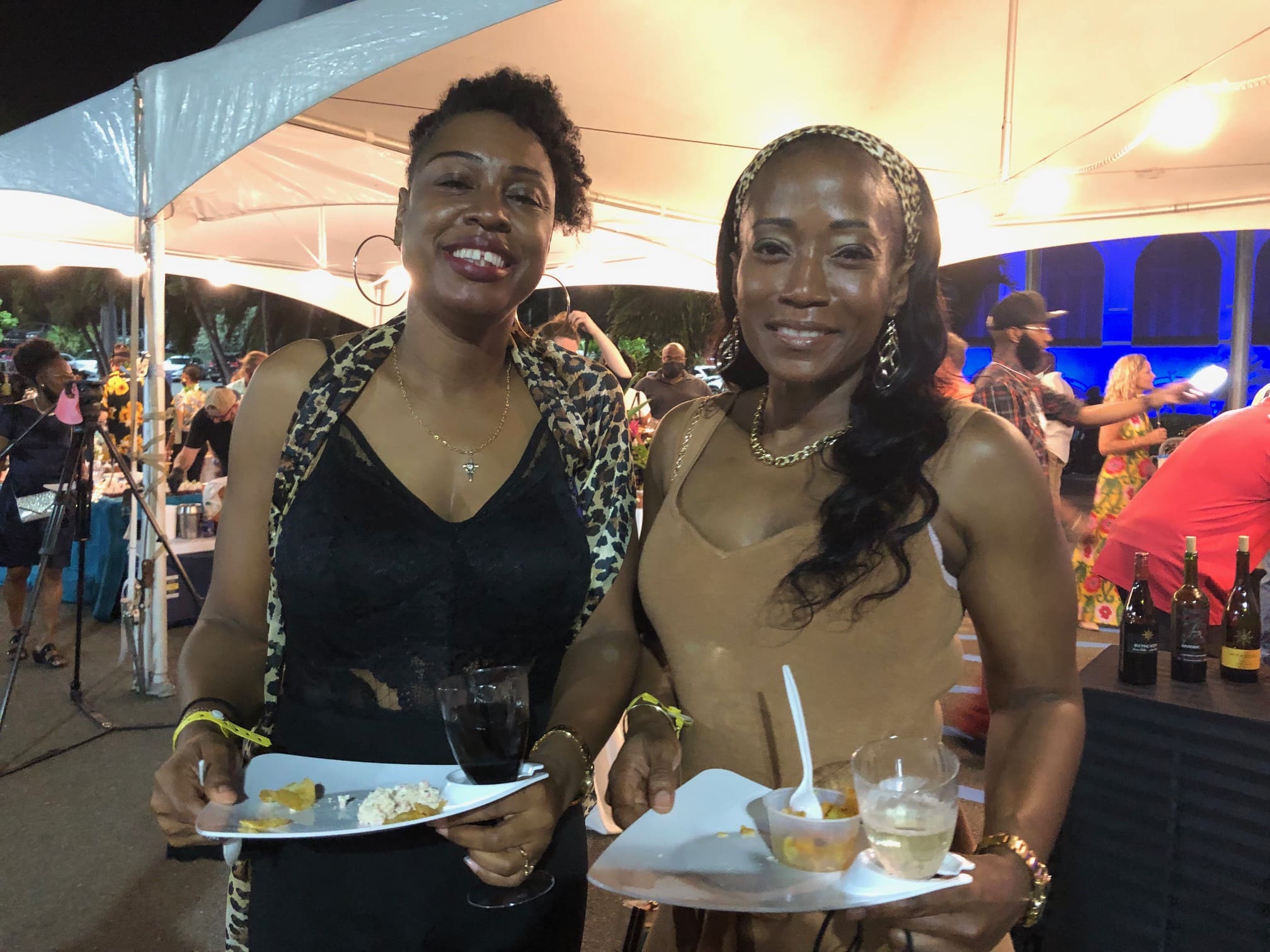 It seemed like the good old days, although less than half the usual crowd participated in the 21st A Taste of St. Croix Thursday night at the Divi Carina Bay Resort and Casino. The event was postponed and miniaturized for the last two years due to the COVID-19 pandemic.
The 250 fully vaccinated party-goers and 20 or so restauranteurs brought out their pre-pandemic finery and put out their finest dishes for sampling. Because only the vaccinated were allowed to attend, there were new faces and new food to taste.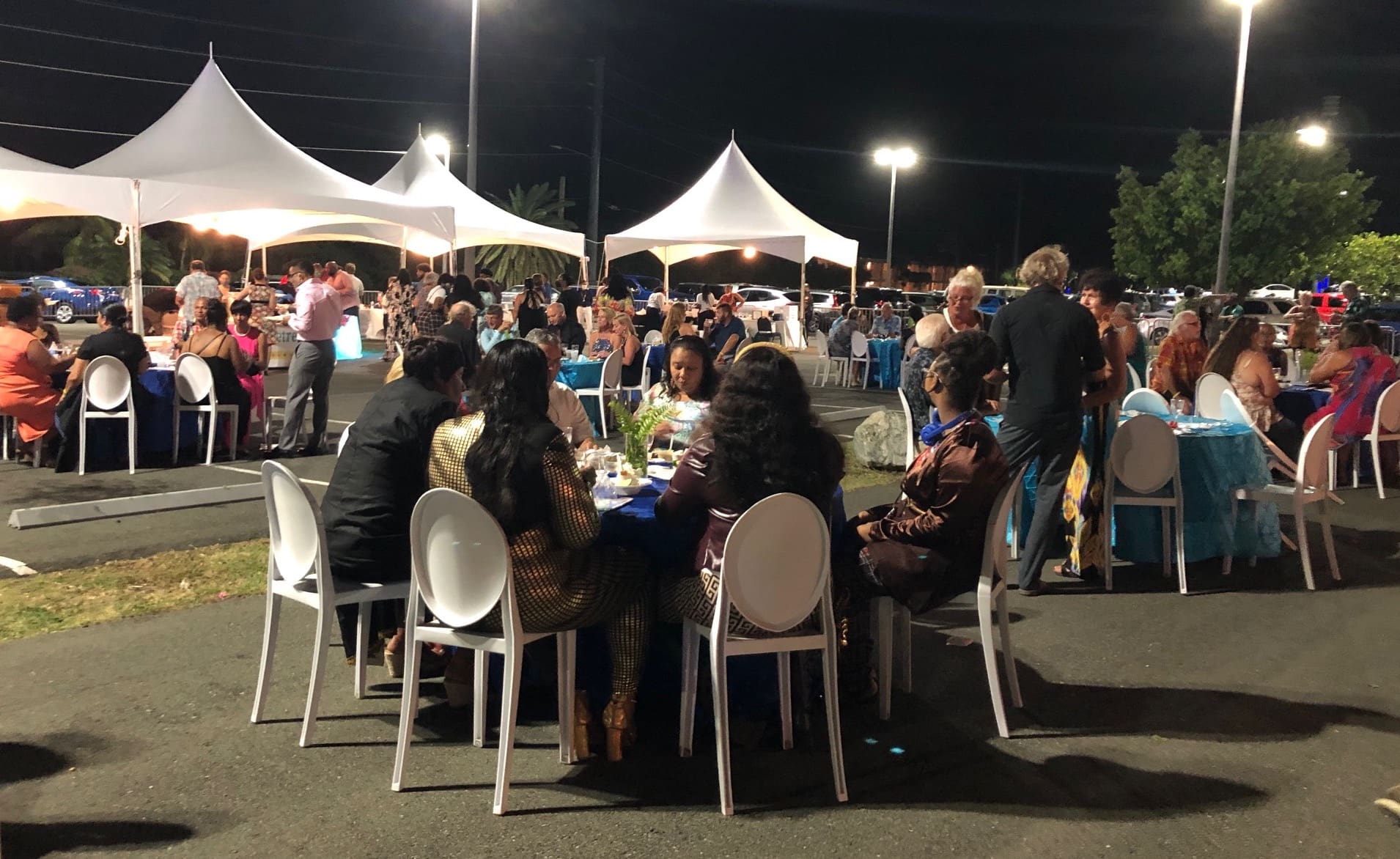 Alongside experienced competitors such as Cibone Restaurant and Ridge to Reef Farm, who have entered multiple times, Gasaway Service Station and Deli and Gifted Cuisine entered the event for the first time.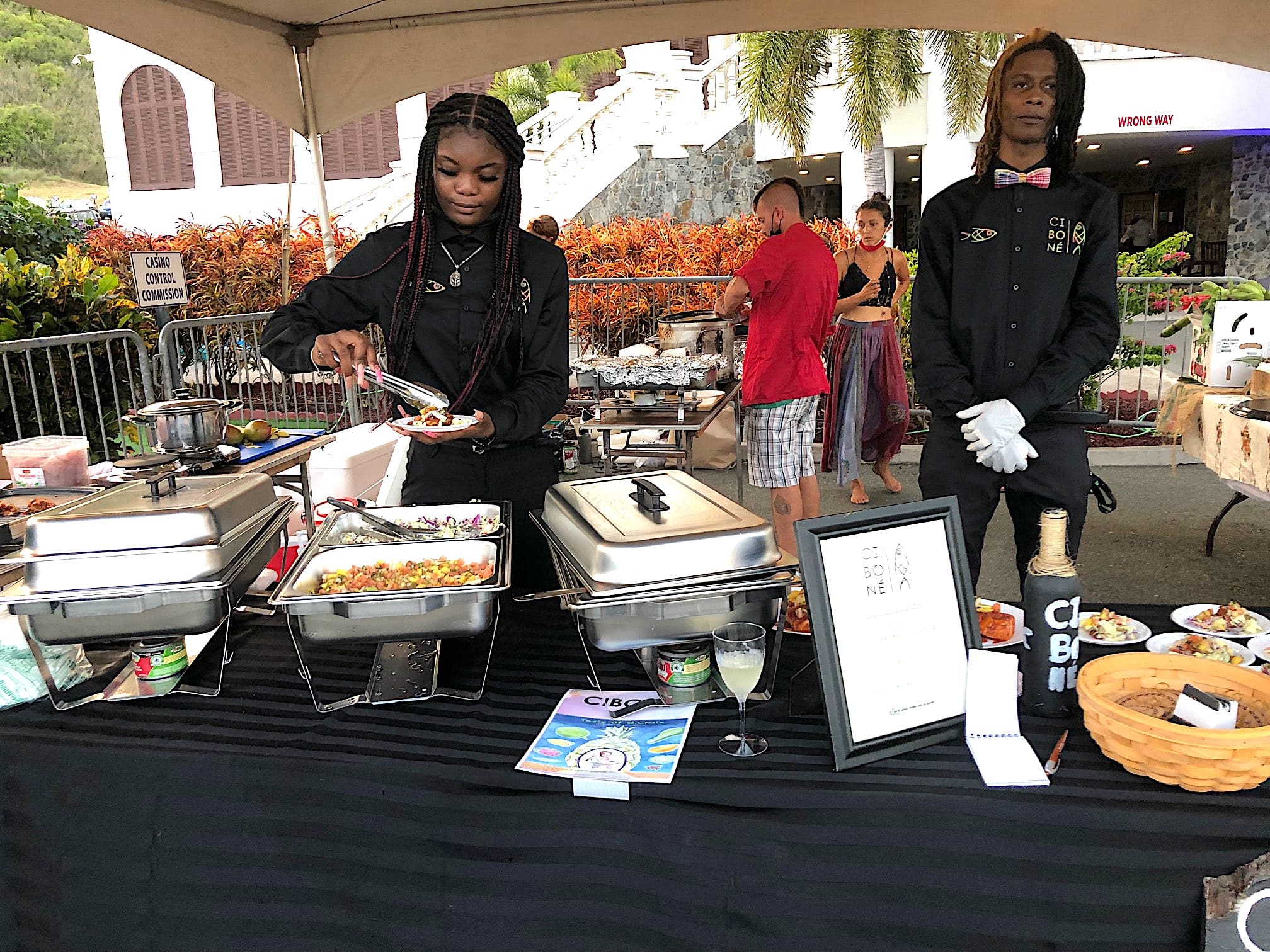 Almitra and Gregory Richards, owners of Cibone, and their staff looked very formal in their black uniforms and white gloves. They served fresh wahoo in Crucian Creole sauce. Almitra Richards said freshly caught fish is "the idea of Cibone."
Ridge to Reef Farm Executive Chef Brian Wisbauer served roasted pumpkin gnocchi with green papaya, okra in a coconut curry broth, and spiced pumpkin tomato bisque. R2R is one of a handful of certified organic farms in the Caribbean.
For their debut, Gasaway Service Station's table was colorfully Crucian. Volunteers in madras head wraps and blouses served several flavors of pates and rich goat water. Artist Elwin Joseph created the decorations from fruits and vegetables – an antique car from watermelon and zucchini and a peacock with feathers made from slices of cucumber and kiwi topped with blueberry halves.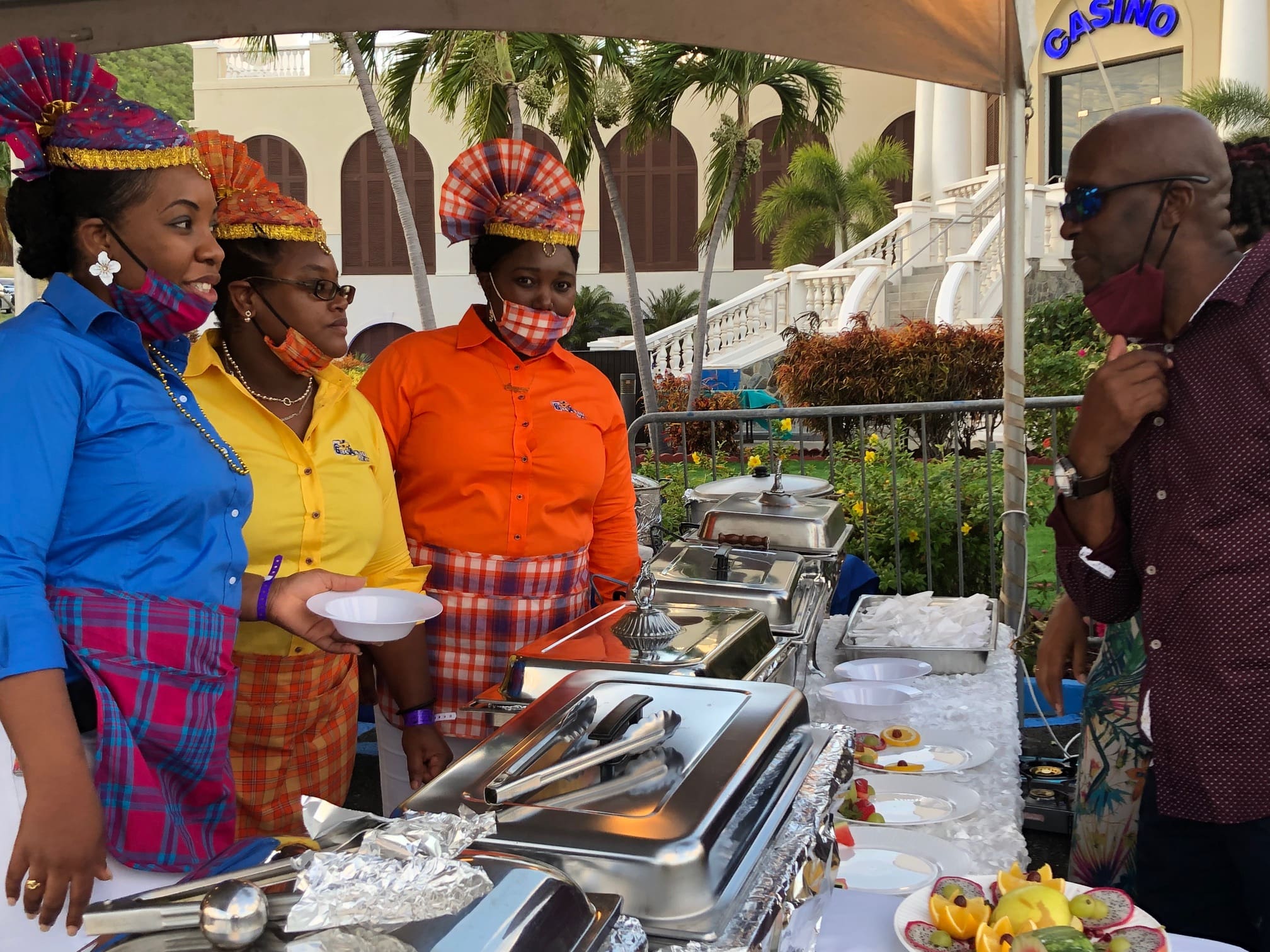 Towards the end of the evening, when the word got around, a long line of people waited to sample "new school sushi" rolls from caterers Gifted Cuisine. The rolls consisted of roasted pork, peppers, and onions wrapped in seasoned rice with pureed red beans instead of wasabi.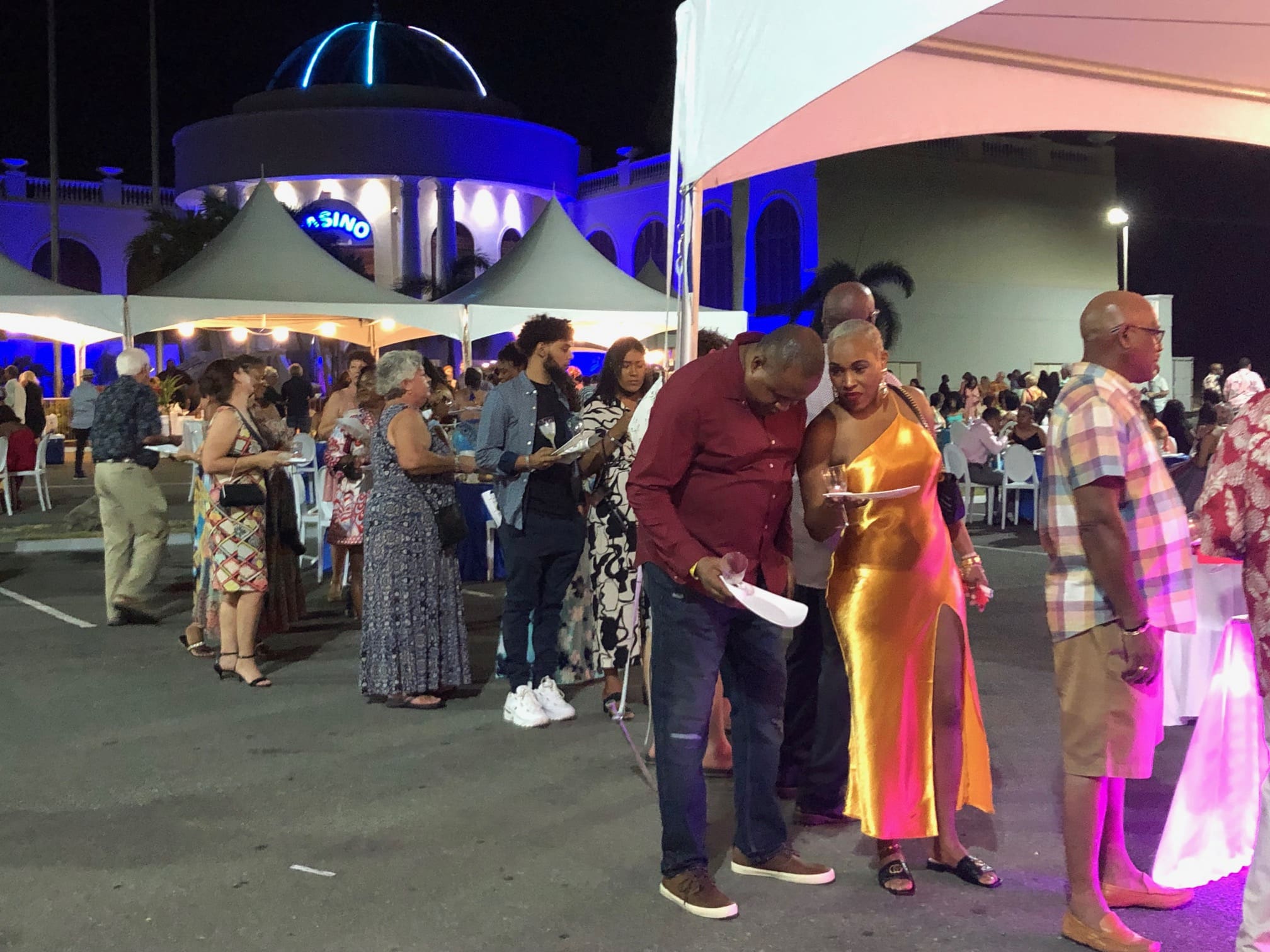 There were several other first-timers who took the event seriously and put out their best. Delicious and unique samplings included key lime pie cheesecake from the Grapetree Bay Hotel, Parrot Fish's seafood gumbo, Island Vybez Deli's apple pie cheesecake with coquito, and Breakers Roar Tiki Bar's cocktail with several rums and a little juice presented flambé.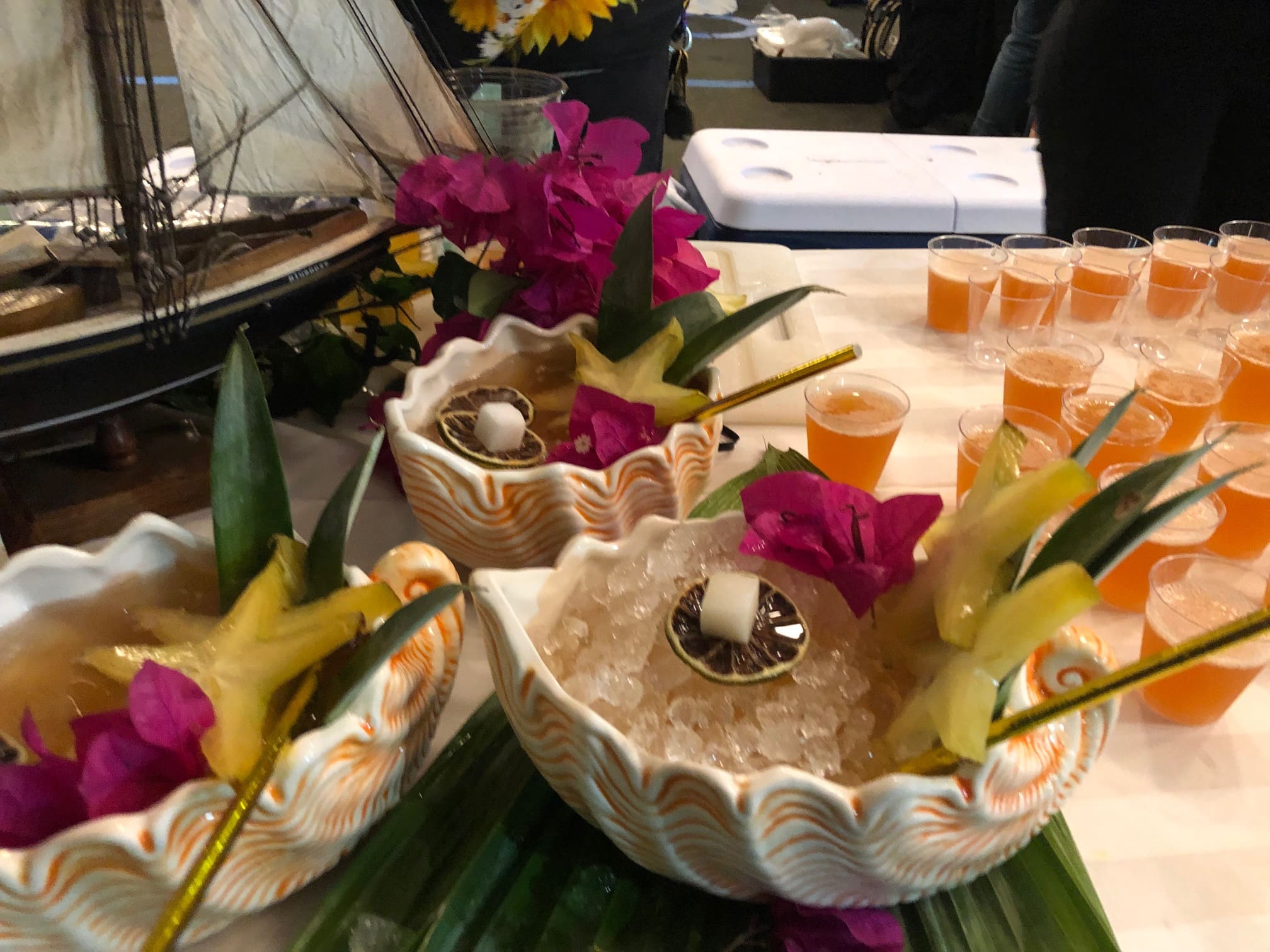 As in the past, the dishes and beverages were judged and awards presented at the end of the night. Ten local judges, led by Troy Millington, tried food bites presented to them without knowing who the chef was – blind tasting. One judge, Commissioner of Sports, Parks and Recreation Calvert White, said he was the perfect judge because he eats at St. Croix restaurants most of the time and knows good food.
During the evening, people talked about and compared the night to previous Taste events. Lisa Brown-Williams remembered the very first Taste of St. Croix. It was also held at the Divi Casino banquet room, where Thursday's VIPs enjoyed their own DJ and cocktail service.
Brown-Williams said that about 15 restaurants participated that first year. The crowd was easily contained in the room. Since then, the Divi Hotel's poolside and beachfront have contained up to 1000 guests and more than 50 restaurants/chefs over the years.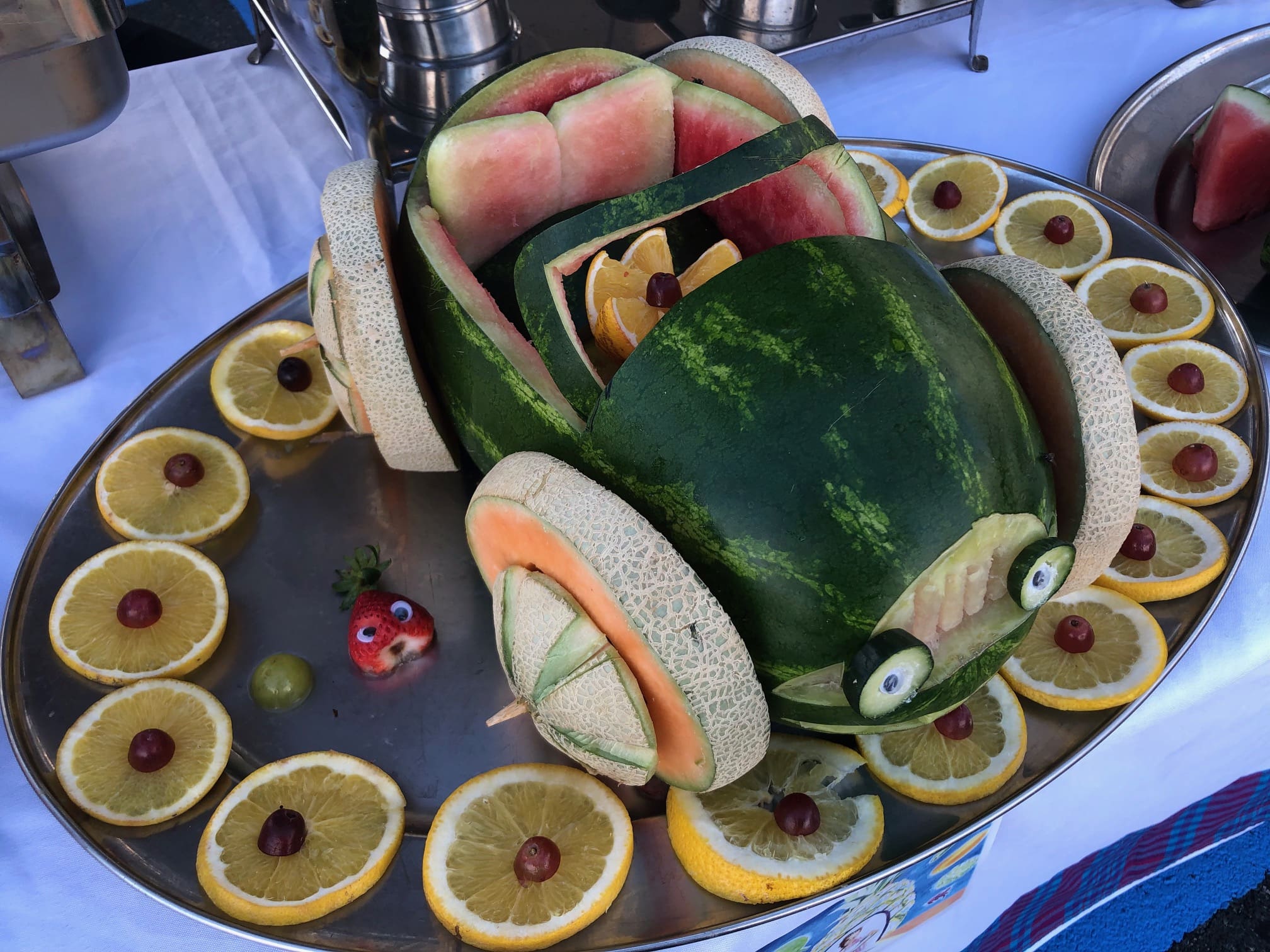 Williams volunteered for the owner at Anything Goes Deli in 2000. She said people didn't know what to expect but that the restaurants took the event and competition very seriously. They still do.
A Taste of St. Croix Winners 2021
People's Choice
Parrot Fish
Dessert
Island Vybez Deli Hub
Cibone
Beverage
Breakers Roar Tiki Bar
Vegetarian
Ridge To Reef Farm
Appetizers
Cibone
Soups and stews
Grapetree Bay Hotel
Local Fare
Ridge to Reef Farm
Entree
Cibone