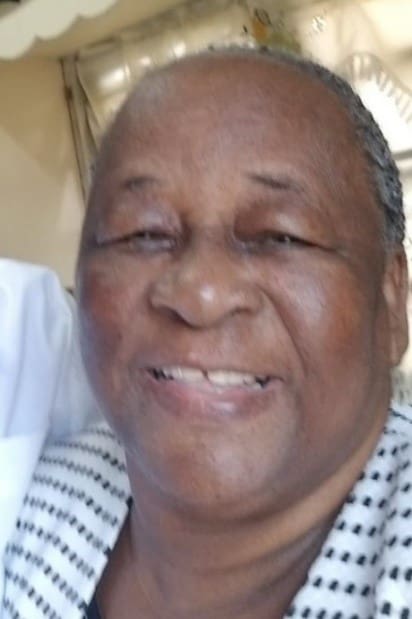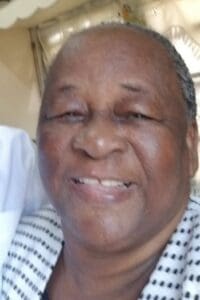 Agatha Acenta Raymond, also known as "Acenta" or "Sister Raymond," of Estate Williams Delight died on July 27. She was 69 years old.
She was preceded in death by her husband, Thomas Raymond; mother, Clerona Alphay Aldonza; and father, Bonneface Aldonza
She is survived by her daughters: Debra Browne, Larry Raymond Roy and Molesia C. Espinosa; son, Morgan Raymond; grandchildren: Emmanuel T. Roy, Kaleesha E. Raymond, Kaleeah E. Raymond, Ishmael M. Espinosa, Mark I. Espinosa and Moriyah Y. Espinosa; and sisters: Veronica Asson, Mary Laura Raymond, Francesca Elliotte, Gennifa Accus, Antionette Aldonza and Sheila Springer.
She is also survived by brothers: Marcellus Aldonza and Joseph Aldonza; and nieces: Stephanie Thomas, Shirley Springer, Catherine Springer, Abina Elliotte, Ade Mola Elliotte, Christiana Petersen, Virginia Sandra Raymond, Carrol Raymond-Rexach, Lorna Raymond Gookool, Sabrina Accus, Norella Aldonza, Pam Aldonza, Flora Aldonza, Silvie Raymond, Claudia Aldonza, Marlene Aldonza, Debra Aldonza and Verna Aldonza.
More survivors are her nephews: Leonard Asson, James Curtis Raymond, Danny Luther Accus, Rosemond Aldonza, Wilson Aldonza, Gregory Aldonza, Curtis Aldonza, Rigley Aldonza, Release Aldonza, John Aldonza, Cecil Aldonza, Lester Aldonza and Winston Aldonza; and great nieces: Curl Thomas, Naomi Thomas, Noreen Thomas, Norma Thomas, Dinah Thomas, Lindel Thomas, Merlie Thomas, Rubina Thomas, Ana Thomas, Felicia Raymond and Kalanie Petersen.
Other survivors include great nephews: Karan Thomas, Kerry Thomas, Donus Thomas, Christopher Petersen, Malaki Gookool and Matthew Gookool; daughter-in-law, Kamilah Vanterpool-Raymond; sons-in-law: Edward Browne and Ivan Espinosa, Jr.; brothers-in-aw: Emanuel Asson, Regina Accus and Dennis Springer; sister-in-law, Agatha Aldonza; special friends: Church of God family; as well as other relatives and friends too numerous to mention.
 The viewing will be held at 9 a.m. followed by a funeral service at 10 a.m., Monday, Aug. 22, at Bethel Seventh-day Adventist Church. Interment will be at Kingshill Cemetery.