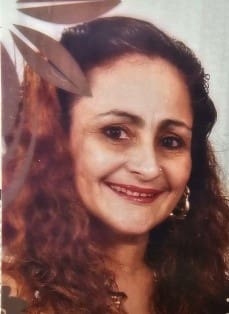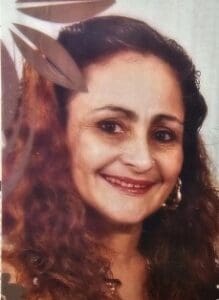 Aida Luz Batista Santiago, also known as "Aidita" or "Garfield," of Estate Richmond died on April 11. She was 57 years old.
She is survived by her companion, Rupert Commabatch; mother, Luz Maria Miller Santiago; daughters: Aida C. Batista, Barbie C. Batista and Cecilia Commabatch; sons: Christopher Nash, Criz Batista and Chriss Cepeda; grandchildren: Leilanie Batista, Naeem Williams, Boaz Williams, Keahilani Batista, Imani Batista and Wyatt Nash Muliterno; and brothers: Carlos Sanes, Juan Batista, Adrian Santiago, Rafael Batista and Yamil Batista.
She is also survived by nieces: Felisha Santiago, Karla Sanes, Jahyra Sanes, Mileyka Sanes, Genesis Sanes, Dialma Sanes, Alia Batista, Alina Batista, Layla Sanes, Laylie Sanes and Laylani Sanes; nephews: Yomar Batista, Exiel Batista, Juan Batista Jr., Harumi Batista, Zanuri Batista, Adrian Santiago Jr. and Rafael Batista Jr.; aunts: Rosa Santiago and Hilda Santiago; uncle, Eugenio Santiago; and daughters-in-law: Adelaida Boulogne and Elvira Diez Sanchez-Muliterno.
other survivors include sisters-in-law: Glenda Batista and Delores Donovan; special friends: Dinorah Singh, Wilemina Commabatch, Wanda Burgos, Julio Acevedo, Ram Singh and Leticia Barnes; as well as more than 20 cousins and other relatives too numerous to mention.
A viewing will be held at 10 a.m. followed by a funeral service at 11 a.m., Tuesday, April 25, at James Memorial Funeral Chapel. Interment will be at Kingshill Cemetery.