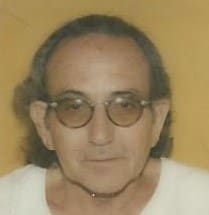 Alan Walter Browne died on Nov. 7 at Schneider Regional Medical Center. He was 81 years old.
He is survived by his adopted son/caretaker, Loryiel "La-La" H. Charleswell; adopted daughter-in-law, Avery A. Charleswell; sister in the USA, nephew in the USA, great niece in the USA, great nephew in the USA; assistant caregivers: Aisha A. Callwood and LeVarr L.H. Charleswell; well-known friends: Juliette Pereira, Noel and Genevieve Scatliffe, Robert Chin, Lillian Dawson, Beverly Monsanto, Alfredo Howell, Calvin Gottlieb, and Butch and Lexsie Chesterfield.
There will be a viewing held at 9 a.m. followed by a funeral service at 10 a.m. on Friday, Nov. 20, at the Celestial Chapel – Dan Hurley Home for Funerals.  Interment: Cremation
Due to the global pandemic, Coronavirus (COVID-19), and public health guidance, masks or facial coverings must be worn at all gatherings.
Family and friends may offer their support by sharing a special memory or message by going to www.hurleydavisfuneralhome.com
Arrangements are under the care of Dan Hurley Home for Funerals and Cremation Centers of St. Thomas, St. John and St. Croix.