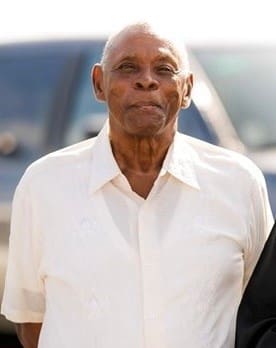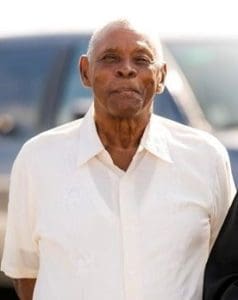 Albert A. Harrison Sr. of Estate La Grange, Frederiksted, died on Sunday, Jan. 2. He was 84 years old.
He was preceded in death by his spouse, Anita L. Christian; mother, Idalia Hinkson; and father, Hubert Harrison.
He is survived by his son, Albert A. Harrison Jr.; sister, Paula Harrison Isaac; nieces: Ann Harrison-Doute, Inez Harrison-Clarke, Marjorie Harrison-Simon, Hyacinth Harrison-Hendricks, Myrna Harrison-Joseph, Sandra Dee Harrison, Lucretia Allen, Leandra Allen, Leontyne Allen, Erica Williams-Vangurp, Christiana Williams-Frorup,  Qusten Isaac, Jerese Isaac-Emile, Enola Bloomfield and Cassandra Ruiz.
He is also survived by nephews: Alphonso Harrison, Elroy Harrison, Wayne Harrison, Raymond Harrison, Leonard Allen, Leon Thomas, William Bloomfield, Andy Destin, Darrell Williams, Elmer Williams and David Isaac Jr.; sister-in-law, Vernamae Doward; brothers-in-law: David Isaac, Charles Christian, Bradley Christian, Clement "Boopie" Doward and Lloyd Christian; 17 great nieces; and 14 great nephews.
Other survivors include nine great-great nieces; five great-great nephews; godchildren: Kafi Armstrong, Asta Christian-McGriff, Astia L. Lebron and Alfred Hansen Jr.; close friends: Class of 1958, Patricia Christian, Kathleen Christian, Inez-Rodriquez-Harrison, Ada Brooks, Errol Chichester, Henry Schuster, Olivia Henry, Junior Martin and G. Luz James Jr.; as well as other relatives and friends too numerous to mention.
There will be a viewing held at 9 a.m. followed by a funeral service at 10 a.m., Friday, Jan. 21, at St. Paul's Episcopal Church. Interment will be at Frederiksted Cemetery.