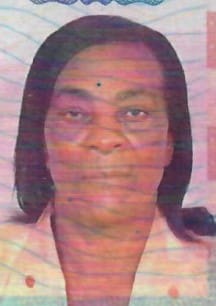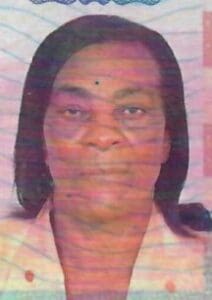 Aldeen Glasgow died on Wednesday, Aug. 31.
She was preceded in death by her brother, Arnold Skepple; sisters: Elaine Skepple-Phillip, Carmen Skepple, Avril Skepple and Francier Skepple; and nephew, Justin Skepple.
She is survived by her husband, Stephen "Tex" Glasgow; children: Ricaldo Swift, Rick Warner, Sharon Glasgow-Cobb, Lennox Glasgow, Gerard Glasgow and Gail Glasgow; brothers: Ashfield Skepple, Lebert Skepple, Lenroy Skepple, Foster Skepple and Winston Benjamin; sisters: Cerene Skepple, Hyacinth Skepple and Doreen Lake; son-in-law, Dean Cobb; daughters-in-law: Nadine Glasgow and Karen Sampson;
She is also survived by brothers-in-law: George Glasgow, Mason O'Geese, Slinger Solomon, Innes Renee and Edison Renee; sisters-in-law: Brin Solomon, Lucille Glasgow, Annette Renee, Valarie Skepple and Brenda Skepple; nieces: Betsy Benjamin, Carolyn Skepple-Francis, Dr. Desiree Bertrand and Chenelle Skepple; nephews: Pastor Dexter Skepple and Shawn Skepple; 20 grandchildren; and 16 great-grandchildren.
Other survivors include special friends and family: Emily Kirby-Almestica and family, Angela Skepple-Williams and family, Christine King and family, Denise Hughes and family, The Kirby, Kirwan, Burton and Oscar Mason families, Pastor Rougier and the members of the Original Pentecostal Church; as well as other family members too numerous to mention.
A first viewing will be held from 3-5 p.m., Friday, Sept. 16, at Divine Funeral Chapel, 129 Peter's Rest, Christiansted.
The second viewing will be held at 9:30 a.m. followed by a funeral service at 10:30 a.m., Saturday, Sept. 17, at the Original Pentecostal Church, Kingshill (across from Central High School). Interment will be at Kingshill Cemetery.