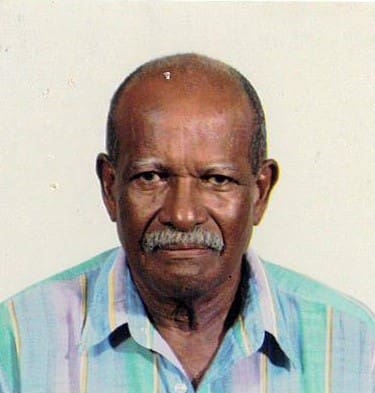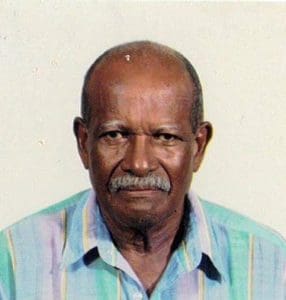 Alfred Christian O'Reilly, also known as "Cabby," of Estate Catherine's Rest died on Aug. 15. He was 83 years old.
He is survived by his companion, Alma Roberts; daughter, Chermaine V. O'Reilly; sons: Alfred C. O'Reilly Jr., Carl D. O'Reilly and Romulo J. O'Reilly; stepsons: Elroy Ross and Delroy Ross; grandchildren: Kevin A. Liburd, Kito A. Liburd, Latoya C. O'Reilly Noriega, Carl D. O'Reilly Jr., Ariyone O'Reilly, K'Jon O'Rielly, Kharlil O'Reilly, Remus O'Reilly and Jaden O'Reilly; and great- grandchildren: Marquis Liburd, Kevin Liburd Jr., Ashton Liburd, Kaliee Liburd, Mya Liburd and Nyla Noriega.
He is also survived by sisters: Kay O'Reilly, Marsha O'Reilly Charles, Sherilynn O'Reilly, Dinah O'Reilly Payne, Floris O'Reilly Williams, Valerie O'Reilly and Cyd O'Reilly; brothers: Rudy O'Reilly, Burton O'Reilly, Raymond O'Reilly and Wilburn O'Reilly; nieces and nephews too numerous to mention; daughters-in-law: Tina O'Reilly and Lorraine O'Reilly; brother-in-law, Dr. Glenwood Charles; and sisters-in-law: Paulette O'Reilly, Magnolia O'Reilly and Janice O'Reilly.
Other survivors include special friends: Gloria Joseph and family, Louise James and family, the Gallows Bay family, Rivera family, Encarnacion family, Valencia Roberts, and Andrea Jensen and family; cousins and other relatives: the Jackson family, Lang family, Angeline R. Williams and family, Velette Lang, Angela Kitel and family, Sealey family, Hendrickson family, Hansen family, Roberts family, Simmonds family and Petersen family; as well as other relatives and friends too numerous to mention.
The viewing will be held at 9 a.m. followed by a funeral service at 10 a.m., Friday, Sept. 3, at St. John's Episcopal Church. Interment will be at Christiansted Cemetery.