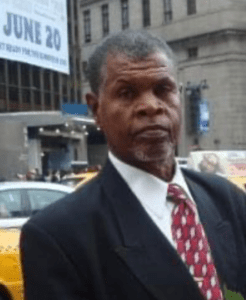 It is with great sadness that the family of our beloved Alvin Hunte Sr., known as "Hunte," announces his passing on Feb. 20 in Snellville, Ga.
He was born in Liberta on Antigua, March 17, 1940. He migrated to the U.S. Virgin Islands in October of 1966, and after a brief stop in St. Croix made his home on St. Thomas.
He was preceded in death by his parents: Pearl Techeira and Sydney Hunte; his brother, George Elderfield Joseph; his daughter, Charmaine Hunte, and grandsons: Jalani Hunte, Jaquan Adolphine and Stenneth Charles Jr.
He leaves behind, his wife, Yvonne Hunte; loving children — sons: Steve Hunte, Alvin Hunte, Wayne Hunte (daughter-in-law, Janell Hunte); daughters: Donna Hunte-Drigo (son-in-law, Peter Jeff Drigo), Brendalee, Alicia, Ophelia and Latania Hunte; and stepdaughter, Laura Lee Crump.
He is also survived by brothers: Winfield Hunte (sister-in-law Louise Hunte), Roycott Hunte (sister-in-law, Cora Hunte), Delano Hunte (sister-in-law, Chinwe Osaze and Avandell Hunte (sister-in-law, Jennifer Hunte; sisters: Yolonda Cornelius (brother- in-law, Emanuel Cornelius), Erema Hunte and Cecelia Hunte.
Other survivors include 30 grandchildren; 33 great-grandchildren; special nephew, Rohan Hunte; special friends: David Lewis Fleming and family, Leroy "Billy" Tonge and family of Liberta on Antigua, Errol Benjamin, and Charles Edwards and the Waterfront friends, the Shiloh Seventh-day Adventist Church family and Deacon Ministry; and a host of nieces, nephews and friends too numerous to mention.
Relatives and friends are respectively invited to attend the funeral service on Sunday, March 20, at Shiloh Seventh-day Adventist Church located in Anna's Retreat across from the Tutu Fire Station. The viewing is from 9-10 a.m. with the service to follow at 10 a.m. interment will follow at Western Cemetery No. 1.
Funeral arrangements are by Turnbull's Funeral Home and Crematory Services.