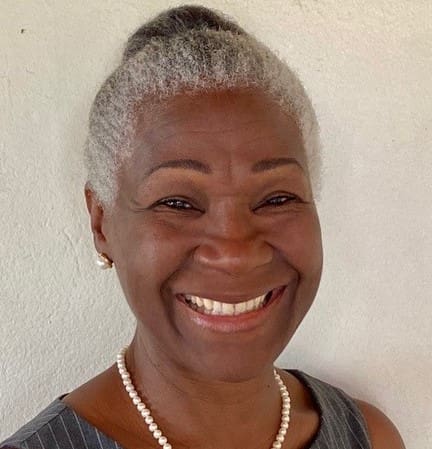 The American Red Cross of the U.S. Virgin Islands is pleased to announce Tina Beazer has joined the region as senior disaster program manager for the territory, serving St. Thomas, St. Croix, St. John and Water Island. As the senior officer, she leads a team of three staff and 100 volunteers in providing programs and services that help the island community prepare for, respond to and recover from disasters. She also serves as the face of American Red Cross in the territory.
"The Virgin Islands has been home since my early childhood, and I am honored to give back to this community of creative and hardworking people," says Beazer. "I truly believe that volunteerism is an engine to successful operations for many organizations, including the Red Cross."
Beazer brings a diversity of background and experience to the position, including her passion for working with volunteers. She has served as a Red Cross volunteer in the territory and has worked with several nonprofit organizations, including St. Croix Foundation, American Cancer Society and the Episcopal Diocese of the Virgin Islands.
Earlier in her career, while residing in the continental U.S., Beazer worked for United Healthcare and The New York Times. She is a U.S. Air Force veteran with six years of active-duty and five years of reserve service. She is a graduate of the University of New Hampshire and has completed graduate study at New York University.
As a current resident of St. Croix, Beazer will work from the Red Cross office in Christiansted. She can be reached by phone at 778-5104 or by email.
The American Red Cross of the U.S. Virgin Islands has offices on St. Croix and St. Thomas, which serves St. Thomas, St. John and the Water Island districts. Call the Red Cross at 778-5104 (St. Croix) or 774-0375 (St. Thomas).
For more information, visit www.redcross.org/USVI  or facebook.com/RedCrossUSVI.