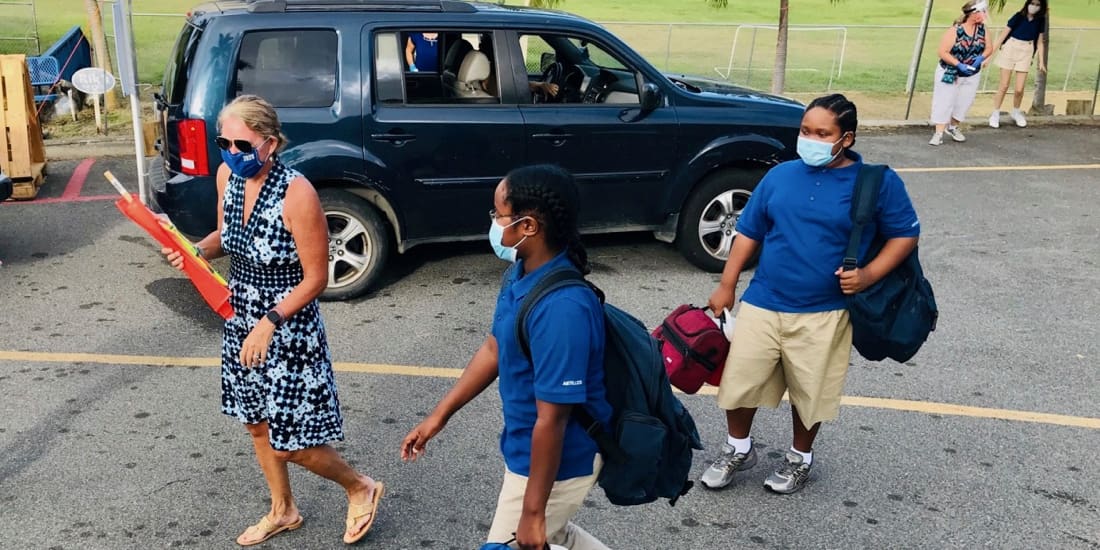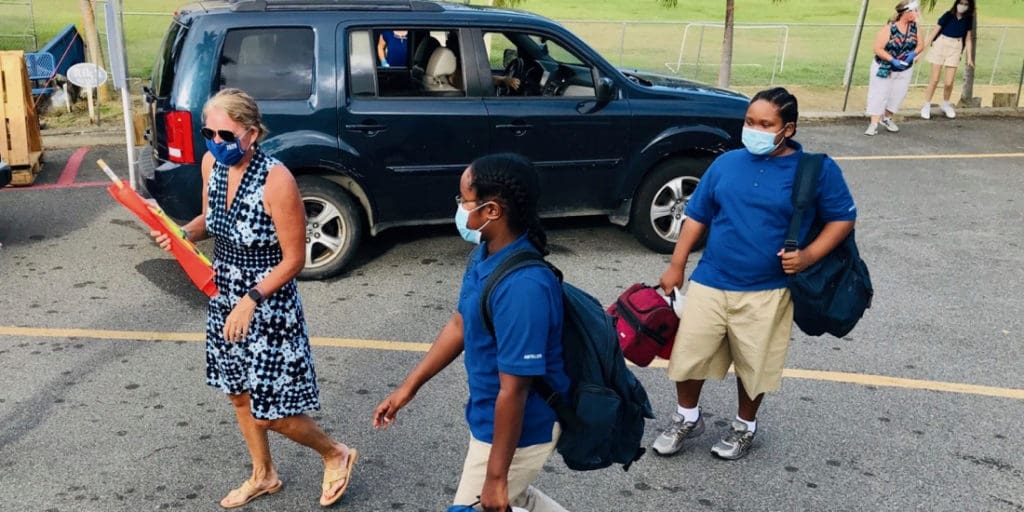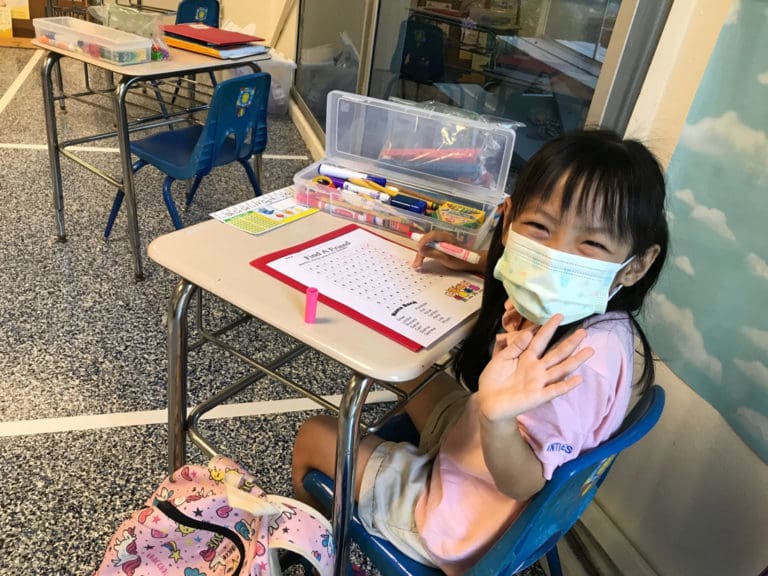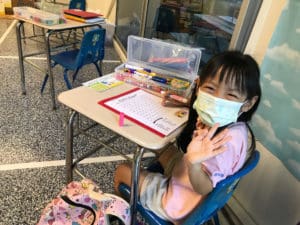 Antilles School celebrated its 70th "first day of school" Monday, as students from all grades were welcomed back by faculty and staff, according to a news release from the St. Thomas school.
"It was wonderful to have children back on our campus," Head of School Liz Morrison said. "We spent months preparing for this day to ensure the safety of our faculty, staff, students and their families while being physically present at school. We are looking forward to a productive year and are committed to keeping our school community engaged and healthy."
Along with mandatory mask-wearing and social distancing protocols for students and staff, Antilles facilities team transformed the campus to allow students to utilize all indoor and outdoor spaces while ensuring safe social distancing, the school's statement said. Drop-offs, pickups and breaks will be on staggered schedules this year to keep students within small cohorts, while physical education and recess times are also on rotation.
Hand sanitizing and hand-washing stations are set up throughout campus. And while the campus was reopened, more than a dozen families joined the first day of class in online hybrid classes.