Justin Matthews' bail has been reduced from $1 million to $200,000, though it is unlikely to lead to his release from jail while he awaits trial in the shooting death of Keoner Baron on Sept. 4 in the Home Depot parking lot on St. Thomas.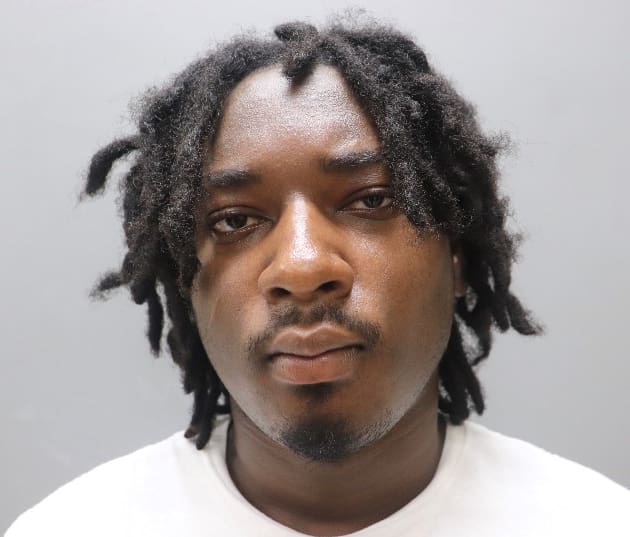 Superior Court Judge Denise Francois agreed to the bail reduction in an order filed on Monday, setting the amount at $200,000 cash, with no 10 percent security permitted, which she acknowledged Matthews and his family have little to no hope of paying.
Further, Francois denied Matthews' request to reside on St. Croix with his mother as a third-party custodian should he be released on bail because they have not lived together since his mother was 16.
The judge's order followed a hearing on a motion for bail reduction, Matthews' second, on April 20, during which Judy Matthews testified that she would install a landline at her home so her son could be electronically monitored and that she understood the responsibilities of a third-party custodian.
"When asked whether her son would listen to her, Judy stated that 'he knows I don't play that,'" Francois wrote in her order. "Having questioned Judy and observed her demeanor, the Court finds that she was honest and candid. She did not equivocate. That she is willing to serve as her son's third-party custodian is admirable. However, it appears that Defendant was raised by his grandmother and never lived with his mother. Therefore, there is no history of Defendant ever having to respect the rules of his mother's household and her directives," Francois wrote.
"Legal counsel notwithstanding, a third-party custodian must exercise some supervision over a defendant with respect to complying with the terms and conditions of his or her pretrial release. Being willing to report violations is not sufficient, especially when reporting only occurs after there is an alleged violation," Francois wrote. "In this case, the Defendant confessed to arguing with the victim in the parking lot of Home Depot, leaving and then returning to shoot her to death. For this reason, this Court agrees with the Magistrate Judge's determination that the Defendant is a great danger to the community and the witnesses."
Francois also noted that at the time of the shooting, Matthews was already out on bail on an unsecured bond of $2,000 on charges of stalking and disturbance of the peace in an unrelated case from June 20, 2020. He pleaded guilty to the latter charge in February and was sentenced to 90 days in jail.
Matthews, 23 at the time of his arrest, has pleaded not guilty to first-degree murder and 10 other counts in the killing of Baron, 20, on a Saturday afternoon as she sat under a tree in the Home Depot parking lot, waiting for a ride home following her shift at the store.
If convicted of the most serious offenses, Matthews faces life in prison without the possibility of parole.
In a personal appeal to the judge in December, in a letter written in blue ink on yellow foolscap, Matthews asked the judge to release him to his grandmother on St. Thomas, so he could help care for her and get his affairs in order.
"I am writing this letter to inform you that I understand the severity of the charges placed against me, and I'm sorry that it might seem like I'm just another young black male who fell into the judicial system," Matthews wrote, adding that he is not a flight risk, would surrender his driver's license, and agree to 24-hour electronic monitoring.
"I am poor and needy, Your Honor. I don't have a lot of money/property. I still have many affairs I need to tend to, and being detained on such an excessive bail is hindering me from getting my affairs in order," Matthews wrote.
"My grandmother is not in the best of health, Your Honor. … I need to be there to take care of her at least until someone can take over the duties of looking after her and while this court matter is pending. I have pets, roosters, hens, and a puppy to take care of until this court matter has been finished. I have credit card accounts/bank accounts to close, cars to sell, and a job to go back to, your Honor, if I'm allowed to work on 24/7 house arrest. If I have to stay indoors 24/7, Your Honor, I will do so," Matthews wrote before closing his letter with a plea that the judge consider his appeal.
Francois was unmoved, according to her order filed on Monday.
"The seriousness of the offenses, the Defendant's confession, the strength of the evidence against him even in the absence of a confession, his past violation of bail release conditions, and his incentive to flee jurisdiction are all factors that weigh heavily in favor of imposing a significant monetary consequence for a violation of pretrial release conditions," Francois wrote.
"The Court further finds that reducing the bail to an amount that the Defendant or his family could afford would essentially result in reducing bail to an amount that they could afford to lose. Therefore, the Court finds that reducing the bail to $200,000 cash, with no 10 percent security permitted, creates a meaningful incentive for the Defendant to comply with pretrial release conditions because there will be a significant consequence in the event of a violation of bail conditions," Francois wrote.
A pretrial conference is scheduled for Dec. 28 via Zoom, with jury selection set for Jan. 18 at 9 a.m. in Courtroom 3 of the Alexander A. Farrelly Justice Center on St. Thomas.
The judge also stated that Matthews is a danger to the community and a flight risk because he has ties to Georgia, where he lived in 2017.