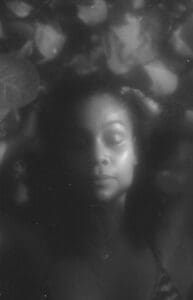 Bajo El Sol Gallery in Mongoose Junction, St. John will be hosting a book singing for emerging Virgin Islands fine art film photographer Lia Garvey from 4-7 p.m., Thursday, March 24. Garvey will be signing her debut photography book "God Is A Woman" and selling limited edition photographs.
Garvey was born and raised on the big island of St. Croix in the U.S. Virgin Islands. All the simple pleasures of life — having the ability to go to the beach at any given moment, pick neighbors' fruits and drink fresh coconut water first thing in the morning – instilled in her a way of seeing the world grounded in gratitude and love for the earth and its abundance.
Garvey's love for nature developed further when she moved away from St. Croix at age 16 due to her mother's passing. Stepping away, she says, allowed her to look at the beauty she had always been surrounded with through a new pair of eyes.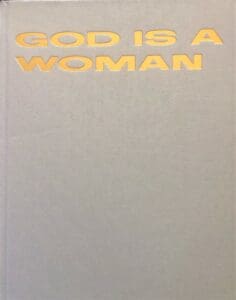 Garvey has been interested in film photography since elementary school. She remembers being fascinated by film at a young age, buying disposable cameras from Kmart. Later she took a photography class in high school, which ignited her love for the medium again. "GOD IS A WOMAN" is her first book length collection of photographs.
"Every piece of art created is a stamp on time," said Garvey. "The most present I've ever been is always through art. No matter if it's taking a picture, developing film or making sure a picture complements the next, the process is my meditation.
"Oftentimes I forget the lasting impact it may have in the future. I often think how we are all just walking each other home; we are beings that are constantly exchanging energies with one another and that's why I believe vulnerability, and the nature of pain, has the power to inspire."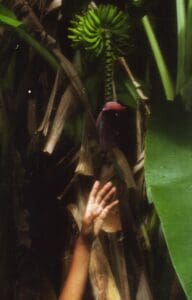 "At Bajo El Sol Gallery we are deeply passionate about supporting young emerging artists from throughout the territory. To see a young Virgin Islander embrace the now less common art form of film photography in our digital age is refreshing," said Bajo El Sol Gallery director Priscilla Hintz Rivera Knight.
Bajo El Sol Gallery & Art Bar is a hybrid art gallery, bookstore, café, and rum and cocktail bar. As a gallery and events space, it is dedicated to offering the best in Virgin Islands fine art and cultural expression.
Bajo El Sol Art Gallery, St. John, U.S. Virgin Islands
693-7070; info@bajoelsolgallery.com; www.bajoelsolgallery.com