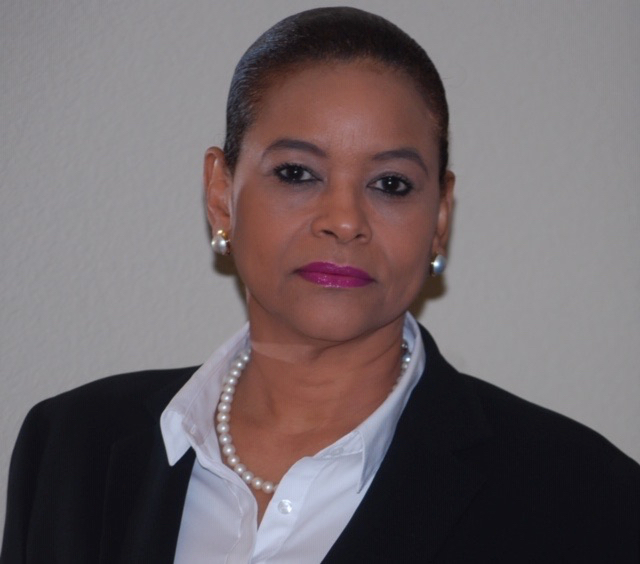 There has been yet another delay in the sentencing of Stephanie Barnes after she fired her attorney, and the court granted his request to withdraw from the case just 12 days before her punishment was to be handed down.
Barnes, a former Casino Control Commission consultant, was found guilty by a jury on Dec. 23 in U.S. District Court on St. Croix of conspiracy to commit theft from programs receiving federal funds, receipt of government property, and filing false tax returns. She was scheduled to be sentenced Aug. 8.
On July 1, Barnes emailed her attorney Martial Webster, requesting that he withdraw as her counsel and "terminating the undersigned's services in this matter," according to his motion to withdraw.
District Court Chief Judge Robert Molloy on Wednesday granted Webster's request and ordered that the sentencing and post-trial motion hearing be continued "sine die," meaning that currently no date is set for the proceedings.
Barnes was ordered to complete a financial affidavit and submit it to the court within five days of receiving the paperwork, so Molloy can determine whether she qualifies for a court-appointed counsel.
The case has been beset by numerous delays, with sentencing rescheduled from April 20 to May 19, to May 31, to Aug. 8, and now delayed indefinitely, according to the court docket.
Webster first tried to withdraw from the case in March, citing Barnes' inability to pay him or for transcripts from her trial that he needed to prepare a motion for acquittal, because she has been unemployed since August 2018. However, Molloy at the time denied his request, saying it would be prejudicial to Barnes.
On March 31, Barnes filed a motion seeking acquittal or a new trial, saying she was an unwitting victim of former Casino Control Commission Chairwoman Violet Anne Golden's profligate spending. At the time she was due to be sentenced May 19.
Golden hired Barnes in 2015 to work as a consultant, developing programs to help people with gambling addictions. According to court documents, they took close to $300,000 in funds approved for agency operations and spent it on trips, clothing, entertainment, and other unapproved items.
The irregularities in spending and administrative functions were brought to light by an investigation of the Office of the V.I. Inspector General in 2018, which led to an FBI investigation. Barnes and Golden were subsequently arrested in July 2019.
Golden pleaded guilty to misappropriating $295,503 of government funds in January 2020. She was sentenced in August that year and was released in September 2021 after serving her sentence. The former commission chairwoman appeared at Barnes' trial to testify on behalf of the prosecution.
In June, Barnes filed a motion asking that Molloy, who presided over her trial, step down and that she be granted a new trial. In an 18-page filing, she said that the judge was incapable of being impartial due to his family's alleged ties to the Golden family and because he allowed witnesses at her trial to disparage her character, among other claims.
That motion was denied, and her sentencing was rescheduled to Aug. 8.
Barnes has been held at the Metropolitan Detention Center in Guaynabo, Puerto Rico, since Dec. 27. If given the maximum penalty on the conspiracy charge, she could face 10 years in prison.