Here in the Islands, High season is nearly upon us.  So many local residents have already heard from friends and family up north who are making plans for their mid-winter warm weather get away!  There's nothing like a week at the beach to shake off mid-winter doldrums.  Beach houses are special places where families gather and guests come for a retreat.  They are practical functional and unfussy spaces dedicated to relaxation.  Here are some of our must haves for a great beach house weather you welcome family in your own home or rent to vacationers.
A comfy porch: Outdoor living is best at the beach.  To take full advantage of your outdoor space look for soft and durable outdoor fabrics to create comfy seating, add a fan to keep cool as temperatures rise.  The porch is also a great place to display beachcomber collections of shells, driftwood and other found objects.
An outdoor shower: There's nothing like a fresh air shower after a day swimming in salty waves.  The outdoor shower also helps keep some of the sand outside!
The right Kitchen tools:  Whip up the perfect smoothie, lobster dinner, or ice cream sundaes with these with the right kitchen toys.  A great blender is a requirement, but what about an ice cream maker or an oversize lobster pot?
Over size Straw hats:  Keep the sun at bay with a stylish topper.  Weather it's a reminder of your favorite sports team or an oversize straw style, be sure you have a few extras for guests.
Beach games and books:  A rain day doesn't have to be a disappointment.  If you have a stash of great beach reads and favorite board games a day spent in doors can be a welcome rest from the sun.
A pop of Turquoise:  In my opinion every home should have a touch of that beautiful Caribbean turquoise blue color that draws us back to the ocean again and again.  Maybe it's a lamp of a pair of reclaimed nightstands that you painted for a whole new look, Turquoise is always at home in the islands!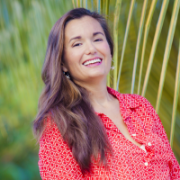 About Lagnappe Custom Interiors:
Tiffany Cassidy is a 15 year resident of St. Thomas and owner of Lagnappe Custom interiors, a full-service interior design firm specializing in bringing the luxury details to a home or commercial space that make it memorable, functional and yours. Lagnappe Custom Interiors is a Based out of St. Thomas, Visit www.Lagnappe.com for more information.