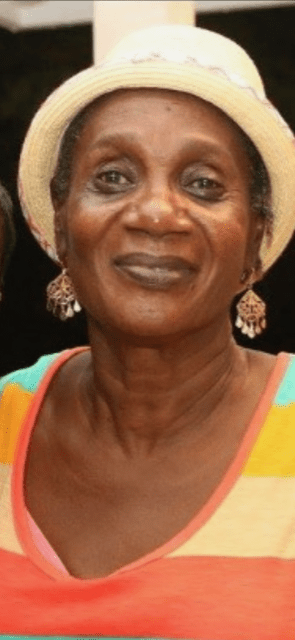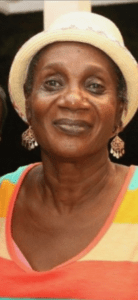 Bernadine Fernella Baptiste, also known as "Nella," died on May 9. She was 75 years old.
She is survived by her husband, Melrose Baptiste Sr. (Public); daughters: Nicole Baptiste and Karen Baptiste; sons: Glenn Baptiste, Shawn Baptiste (Ciga/Marco) and Melrose Baptiste Jr. (Bebe); and grandchildren: Aidan Baptiste, Akeem Edwards, Akeia Marajah, Arin Lebrun, Amir Baptiste, Isaiah McDonald, Brianna Lawrence, Jayden Baptiste, Jonathan Baptiste, Joshua Baptiste, Joshua Lebrun, Glenyl Baptiste, Tajil Baptiste, Shane Baptiste, Kyliah Baptiste, Lenai St. Remy, Me'Keyah Baptiste and Kaleem Baptiste.
She is also survived by great-grandchildren: Tyree Bloise, Raniya Haughton, Anorira Thomas and Ramari Thomas; sisters: Jermint David, Velma Anthony, Dorudene Joseph and Helen Britton; brothers: Denfield Tonge and Vere Anthony; nieces: Stacey Tonge, Tashina David, Shawnor Charles, Keneisha Stevens, Rachel Tonge, Teneshia Paul and Kemma Anthony; and nephews: Kev Tonge, Jermaine David, Obadaih Joseph, Tyamba Joseph, Travis Joseph, Cody Paul, Clarence Tonge and Omari Barnes.
Other survivors include son-in-law, Leon Friday; brother-in-law, Lynroy Joseph; sister-in-law, Evelyn Warner; godchildren: Malek Bascombe and Jahmarley Warden; special friends: Ida Royer, Ms. Miller, Ms. Walters and Maynard; cousins and other relatives: Annette and family (Antigua), Almatene and family (Antigua), and Joanna; other relatives and friends too numerous to mention.
The viewing will begin at 11 a.m. followed by a funeral service at noon, Saturday, May 27, at St. John's Anglican Church. Interment will follow at Kingshill Cemetery.