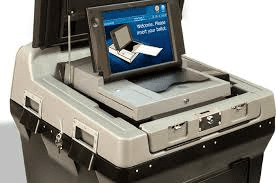 The Board of Elections has completed the audit of the 2022 General Election. A successful audit ensures that voting systems operated accurately. As Board of Elections Chairman Raymond J. Williams stated prior to the audit, two voting centers were randomly selected by the board members in both the St. Croix and St. Thomas/St. John voting districts.
The audit was conducted by the board in full view of several members from the community and ensured that the number of ballots in the ballot bins matched the number of ballots recorded on the DS200 tapes at the close of the poll on election day.
Williams said, "The Board of Elections trusts that voters, by and large, continue to have confidence in the efficiency of our voting machines and the process that allows for free and fair elections."
Visit the website at www.vivote.gov for 2022 Election information.