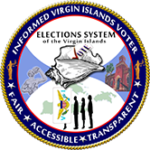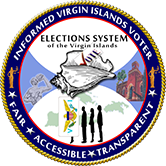 The Board of Elections will hold voter registration drive from 1-3 p.m., Saturday, April 9, at Tutu Park Mall Center Court, St. Thomas.
Documents required for registration are as follows:
Birth Certificate or
U.S. Passport or
Military Discharge form (DD214) or
Naturalization Certificate
Those who are registering must provide proof and the last four digits of their Social Security number.
Contact the Office of the Supervisor of Elections at 773-1021 on St. Croix or 774-3107 on St. Thomas. Visit www.vivote.gov for current election news and updates.