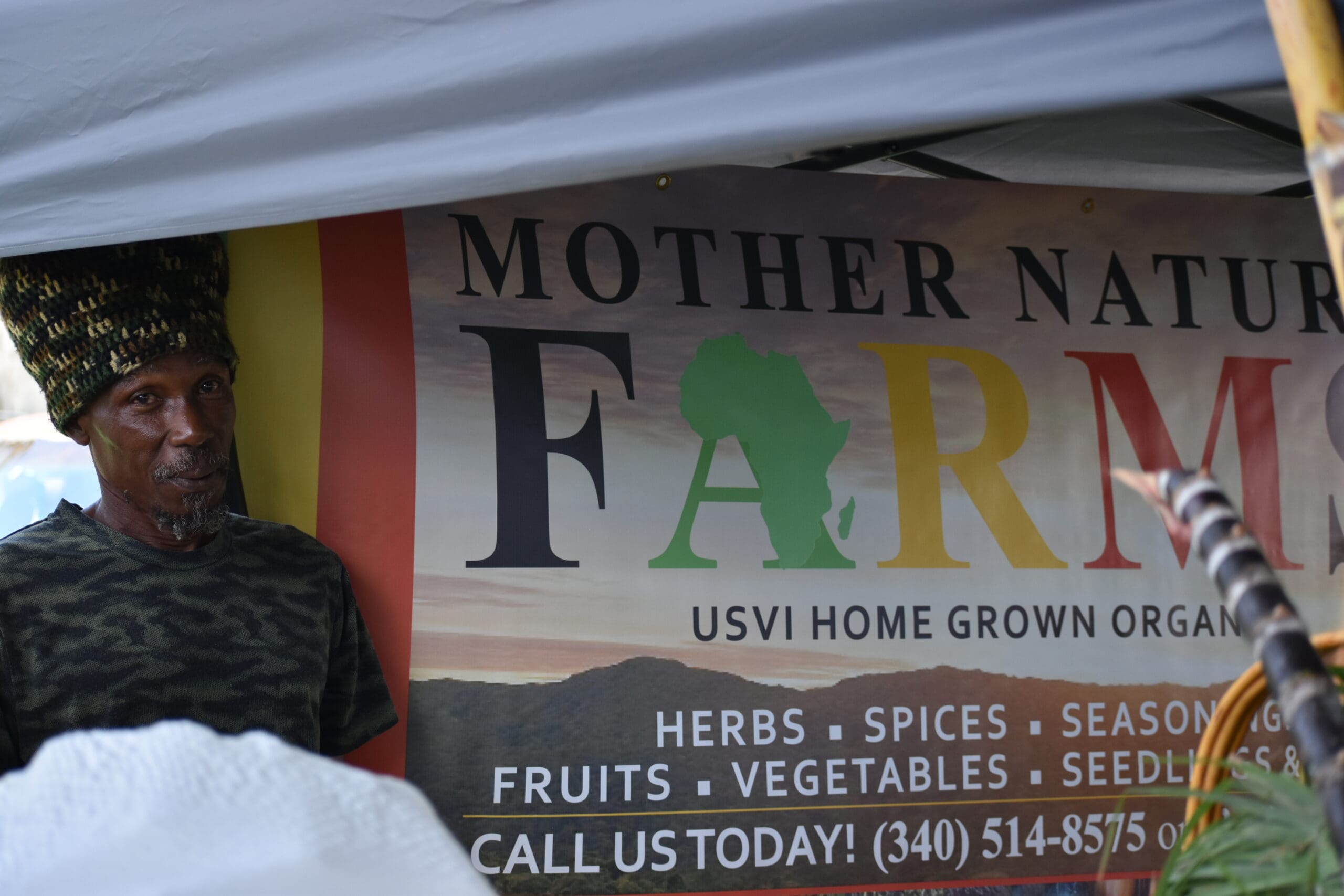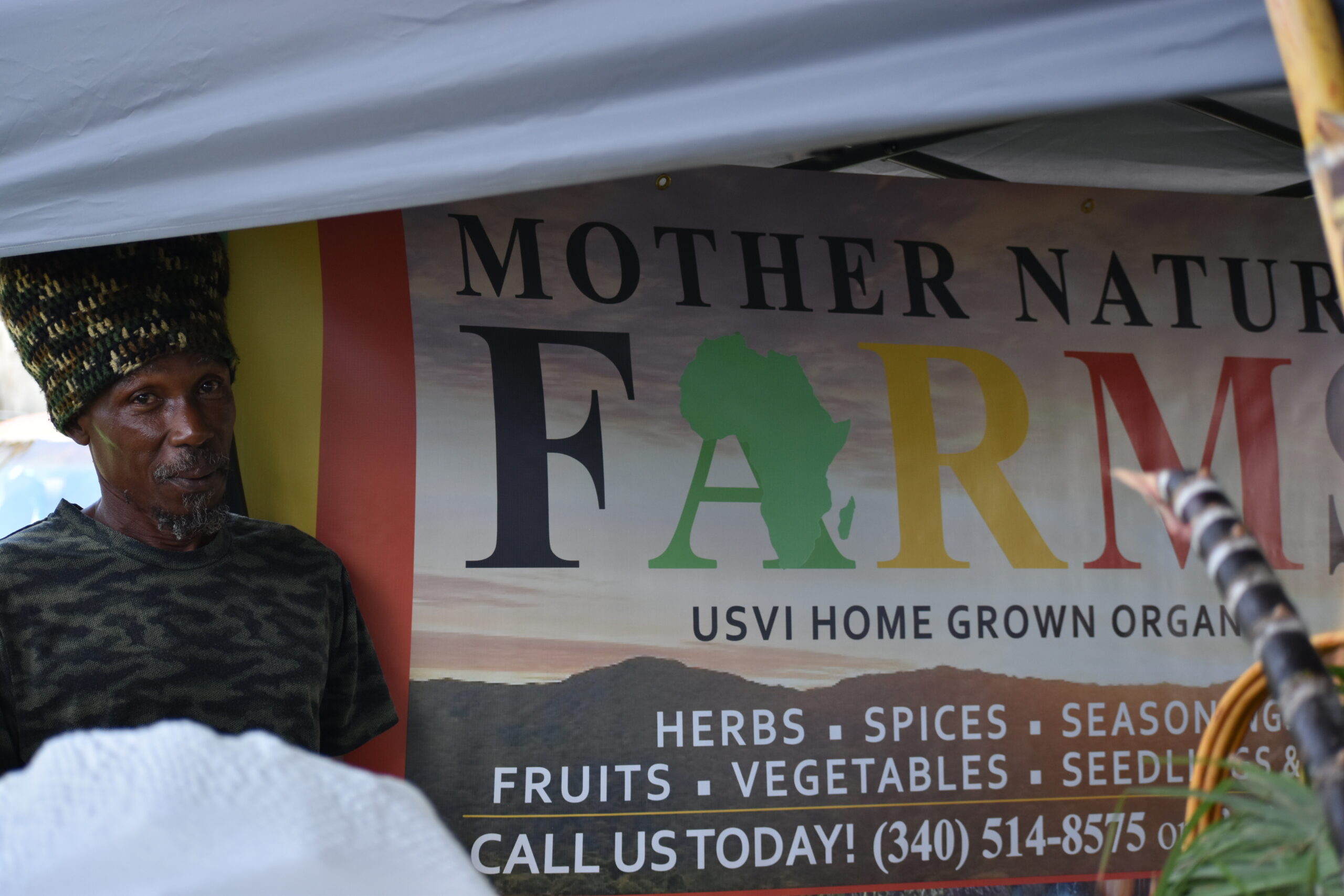 After a three-year hiatus, the Bordeaux's Farmers Rastafari Agricultural and Cultural Vegan Food Fair is back for its 24th anniversary, with Llewellyn "Brother" Charles of Mother Nature Farms being dubbed this year's Farmer of the Year.
"It feels good," said Charles of his title. He said that We Grow Foods Inc. recognized the work and efforts that he put into agriculture over the years and decided to choose him for the title.
"It's going to be a lovely event. It's going to be good for all of us starting the new year. The people can eat healthy starting out the new year, get the good produce to go back home with and feel good."
Charles has been farming since 1989. He says that many people often come to him for produce such as ripe plantains, avocados, and sugar cane. He enjoys farming and also encourages others to do it, especially younger generations of people.
"We need to bring agriculture back to the Virgin Islands and really get the people into it in the schools, especially the youths. They need to know a little about agriculture. The computer things are alright, but they need to know at least a little about agriculture because in time that will be our survival," said Charles, who cited events such as hurricanes Irma and Maria of 2017 and the COVID-19 pandemic as emergency situations where people should know how to sustain their own food supply.
Charles is a part of We Grow Foods Inc., an organization that has been helping to provide the community with fresh and healthy food for over two decades. Their mission is to preserve and promote agricultural production in the territory. Every second and last Sunday of the month, the organization hosts farmers who gather at the Rothschild Francis Market Square to sell their fresh produce to consumers. Sugar cane, bananas, breadfruit, okra, tomato, and spinach are some of the delicious crops that Charles and other farmers grow on St. Thomas. These are some of the many items that visitors to the fair can expect to see at the fair this weekend.
"We'll be having a lot of plants, a lot of produce, and you'll be seeing a lot of ital dubbing," said Charles.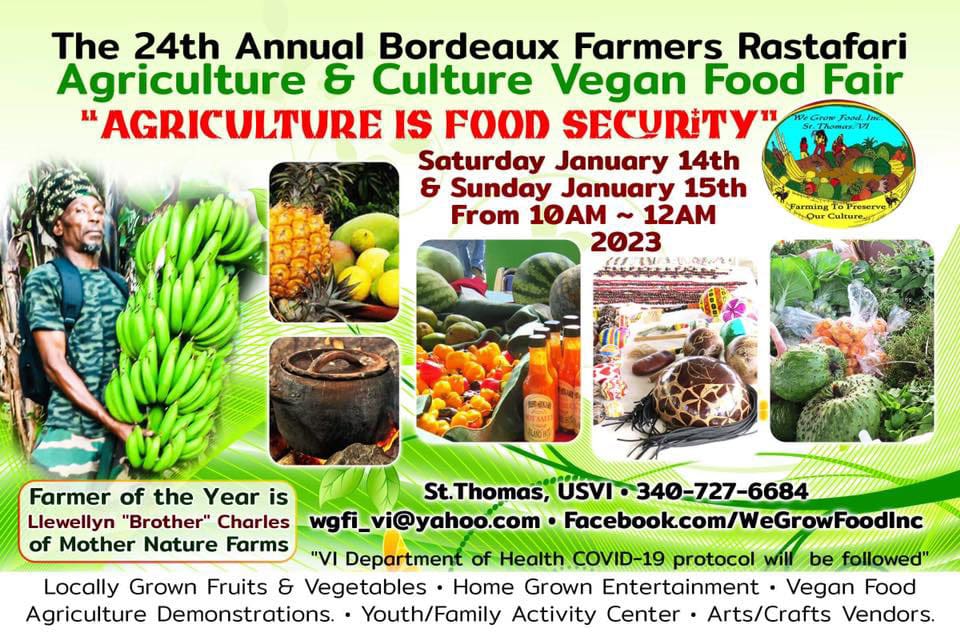 Charles and the members of We Grow Foods Inc. encourages everyone to get their local agricultural produce, and enjoy healthy raw and vegan food, drinks, smoothies, wines, and pastries on Saturday and Sunday between 10 am and midnight. There will also be fun games for children, family activities, educational displays, agricultural demonstrations, cultural presentations, arts and crafts, workshops and live local entertainment from reggae bands, steel bands, and cultural dancers.
The fair is open for all members of the community to attend. Ticket prices are $2 for children and $4 for adults. Free transportation will be available as well. Pick-up locations are the bus stops at Pueblo in Long Bay, on the Waterfront near FirstBank, at Nisky Center, and at the University of the Virgin Islands. Bus pickups leave at 10:00 am, 12:00 pm, and 2:00 pm. Transportation from the fair leaves at 11:00 am,  2:00 pm, 4:00 pm and 7:00 pm.
More information can be found on the We Grow Foods Inc. Facebook page.