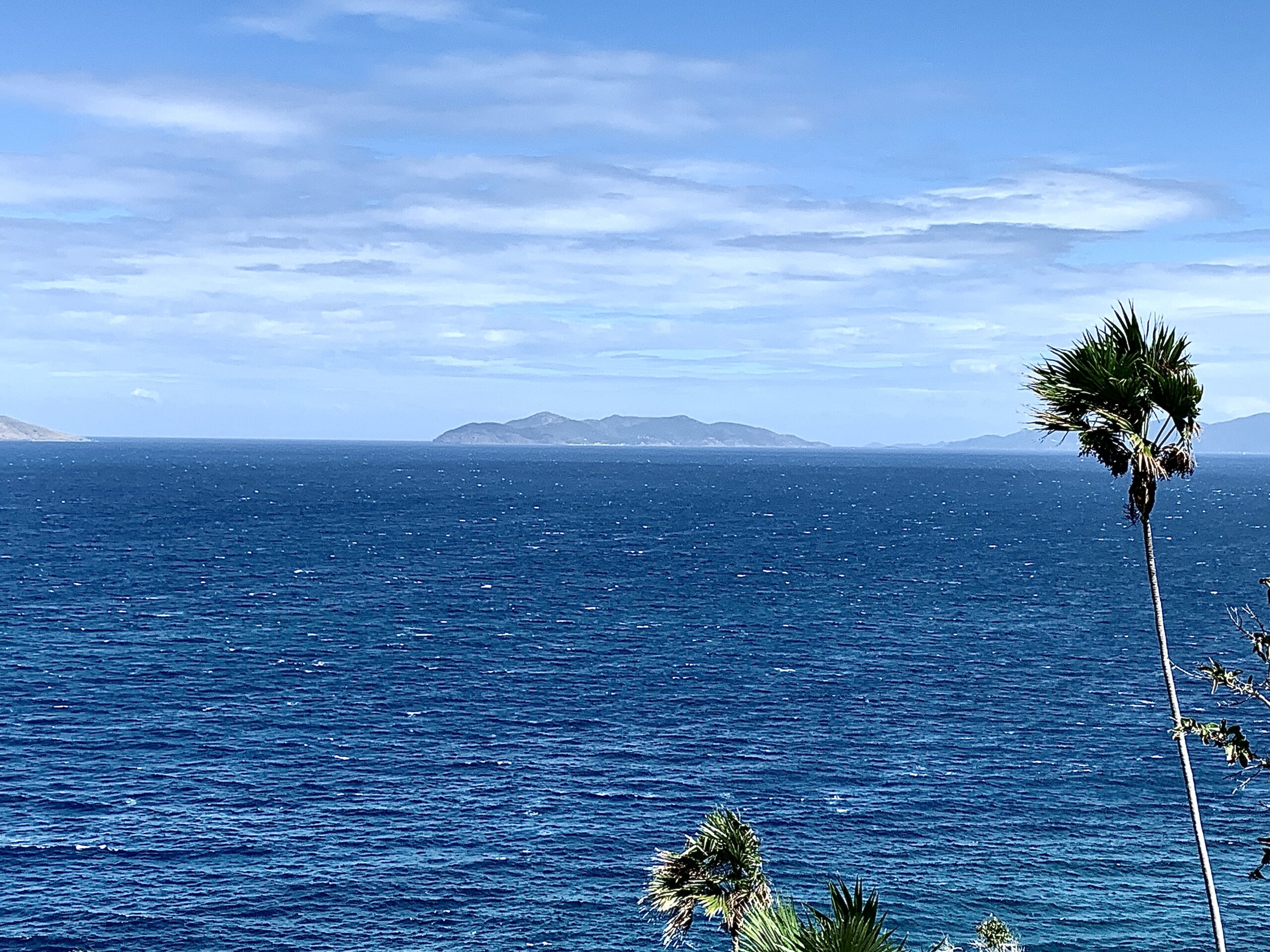 Rough seas and windy conditions will impact the USVI and Puerto Rico early this week. The National Weather Service in San Juan, Puerto Rico, has issued multiple marine weather alerts, and swimmers and boaters are advised to monitor the situation and exercise caution. 
As of Sunday afternoon, a "Small Craft Advisory" has been issued for portions of the local waters around the USVI and Puerto Rico. This alert will go into effect on Sunday at 8 p.m. AST and will last until at least Tuesday at 8 a.m. AST. 
Additionally, a "High Surf Advisory" will go into effect for portions of the USVI and Puerto Rico beginning on Monday at 6 a.m. AST and will last until at least Tuesday at 6 p.m. AST.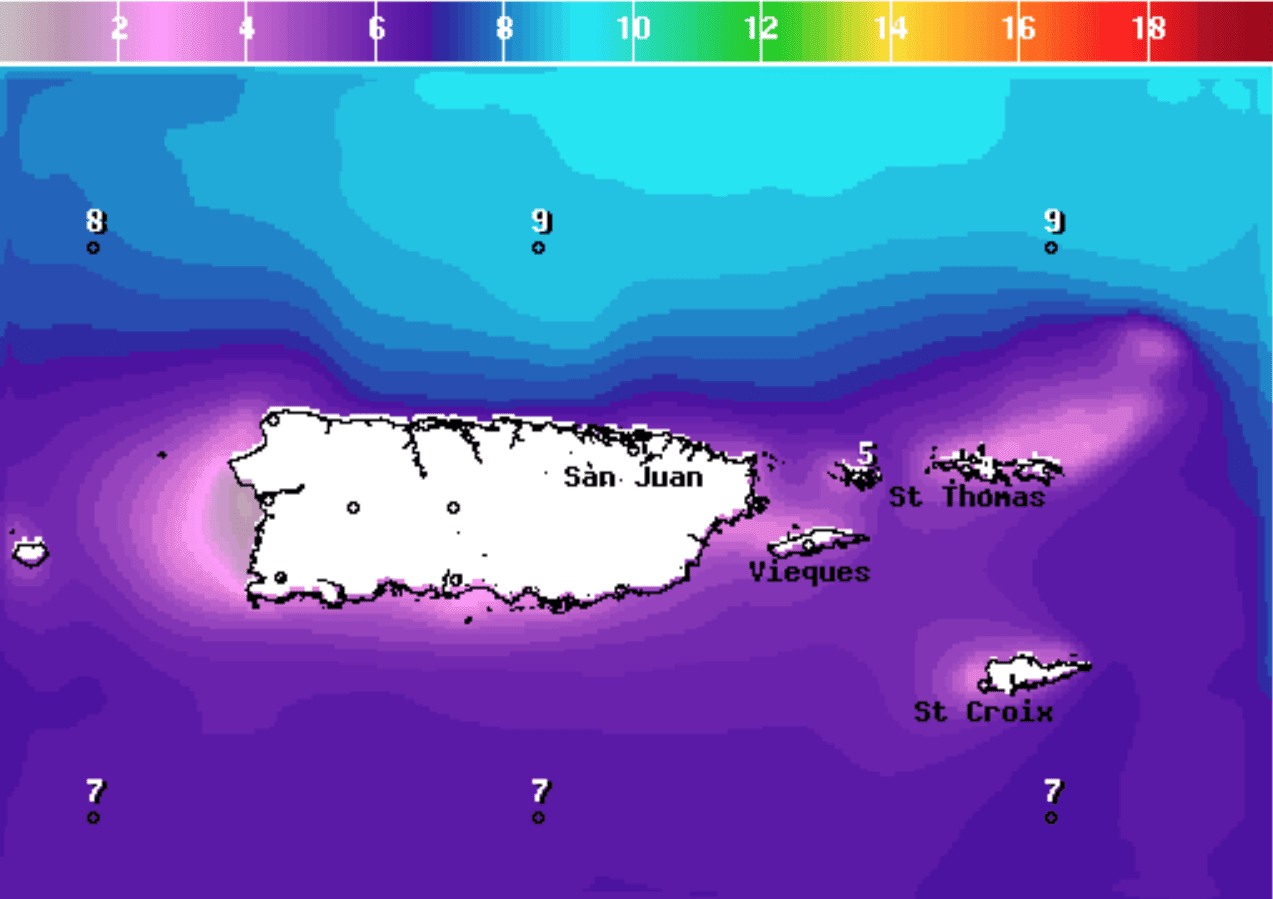 Finally, a "High Rip Current Risk" will also go into effect for areas of both territories beginning on Monday at 6 a.m. AST and will last until at least Wednesday at 6 a.m. AST.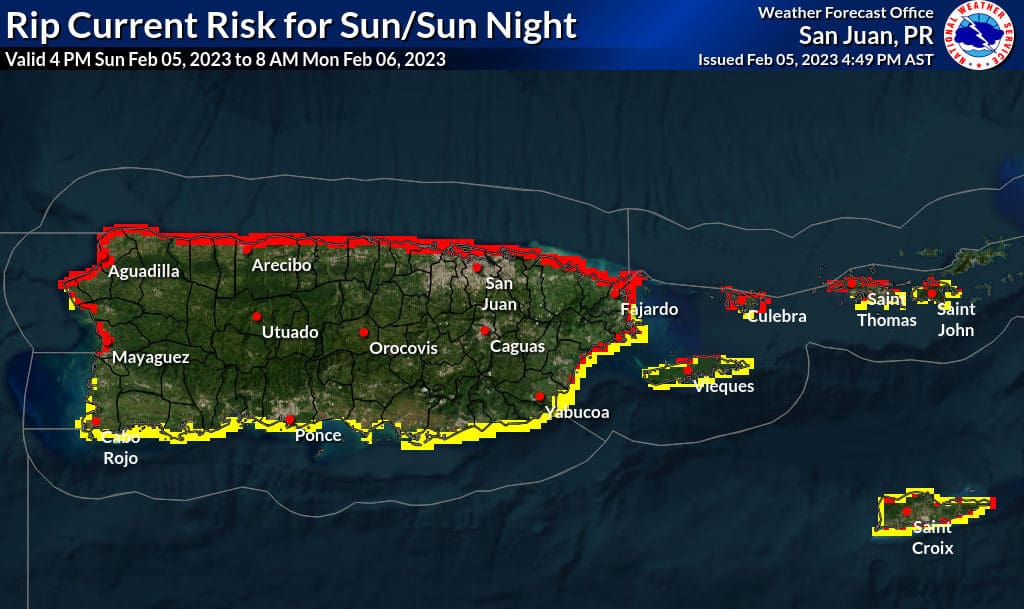 "Fresh to strong east-southeast winds will promote choppy to rough marine conditions across the regional waters today into the upcoming work week. Deteriorating seas building up to around 10 feet over the Atlantic and local passages, and 5 to 7 feet elsewhere can be expected," according to an update from the NWS on Sunday.  
"Increasingly hazardous and life-threatening surf zone conditions will be likely for almost all of the north- and east-facing beaches, and possible for most of the remaining beaches the rest of today into the upcoming week," the NWS update continued.  
A recent interview by the Source with Ernesto Morales, a warning coordination meteorologist at the NWS in San Juan, PR, offers advice on rip current safety. The interview is available to read here. 
Choppy seas are expected to continue for the next several days. Information will be posted to the Source Weather Page if further alerts are issued or extended. Visitors and residents in the USVI can also sign up for alerts from the National Weather Service and the Virgin Islands Territorial Emergency Management Agency.