It was a family affair as volleyball players, young and old, flocked to the Digna Wheatley Gymnasium on the campus of Ivanna Eudora Kean High School for the 5th Annual Labor Day Volleyball Tournament over the weekend.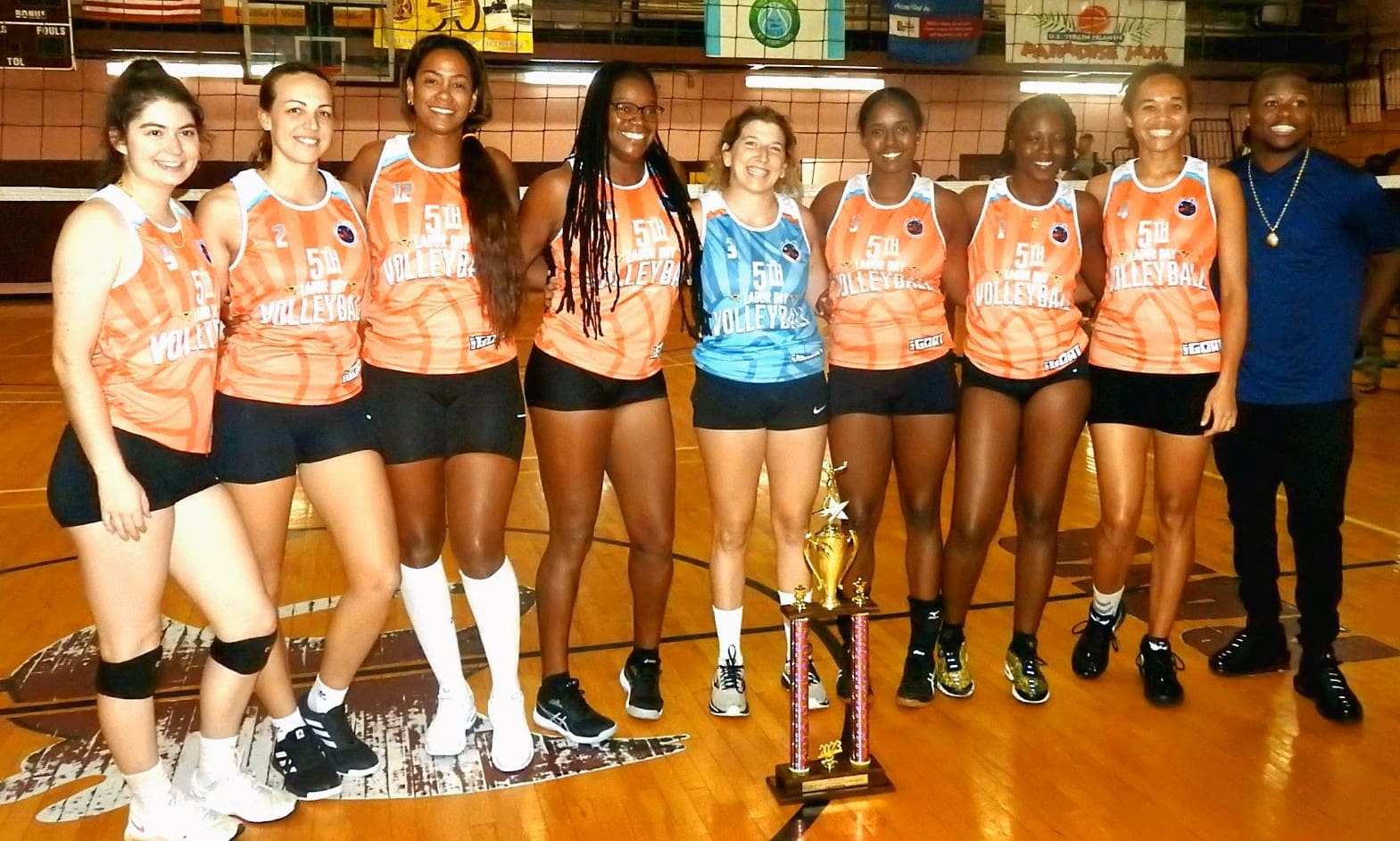 In putting this event together, organizer Tabari Williams gauged the temperature of some of the veteran players. "It was just basically reaching out to a lot of the older volleyball gurus because they all participated in most if not all of the previous events since 2017," said Williams in a post-tournament interview.
The tournament featured eight teams in the male division and five in the women's. The event featured players from St. Thomas, St. John, St. Croix, Tortola, the U.S. mainland, and the Philippines. All Filipino United was one of the eight male teams. They brought a large and boisterous contingent of fans.
Brothers held off Strikers (25-19; 25-19; 25-16) to reclaim their title in the men's division. Ajani Henley was named MVP of the male division. St. Croix's Sacale defeated Kiss My Pass (25-11; 27-25; 25-23) to win the women's crown for the fourth consecutive year.  They did it with flare this year as they did not drop one set all tournament. Shani Dyer, the queen of the net, won the MVP honors.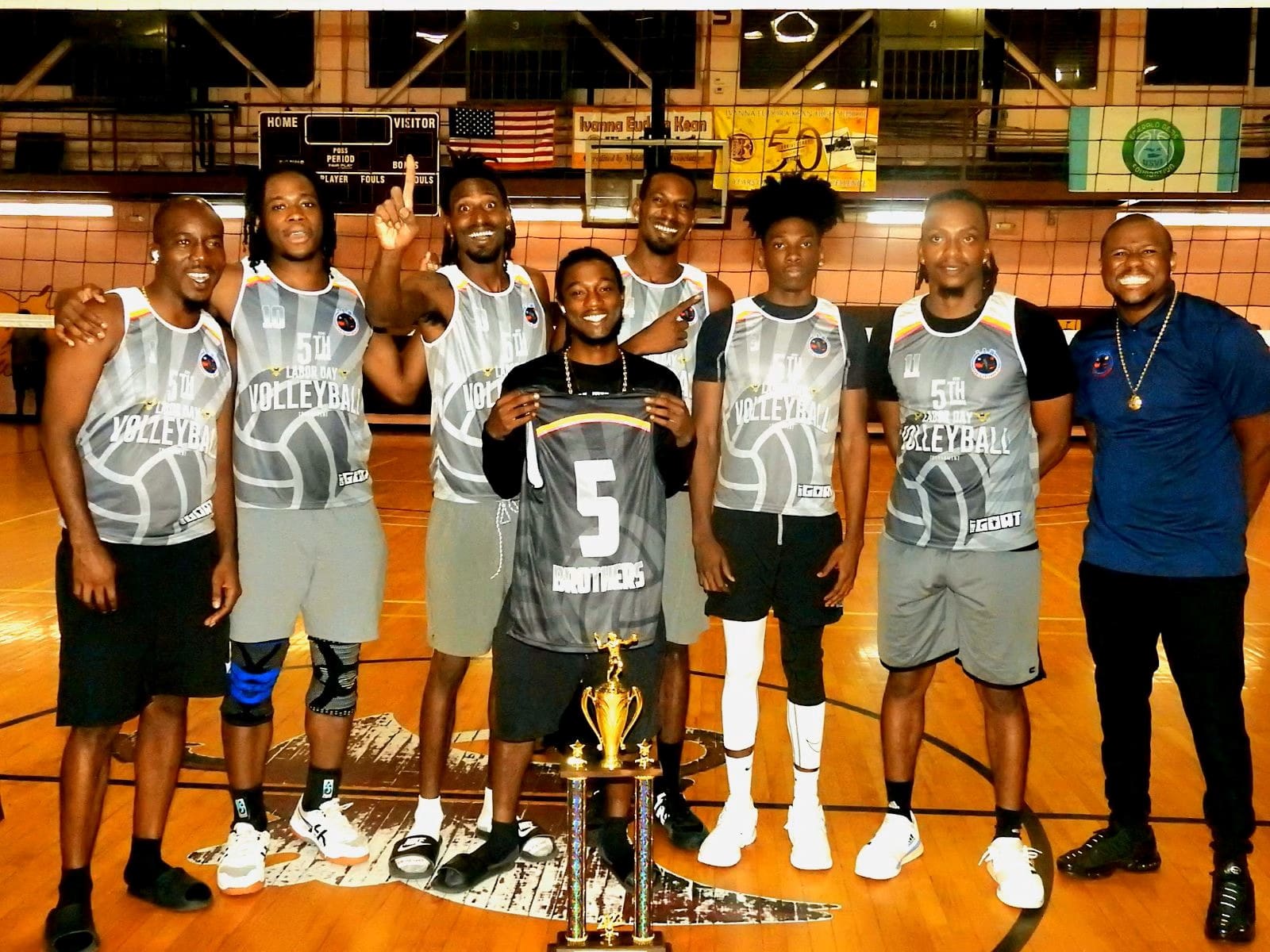 "Going forward in the future, we are looking to have more teams whether it would be from neighboring islands in the Caribbean or more teams from America to come down to St. Thomas to see what we have to offer," Williams said when asked about the future of the event. "Long-term goal is making it one of bigger international or USA Volleyball Tournaments while keeping a focus on the development of youth sports in St. Thomas."
T.A.W. Sports Enterprise, in conjunction with TK Sports Club Inc, organized this event. The sponsors were 340365 Athletics, Virgin Islands Department of Education, Therapy Works V.I., Sport-o-Rama, Mixx Up Entertainment, and the Department of Sports, Parks, and Recreation.
Here are the award winners for the Men's Division:
Brothers – Tournament Champions
Strikers – Tournament Runner-Up
All-Tournament Team:
Ajani Henley (Brothers) – Tournament MVP
Shimoi Van Holten (Do Not Distrub)
Carlos Rosa (Cruz Action Sr.)
Shmuel Williams (Cruz Action Sr.)
Alvaro Delugo (Strikers)
Here are the award winners for the Women's Division:
Sacale – Tournament Champions
Kiss My Pass – Tournament Runner-Up
All-Tournament Team:
Shani Dyer (Sacale) – Tournament MVP
Valissa Braithwaite (Kiss My Pass)
Nalani Figueroa (Back That Ace Up)
Ty Gonzalez (It's a Setup)
Rosalin Angeles (Sacale)
Shani Dyer (Scale)