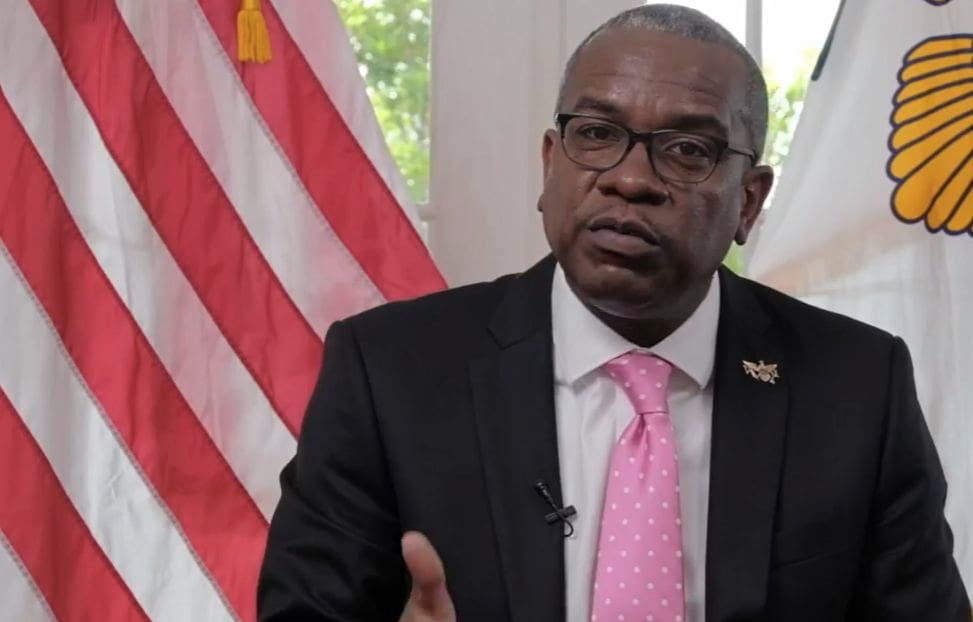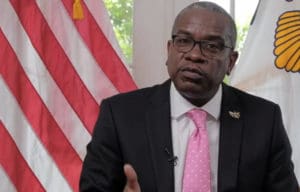 As the territory's COVID numbers begin to creep up, Gov. Albert Bryan Jr.  said taking extra precautions are necessary to avoid another shutdown, particularly as holiday travel and visitors arriving on the islands increase the threat of infection.
Tuesday, Bryan announced that he is declaring Friday a day of reflection and prayer to give residents the chance to consider the "blessings" the territory has received despite the pandemic. Among those blessings is being spared a major hurricane during a very busy hurricane season.
Bryan granted administrative leave to non-essential government workers and said he is keeping them home for two weeks following Thanksgiving to guard against any possibility of a surge that could come as a result of holiday gatherings and exposure to family members and friends coming in from off-island.
Once the number of COVID-19 cases begins to increase, Bryan said, there is a pattern that follows, including a proliferation of the virus into restaurants and highly frequented places, including government offices. To keep workers safe, Bryan also urged the private sector to consider following suit and offering employees the chance to work from home Friday and into next week.
"I am nervous about the spread of the virus this Thanksgiving holiday," he said, adding that while the territory has enough testing capacity and spaces for quarantine, there is bound to be a period "where infections are going to increase" if residents are not careful. A moratorium on all permits for larger public events has also been issued without exception until further notice.
"Anything that attracts a large amount of people in public spaces, those are discontinued until we see the numbers begin to go down in the states and go down here," he said. "The way the U.S. mainland is trending, the threat of another shutdown is imminent. We need to get to the other side of this, but we can't get there without protecting one another."
Bryan added that in the U.S., there is a greater risk of contracting the virus now than at any point before, with 50 percent of cases being transmitted by people who are asymptomatic. Celebrating the holidays virtually at home could help flatten the curve, and for those who plan to host family or friends, the governor suggested: moving meals outdoors or, if eating inside, opening all doors and windows; limiting the number of people at a gathering to 10 or less; limiting the number of people going in and out of the kitchen; and asking guests outside your immediate family to wear a mask.
"Be mindful of who you are letting into your home," he said. "Keep six feet away from people you don't live with."
Currently, there are 57 active cases territorywide, which is down from a recent high of 68. Overall, 27,823 residents have been tested, with 1,507 positive cases and 26,227 negatives. Bryan added on Tuesday that residents who have been tested multiple times are not reflected in the daily number count.
Legislative Special Session
Meanwhile, the governor also said he is calling the Legislature into a special session on Tuesday, Dec. 3, to revise a previously submitted securitization bill that allows the government to refund its Matching Fund bond debt at a lower interest rate. The Legislature had authorized the transaction before, but Bryan explained that the government had run out of time to complete it. He added that the proposal is being reintroduced as a potential 42 percent cut looms for government retirees' pensions in January, which he said would not only be "devastating" for residents but the local economy.
Bryan said the government is currently paying debt service on the bonds at an interest rate of 6 percent and has the opportunity to take advantage of "attractive interest rates" on the market. After the previous authorization was passed, the government obtained the approval it needed from the U.S. Treasury, got the special purpose vehicle – or third-party subsidiary – to which the debt would be sold up and running and received a good bond rating on the market.
"The bond buyers were excited and still remain ready to purchase," Bryan said. "Ultimately, we simply ran out of time. We will continue to work on these things and all of the mechanisms to get that money, and our financial advisors recommend that we seize this opportunity."
At the end of the day, the government will be borrowing no more money, but will, through the re-funding, have the working capital needed to help GERS and take care of some other projects. Going back to the Legislature to get the dates changed would allow for the government to complete the transaction, Bryan said, adding to his plea to senators to provide the same support they did before.